On Sale
Accounting & Bookkeeping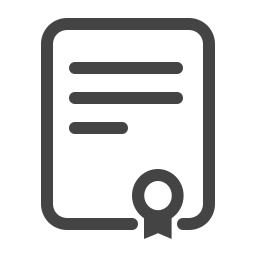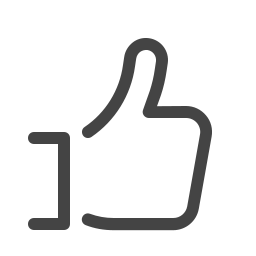 About
About the course
Do you wish you had a better grasp on accounting?
Everyone, whether you wish to become an accountant or just know more about your personal and business finances, can benefit from a better understanding of accounting and bookkeeping.
The IOA Accounting & Bookkeeping course is designed to give you the basics you need to familiarize yourself with accounting and bookkeeping, to prepare yourself to begin a career in the field, and/or to become a better asset to your business. Wouldn't you like to:
Understand the financial side of your business better
Get a head start on your career in accounting or bookkeeping
Better understand how to plan for and prepare taxes
Our Accounting & Bookkeeping offers you the opportunity to learn more about accounting and bookkeeping and expand your horizons on your own time. Get through coursework anytime, anywhere. The IOA Accounting & Bookkeeping course will prepare you for better business practices and/or a career in the field.
What you will learn
The IOA Accounting & Bookkeeping course is specially designed to make this seemingly insurmountable topic accessible and easy. Our focused and specialized course modules will walk you through accounting and bookkeeping step-by-step, making sure you leave this course confident and ready to tackle the financial world. This course will focus on:
The importance of basic accounting practices
Keeping and balancing a business payroll
Tracking business inventory and making sure everything adds up
Keeping track of cash and balancing currency
Proper bookkeeping practices
Profit analysis and shareholder equity
Reporting taxes and preparing your business for an audit (whether internal or external)
Get an IOA education on your own time
Requirements
International Open Academy courses are designed for anyone with an interest in learning. No formal qualifications are required to study with us. Our courses are suitable if you want to learn new skills, start a new career, or if you're already working in a particular industry and wish to upgrade your talents and enhance your resume.
Lessons
Course Breakdown
Module 1: Beginning Accounting
History of accounting
Why is accounting important?
Decisions you must make
Jargon, or how to speak like an accountant
Module 2: Types Of Accounting
Financial accounting
Management accounting
Tax accounting
Module 3: Making Sense Of Your Accounts
Organization The accounting cycle
Using computers for accounting
How does computerized accounting work?
Module 4: Keeping Inventory And Tracking Sales
Purpose of inventory
Keeping up with inventory
Keeping track of sales
Balancing cash
Module 5: Controlling And Managing Expenses
How to control expenses
Balancing your payroll
Long-term asset acquisitions
Financial liabilities
Module 6: Avoiding Illegal Accounting
Improper accounting procedures
Avoiding shortcuts
Famous accounting scandals
Module 7: Introduction Into Bookkeeping
Importance of bookkeeping
Single-entry bookkeeping
Double-entry bookkeeping
Module 8: Proper Bookkeeping
Balancing and testing your book
How to adjust entries
Financial statement preparation
Profit analysis
Liquidity, and how to test it
Why is internal control important?
Module 9: Tracking & Reporting Taxes
What are business taxes?
How to report year-end numbers to the government
Finishing and closing your books
Module 10: Handling An Audit
External auditor
Internal auditor
Cost auditor
Performance audit
Quality audits
Career
Who is this course for
This is an ideal course for those who:
Want to work in the finance and accounting industries
Own their own business and want to ensure all accounting and bookkeeping is done correctly
Already do accounting and bookkeeping and wish to update their skills
Are interested in the world of accounting and bookkeeping and wish to explore the various tasks that accountants are expected to do 
Wish to add value to their current job by bringing more skills to the table
Are planning on opening a small business and want to increase their knowledge of accounting.
Career path
After completion of this course, you could:
Take the next step to a career in accounting and bookkeeping
Current employees in the accounting industry could earn a promotion or raise by increasing their skills and knowledge
Confidently do the books and accounting for your own business, home, or other interests
Increase profitability in your own business through an increased understanding of accounting and bookkeeping
Certification
Certification details
To receive certification, you must:
Complete every page of the course
Score at least 55% on the exam at the end of the course
That's it!
After successfully completing the course, you will immediately receive your PDF course certificate so you can instantly add it to your CV and display your achievement. You can also request a hard copy certificate to be sent to your postal address for a small printing and posting fee.
All our courses are accredited by the International Council for Online Educational Standards - www.icoes.org (accreditation number ICOES/00763/13/36). Most of our courses will earn you credits through Continuing Professional Development (CPD) / Continuing Education (CE). Check for the CPD logo on the course page.
CPD points are accepted and recognized by employers from both the public and private sectors, and academic institutions across the UK and internationally.
International Open Academy is also an officially approved TQUK (Training Qualifications UK) center, with the TQUK Center Number: C001157. 
TQUK is a national awarding body recognized by the UK Government and regulated by Ofqual (The Office of Qualifications and Examinations Regulation).
For further details, please visit https://internationalopenacademy.com/accreditation