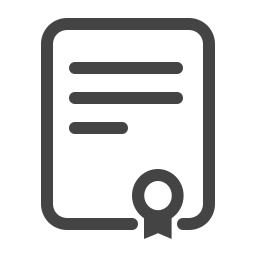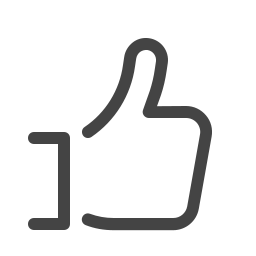 About
About the course
There's a reason they say "break bread together."

When you share a nice homemade loaf of bread, you're sharing more than just a meal, you're sharing your time together.

Using simple ingredients found in nature, you'll bake bread in its purest form. Discover all of the truly unique ways you can turn your bread into an exciting part of any meal. 
Even if you've never followed a recipe before, this course makes breadmaking simple, with step by step instructions and access to recipes from all over the world.

Although bread is easy to bake, you can make it as unique as you want it to be. Put your own flair on classics by adding spices, sugar, oils, and even meat to the mix.

Get the entire family involved. Breadmaking can be an excellent way to teach kids the basics of cooking, and the science behind baking. Learning in the kitchen can be fun, and tasty too!

When you make bread from scratch you'll never need a last minute side dish again. Warm bread goes great with every meal, for any occasion.
What you will learn
How to bake over 25 different types of bread from all over the world. From gluten free flours to fresh baguettes.
The tricks to make your bread truly unique with different oils, spices and herbs.
How to bake the perfect loaf of bread every time. With step by step instructions and a chapter dedicated to troubleshooting, you'll never make mushy bread again.
A breakdown of the science behind making bread from scratch. Learn why bread rises, how yeast works, and how to use this knowledge to impress your friends in the kitchen.
Requirements
International Open Academy courses are designed for anyone with an interest in learning. No formal qualifications are required to study with us. Our courses are suitable if you want to learn new skills, start a new career, or if you're already working in a particular industry and wish to upgrade your talents and enhance your resume.
Lessons
Course Breakdown
Module 1: Introduction
1.1 A brief history
1.2 Breads from around the world
1.3 Essential ingredients
1.4 Other ingredients
Module 2: Equipment
2.1 Weighing and measuring
2.2 Mixing and rising
2.3 Appliances
2.4 Tins, bakeware and other tools
Module 3: Basic Techniques
3.1 Preparing the leaveners
3.2 Mixing the ingredients
3.3 Kneading the dough
3.4 Rising and knocking back
3.5 Shaping the dough
3.6 Proving
3.7 Applying glazes and finishes
3.8 Baking
3.9 Slicing
3.10 Storing and freezing
Module 4: How To Solve Baking Problems
4.1 Pre-baking dough problems
4.2 Post-baking problems
4.3 Bread texture problems
Module 5: Fun Bread Recipes For Beginners
5.1 Basic white bread
5.2 Free-form white loaf
5.3 Wholemeal loaf
5.4 Granary flowerpot bread
5.5 Poppy seed plait
5.6 Spelt bloomer
5.7 Gluten-free buckwheat loaves
5.8 French baguettes
5.9 French-style sourdough loaf
5.10 Ciabatta
5.11 German-style rye bread
5.12 Gluten-free sourdough
5.13 Brioche à tête
Module 6: Even More Delicious Recipes
6.1 Bagels
6.2 Middle-Eastern style flatbread
6.3 Naan breads
6.4 Panettone
6.5 Donuts
6.6 Stollen
6.7 Walnut bread
6.8 Pane al cioccolato
6.9 Potato bread
6.10 Cheesy pesto swirl
6.11 Soda bread
6.12 American-style cornbread
Career
Who is this course for
This course is for anyone who: 
Is looking to live more sustainably, and save money on simple meals

Is concerned about the price and ingredients used in store bought breads.

Is looking to spend some quality time with their family making delicious meals together.

Wants to take on a new hobby they can enjoy right from the kitchen.
Certification
Certification details
After successfully completing the course, you will immediately receive your PDF course certificate so you can instantly add it to your CV and display your achievement. You can also request a hard copy certificate to be sent to your postal address for a small printing and posting fee. 
All our courses are accredited by the International Council for Online Educational Standards - www.icoes.org (accreditation number ICOES/00763/13/36). They will also earn you credits through Continuing Professional Development (CPD) / Continuing Education (CE).