On Sale
Smart Home Budgeting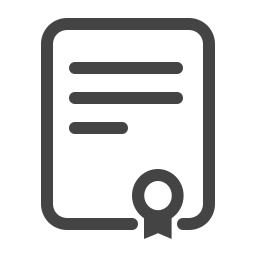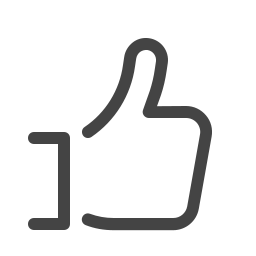 About
About the course
Take control of your finances and your life.
Dealing with money is an essential part of life in our society. Everyone uses it, everyone needs it. Yet many people consider money to be at the heart of their biggest problems. But money does not have to be a problem, it does not even need to be a solution. If you can find a balanced relationship with money, you may find that some of your stresses and worries disappear overnight, without a pay raise.
Learning how to manage and budget your money has never been more important. When you learn how to make your money work with you, you can:
Help make the money you have go further
Stop working so many extra hours to cover your seemingly unending expenses
Develop a relationship with money that is not based on fear or greed
Start saving successfully for short term goals like vacations
Plan for your future with long term savings
Take back control of your life
International Open Academy is made up of a truly international team who bring a lot of different life experiences to the table. This is important because nobody approaches money and finance the same way- nor should we! Everyone has different wants, needs, desires, goals and expectations for their life. But this course offers an opportunity to take important lessons and apply them to your own life.
Real-word experience from real people
This course combines the experience of people who wanted to stop working for their money and take control of their life. They all learned that the best way to solve your money problems is not to make more money. The best way to solve your problems is to change the way you look at money.
Don't let your bank balance control your life. Gain financial freedom by starting on the Smart Home Budgeting course today.
What you will learn
Too many people today work for their money rather than making their money work for them. You might have read that you need a budget to help deal with bills, expenses and spending. But you're not sure how to make a budget or if it would even work for you. With International Open Academy, you develop the knowledge and skills you need not only to create a budget but to use it to solve many of your financial problems. With International Open Academy, you will learn:
How to start building a healthy relationship with your money
How to start setting and reaching your financial goals
Where your money disappears to every month
How to get organized and create a realistic budget
How to deal with your debts
The best strategies for sticking to your budget
All of the wisdom and knowledge that you will find in this course is created by people who have had the same problems that you do but have strove to solve those problems in a real and comprehensive way that actually works. When you take this course, you're not just reading arbitrary advice but tried and tested methods that have helped individuals and families just like yours.
Requirements
International Open Academy courses are designed for anyone with an interest in learning. No formal qualifications are required to study with us. Our courses are suitable if you want to learn new skills, start a new career, or if you're already working in a particular industry and wish to upgrade your talents and enhance your resume.
Lessons
Course Breakdown
Module 1: Learning How To Budget
Building a Health Relationship with Money
Setting Financial Goals
Learning How to Save
Keeping It Flexible
Module 2: Understanding Where Your Money Goes
Fixed Costs
Monthly Costs
Non-Monthly Costs
Flexible Spending
Module 3: The Self- Assessment
Getting Organized
Money In vs. Money Out
Optimizing Your Budget for Your Financial Goals
Dealing with Debt
Module 4: Creating The Budget
Why You Are Writing It Down
Creating a Worksheet
Monthly Budgets vs. Yearly Budgets
Tools and Resources for Organizing Your Budget
Module 5: Strategies For Sticking To Your Budget
Assess and Reassess
Strategies for Responsible Spending
Preparing for Unexpected Costs
Budgeting for the Long Term
Career
Who is this course for
This course is a must for everyone! We all need money to live, but every one of us has the ability to change their mindset and relationship with money. The healthier that mindset is, the healthier your life will be, as money informs every part of our life. 
It can seem overwhelming, but you don't have to live paycheck to paycheck, simultaneously striving to get more money and resenting the fact that you need money. You can, instead, change your mindset, use budgets to take the stress off your shoulders, and start healing your relationship with money.
Career path
After completing this course, you could:
Continue exploring the intersection of finances and life coaching 
Get your financials in order to start living the life YOU want 
Assist friends and family with their own financial quandries
Certification
Certification details
To receive certification, you must:
Complete every page of the course
Score at least 55% on the exam at the end of the course
That's it!
After successfully completing the course, you will immediately receive your PDF course certificate so you can instantly add it to your CV and display your achievement. You can also request a hard copy certificate to be sent to your postal address for a small printing and posting fee.
All our courses are accredited by the International Council for Online Educational Standards - www.icoes.org (accreditation number ICOES/00763/13/36). Most of our courses will earn you credits through Continuing Professional Development (CPD) / Continuing Education (CE). Check for the CPD logo on the course page.
CPD points are accepted and recognized by employers from both the public and private sectors, and academic institutions across the UK and internationally.
International Open Academy is also an officially approved TQUK (Training Qualifications UK) center, with the TQUK Center Number: C001157. 
TQUK is a national awarding body recognized by the UK Government and regulated by Ofqual (The Office of Qualifications and Examinations Regulation).
For further details, please visit https://internationalopenacademy.com/accreditation