On Sale
Mobile App Development with Flutter and Dart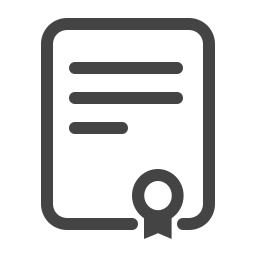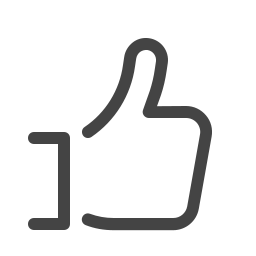 About
About the course
Do you "wish there was an app for that" but don't have the skills to bring it to life? 
Do you run a business and know the many benefits that an app will bring to your brand but you don't have at least $25,000 to pay an app developer?
Are you overflowing with app ideas but lack the technical or coding knowledge to design them?
We all use and love apps. That love affair is set to grow because:
There are predicted to be 258.2 billion mobile app downloads in 2022

Mobile users spend 90% of their time on apps compared to browsers, according to Flurry Analytics

There are now more mobile users than desktop users

Users prefer mobile apps to mobile websites

Apps are faster than mobile websites
There are many powerful reasons to get in on the act and develop your app using Dart and Flutter now. 
What's the difference between Dart and Flutter? 
Flutter is Google's fast and flexible mobile app software development kit for building beautiful apps. And it's free! Dart is the code enabling you to write simple scripts or full-featured apps
Be able to build any Android or iOS app you want based on Dart and Flutter. Save time, money and your sanity when you learn Dart and Flutter in our budget-friendly, jargon-free online course now.
What you will learn
Don't let a lack of technical knowledge and coding stand in your way. In our course you'll know what building an app entails and will make a user-friendly app without it being frustrating, time-consuming or costly.
The exciting moment when you start running your first Flutter app starts now. You will learn:
Introduction to Dart and Flutter - what they are and how to use them

Installing and exploring Android Studio

Build a simple UI  - the user interface (UI) is the series of screens, pages, and visual elements, such as buttons and icons, which allow people to interact with the app 

Running and exploring your first Flutter app

Dart, the language used to develop Flutter apps, is super-simple to learn. Familiarise yourself with concepts such as variables, lists, maps, functions, loops, classes and objects

Using the very cool Flutter widgets such as checkboxes, button bars, on-off switches, timers, navigators and scroll bars

How to use this immense knowledge to carry out your own projects - build a calculator app and an Image Guesser app
Requirements
International Open Academy courses are designed for anyone with an interest in learning. No formal qualifications are required to study with us. Our courses are suitable if you want to learn new skills, start a new career, or if you're already working in a particular industry and wish to upgrade your talents and enhance your resume.
Lessons
Course Breakdown
Module 01 : App Development With Flutter
1.1. App development with Flutter
Module 02 : Introduction To Flutter
2.1. Introduction to Flutter
2.2. Installing Android Studio
2.3. Installing Flutter SDK
2.4. Exploring Android Studio
2.5. Running your first Flutter app
2.6. Exploring your first Flutter app
Module 03 : Dart Language Basics
3.1. Dart language basics
3.2. Variables
3.3. Variables demo
3.4. Variable operators
3.5. Variable operators demo
3.6. Lists
3.7. Lists demo
3.8. Maps
3.9. Maps demo
3.10. Functions
3.11. Functions demo
3.12. Control flow
3.13. Control flow demo
3.14. Loops
3.15. Loops demo
3.16. Classes and objects
3.17. Classes and objects demo
3.18. Inheritance
3.19. Inheritance demo
Module 04 : Flutter Widgets
4.1. Flutter widgets
4.2. Columns and rows
4.3. Texts
4.4. Buttons
4.5. TextFields
4.6. Adding images
Module 05 : Projects - Calculator
5.1. Simple calculator
5.2. Building the interface - part 1
5.3. Building the interface - part 2
5.4. Styling the interface
5.5. Input and output
5.6. Implementing arithmetic
5.7. Bonus
Module 06 : Projects - Image Guesser
6.1. Image Guesser
6.2. Building the main interface
6.3. Importing images
6.4. Building the image cards - part 1
6.5. Building the image cards - part 2
6.6. Implementing swipe functionality - part 1
6.7. Implementing swipe functionality - part 2
6.8. Implementing show answer functionality
Career
Who is this course for
This course is definitely for you if you:
Run a business and have a website. You will need to develop an app to meet the growing number of potential customers who only use phones

Are new to app development or want to improve on how you build apps by learning the latest framework

Have the ambition to become a cross-platform app developer 

Have brilliant ideas for apps but think the prospect of building an app is overwhelming (it really isn't) because you lack coding, technical or programming knowledge

Want to design, create and publish a fascinating app to sell

Feel overwhelmed by computer codes and programming and want a user-friendly introduction to app development

Are among the majority of us who cannot afford to spend $25,000-$1 million on an app agency but know you need an app for their business, brand or blog

Are a business person or entrepreneur working with iOS or Android developers and feel that a lack of communication is stopping you from getting the app you really want. Start speaking their language
How will it help me
This course to learn Flutter and Dart means everyone can create an app regardless of their coding ability or bank balance

With billions of apps out there, be able to create your own app for business, fun or to make money

More people are only using their phones to search the internet and 90% of their time is spent on apps. Create an app to make sure your brand or name gets in front of potential customers

Realize that creating an app can be fast, budget-friendly and awesome - wait until you see your app in the Apple store or Google Play

All the information you need to familiarize yourself with Dart and Flutter and start creating your own app is in this jargon-free, user-friendly course

Put your creative ideas to good use by developing an app

Career-minded people will make their resume stand out and have a competitive edge in the marketplace

Being an app designer is a highly-desirable talent and learning online, in your own time, shows you're an ambitious self-starter
Career path
Start on the path to a career in app design either full-time or as a sideline

Future-proof your career by gaining desirable skills enabling you to find work in this fast-growing sector

Learn Flutter and Dart as it will look awesome on your resume and open up a wealth of opportunities. Many businesses will be glad of your skills

Develop your own passion project while saving time and money 

App design is open to everyone. Online courses enable anyone to be able to develop an app from home and schedule their studies around other commitments

Become a freelance app designer and work from home or while traveling
Certification
Certification details
After successfully completing the course, you will immediately receive your PDF course certificate so you can instantly add it to your CV and display your achievement. You can also request a hard copy certificate to be sent to your postal address for a small printing and posting fee. 
All our courses are accredited by the International Council for Online Educational Standards - www.icoes.org (accreditation number ICOES/00763/13/36). They will also earn you credits through Continuing Professional Development (CPD) / Continuing Education (CE).