On Sale
Living with Diabetes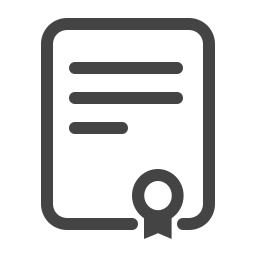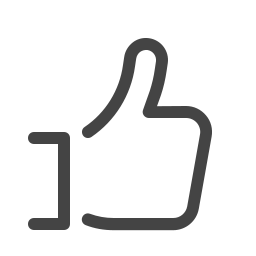 About
About the course
When you're first diagnosed with diabetes, it can be a shock. Even if your doctor covers all the bases, you may be left feeling nervous, alone, and uncertain about the changes you'll have to make in your life. Or, you may suspect that you have diabetes, and don't know what the next steps are. The goal of this course is to provide you with information, education, support, and empowerment, so you can take control of your diabetes and live your happiest and healthiest life. From those early days of your first appointment and getting tested, right through long-term management and self-care, we'll cover all the stages of living with diabetes. In this course you'll learn tons of coping and wellness strategies related to diet, exercise, stress management, pain relief, and natural healing remedies. If you're learning to live life as a diabetic, you don't have to go it alone, and you don't have to be in the dark! Our goal is to equip you with the tools of diabetes management so you can make smart decisions about your wellness and care.
What you will learn
What to expect at your first doctor's visit
An overview of the different types of diabetes – Types 1, 2, 3, and others
Various treatment methods and options
All about Insulin pumps and other devices
How to manage specific symptoms of diabetes and treat pain
Natural and homeopathic remedies
A comprehensive nutritional guide for diabetics
Exercise regimes recommended for diabetics
How to care for mental health issues, including depression and anxiety
What it means to cope with a chronic illness
Where to find support and resources in your community
Requirements
International Open Academy courses are designed for anyone with an interest in learning. No formal qualifications are required to study with us. Our courses are suitable if you want to learn new skills, start a new career, or if you're already working in a particular industry and wish to upgrade your talents and enhance your resume.
Lessons
Course Breakdown
Module 1: Introduction: Understanding Diabetes
What is Diabetes, and Who Gets It?
Common Symptoms and Diagnosis
Type 1 Diabetes
Type 2 Diabetes
Type 3 Diabetes
Gestational Diabetes
MODY, LADA, and Other Types of Diabetes
Preparing for Your First Appointment
Module 2: Treatment And Care For All Types
Understanding Treatment Options
Testing Glucose and Hemoglobin
Treating With Insulin – Injectables and Devices
Non-Insulin Injectables
Oral Medications
How to Avoid Diabetes Complications
Patient Advocacy: Know Your Rights
Module 3: Managing Your Symptoms
Treatment for Neuropathy
Hypoglycemia and Hyperglycemia
Battling Fatigue and Low Energy
Taking Control of Weight Fluctuation
Itchiness, Rashes, and Other Diabetic Dermadromes
Caring for Mental Health Issues
Homeopathy and Natural Medicine
Module 4: Practicing Self Care: Diet And Lifestyle
Nutrition Guide for Diabetics
How to Manage Carb and Caloric Intake
Calculating Energy Expenditure
Developing a Personalized Exercise Regime
Diabetes and Sexual Health
Coping with Stress and Frustration
Module 5: Long-term Management For A Happy, Healthy Life
It's Ok to Not be "Okay"!
Developing and Sticking with a Treatment Plan
Finding the Right Doctors, Clinics, and Practitioners
How to Prepare for Emergencies
Diabetes at School and in the Workplace
Getting Support from Family and Friends
Reach Out: Online Communities, Forums, and Groups
Diabetes Resources in Your Area
Career
Who is this course for
Individuals who have recently been diagnosed with diabetes
Those currently being tested for diabetes
Anyone who worries they may have diabetes
Family members of a loved one who has diabetes
Individuals who have diabetes and want support and resources
Those who want to manage their diabetes more effectively
Career path
This course serves as a good introduction to diabetes for individuals pursuing medical and nutrition careers, as well as caregivers to all ages:
Diabetes Specialist
Nutritionist/Nutrition Counsellor
Teacher, Childcare Worker, Daycare Attendant
Elderly caretaker/ Live-in Caregiver
Nurse
Doctor's Assistant
Certification
Certification details
To receive certification, you must:
Complete every page of the course
Score at least 55% on the exam at the end of the course
That's it!
After successfully completing the course, you will immediately receive your PDF course certificate so you can instantly add it to your CV and display your achievement. You can also request a hard copy certificate to be sent to your postal address for a small printing and posting fee.
All our courses are accredited by the International Council for Online Educational Standards - www.icoes.org (accreditation number ICOES/00763/13/36). Most of our courses will earn you credits through Continuing Professional Development (CPD) / Continuing Education (CE). Check for the CPD logo on the course page.
CPD points are accepted and recognized by employers from both the public and private sectors, and academic institutions across the UK and internationally.
International Open Academy is also an officially approved TQUK (Training Qualifications UK) center, with the TQUK Center Number: C001157. 
TQUK is a national awarding body recognized by the UK Government and regulated by Ofqual (The Office of Qualifications and Examinations Regulation).
For further details, please visit https://internationalopenacademy.com/accreditation