On Sale
Knitting For Beginners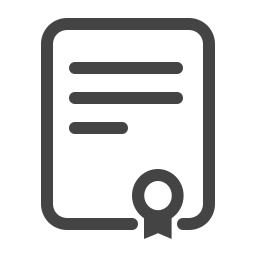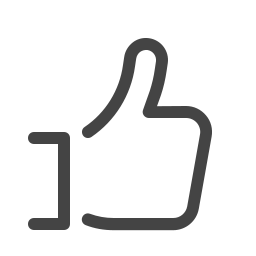 About
About the course
Wrap yourself in beautiful, warm clothes and blankets that you've knitted yourself. Fall in love with a mindful hobby that's fun and easy to get into.
All you need are a pair of needles, some yarn in your favorite colors and an easy to follow online course to start knitting. The last one is right in front of you :)
Be amazed at how quickly you learn to knit and progress from creating a wonderful scarf through to knitting a stunning cable-knit cardigan by the end of the course.
You'll see why so many celebrities like Julia Roberts, Ryan Gosling and Demi Lovato whip out their knitting needles when they've a spare moment. There are so many positives to be gained from knowing how to knit, such as:
Being meditative and mindful. The repetitive and rhythmic movements when you knit are calming, relaxing and soothe away stress

Getting in touch with your creative spirit. Make something meaningful for yourself or as thoughtful gifts for family and friends that you've created with your own two hands

Being more sustainable and eco-minded. Knitting your own clothes is the complete opposite of the throwaway world of fast fashion. You can even reuse yarn from old sweaters or blankets you've made and knit something new

You can knit anywhere. Pop your needles in your bag and start knitting while waiting for appointments, traveling or anywhere you fancy

It's economical and easy to start - just pick up your needles, cast on, follow the knitting pattern, and cast off
Start knitting straight away and see your creations take shape. Learn to knit using the many super easy-to-follow patterns in this course.
What you will learn
Everything a beginner needs to know how to knit

Get to grips with the tools you need, different types of knitting needles and the way you'll use them

How to knit different types of stitches and see the patterns they make

Reading knitting patterns. This course contains dozens of patterns for knitting scarves, cushions, throws, sweaters, cardigans, and hats

Getting creative and adding your personal touch with tassels, motifs and designs

How to make pompoms for your knitted hats

Knitting beautiful handcrafted items starting with a simple scarf and working up to gorgeous cardigans

Fabulous tips to be a master knitter plus knowing how to correct any mistakes - know how to put things right when you drop a stitch
Requirements
International Open Academy courses are designed for anyone with an interest in learning. No formal qualifications are required to study with us. Our courses are suitable if you want to learn new skills, start a new career, or if you're already working in a particular industry and wish to upgrade your talents and enhance your resume.
Lessons
Course Breakdown
Module 1: Introduction
1.1 A little bit about knitting
1.2 What you'll need
1.3 Essentials
1.4 Blocking and pressing
Module 2: Getting Started
2.1 Slip knot
2.2 Casting on
2.3 Garter and stocking stitches
2.4 Fastening off your work
2.5 Picking up dropped stitches
Module 3: Easy Scarf Knitting Projects For Beginners
3.1 Simply snug
3.2 Stripey scarf
3.3 Fabulous fringes
3.4 Blue jeans scarf
3.5 Chunky scarf
Module 4: Pretty Patchwork Knitting Projects
4.1 Comfy cushion
4.2 Cosy cover
4.3 Tasseled Throw
Module 5: Simple Sweaters And Classic Cardigans
5.1 Plain sailing
5.2 Exciting edgings
5.3 Adding magical motifs
5.4 Anchors away
5.5 Sewing on a pocket
5.6 Summer special
5.7 Winter warmer
Module 6: How To Make Fun Knitted Hats
6.1 Basic polar hat
6.2 Chunky hat
6.3 Basic beanie
6.4 Little sailing hat
6.5 Strawberry fair
6.6 Cherry ripe
6.7 Stunning squares
6.8 Sailor's stripes
6.9 Peruvian hat
6.10 Making pompoms
Module 7: Cosy Cable Knit Sweaters
7.1 Cable and lace
7.2 Country cable
7.3 Classic cable stitch and variations
Career
Who is this course for
Everyone. Imagine the joy of creating something incredible with your own two hands

Anyone seeking a healthy pastime which is productive - knit your own clothes - and creative - make knitted art to hang on the walls

People who want a more self-sufficient life can knit clothes, blankets, cushions and more using their own choice of yarn, including vegan-friendly yarns

Anyone who wants a sustainable alternative to fast fashion

Everyone who wants to find a way to slow down in this fast-moving world. There's something restful and soothing about the rhythm of knitting and the click-clack of the needles 

Anyone who loves making handmade gifts can create beautiful items in super materials from luxurious cashmere to plant-based yarns

Anyone who wants to keep their mind active and/or avoid dementia should knit. You need to be able to follow the knitting pattern, and count stitches and rows which is super exercise for the brain

Anyone who has or works with people with mental issues, depression or stress will find knitting soothing

Older people will find that knitting keeps their brain active and is fab for their hand-eye coordination

People looking for a social activity can join a knitting circle

Multi-taskers. Once you've learnt how to knit, you can knit while chatting, listening to podcasts, or watching a movie
Certification
Certification details
After successfully completing the course, you will immediately receive your PDF course certificate so you can instantly add it to your CV and display your achievement. You can also request a hard copy certificate to be sent to your postal address for a small printing and posting fee. 

All our courses are accredited by the International Council for Online Educational Standards - www.icoes.org (accreditation number ICOES/00763/13/36). They will also earn you credits through Continuing Professional Development (CPD) / Continuing Education (CE).