On Sale
Job Interview Prep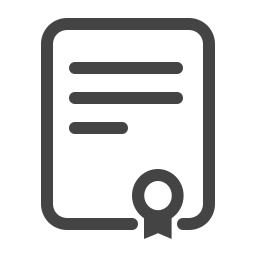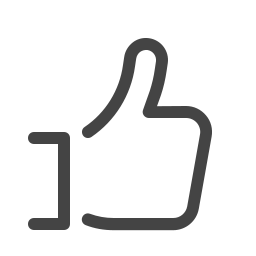 About
About the course
For young professionals entering into the job market, or for those who are seeking a new job for the first time in years, interviewing presents a challenging hurdle that must be crossed in order to find a job of any kind. While jobs have remained much the same over the past 20 years, interviewing and the interviewing process have changed drastically. Many people now have very specific requirements for even entry level positions, and there are more people looking for jobs than available jobs. In fact, the average interviewer will have 118 different applicants for each job.
We've all been there. You go in for an interview, and even though you're perfectly qualified for the position, you don't even get a callback. Why? You didn't stand out to the interviewer.
That means you have to take steps to stand out, in your resume and cover letter, and during your interview. Interviewers are often overworked, not always qualified for what they are doing, and are usually looking for things that are only known to them. If you want to succeed and get your ideal job, you have to master a range of interviewing skills including communication, body language, personal expression, and much more.
This course will help you to master the job interviewing skills you need to maximize your chances of getting the job. Interviewing is a skill, and the more you know, the better you will be at it.
What you will learn
This course on Job Interviewing Skills will introduce you to the interviewing process, while teaching you how to prepare, plan, and act during your interview.
What Interviewers Want – Learn what interviewers are looking for and how to tailor your approach to meet those needs without losing your individuality. Interviwers often look for the same characteristics and traits, because they want to know that you will be reliable, trustworthy, hard working, and dedicated.
Interview Psychology - Learn about how body language, tone of voice, and even gestures such as placing your hands in your lap or steepling your fingers can change the outcome of your interview. More importantly, you will learn how to tailor your own reactions to give the best impression.
Making the Right Impression – Everything that you say and do in an interview matters and it doesn't matter whether that is your choice of words, your outfit, or how you bring your resume. Learn how to make the right first impression so that interviewers will think about you favorably.
Answering Job Interview Questions – Most people have difficulty with core interview questions, but you will learn how to approach questions rationally, and learn some of the answers to very common questions.
Preparing for a Job Interview – What should you bring with you? How much should you prepare? Is it better to show up early or right on time? Learn how to prepare for your interview to show your interviewer that you are hardworking, conscientious, and dedicated.
Communication Skills – You need communication skills if you want to get a job, and this course on Job Interviewing Skills will teach you the basics. From saying hello to maintaining conversation during the interview, your ability to communicate is crucial to your interview.
Requirements
International Open Academy courses are designed for anyone with an interest in learning. No formal qualifications are required to study with us. Our courses are suitable if you want to learn new skills, start a new career, or if you're already working in a particular industry and wish to upgrade your talents and enhance your resume.
Lessons
Course Breakdown
Module 1: The Basics Of Interviewing
1.1 What Interviewers Want
1.2 Research for the Interview
1.3 What Leads to Success in Interviews?
1.4 Common Mistakes
1.5 Making a Contribution to the Interview
Module 2: Interviewing Psychology
2.1 Behavioral Interviewing
2.2 Body Language
2.3 Vocal Communication
2.4 What's on Paper
2.5 Being Unique
Module 3: Making The Right Impression
3.1 Appearance
3.2 First Impressions Matter
3.3 Confident Not Cocky
3.4 Positive
3.5 Controlling Nerves
Module 4: Planning And Preparation
4.1 Answering Common Job Interview Questions
4.2 What to Take with You
4.3 When to Get There
4.4 Asking Questions
4.5 Presentations
Module 5: Acing Your Interview
5.1 Meeting The Interviewer or Panel
5.2 Communication Skills
5.3 Dealing with Difficult Situations
5.4 Showing Time Management Skills
5.5 A Step by Step Checklist to Success
Career
Who is this course for
This course is a great fit if you're looking for a job but haven't quite mastered your interviewing skills. Whether you're new to the job market, returning to it after a long time, or just want to brush up on your skills to help you get a dream job, this course can help. You'll learn how to approach interviewing 
Whether you're new to the job market, returning to it after a long time, or just want to brush up on your skills to help you get a dream job, this course can help. You'll learn how to approach interviewing positively so that you can present yourself in a way that interviewers will understand and respect.
And, whether you're looking for your first job, or your 20th, connecting with your interviewer and making a good impression is key to getting the job.
Career path
This course will help you get into your dream career! The interviewing skills taught in this course will allow you to stand out from the crowd and secure the job in the field you want.
Certification
Certification details
To receive certification, you must:
Complete every page of the course
Score at least 55% on the exam at the end of the course
That's it!
After successfully completing the course, you will immediately receive your PDF course certificate so you can instantly add it to your CV and display your achievement. You can also request a hard copy certificate to be sent to your postal address for a small printing and posting fee.
All our courses are accredited by the International Council for Online Educational Standards - www.icoes.org (accreditation number ICOES/00763/13/36). Most of our courses will earn you credits through Continuing Professional Development (CPD) / Continuing Education (CE). Check for the CPD logo on the course page.
CPD points are accepted and recognized by employers from both the public and private sectors, and academic institutions across the UK and internationally.
International Open Academy is also an officially approved TQUK (Training Qualifications UK) center, with the TQUK Center Number: C001157. 
TQUK is a national awarding body recognized by the UK Government and regulated by Ofqual (The Office of Qualifications and Examinations Regulation).
For further details, please visit https://internationalopenacademy.com/accreditation