On Sale
Golf Psychology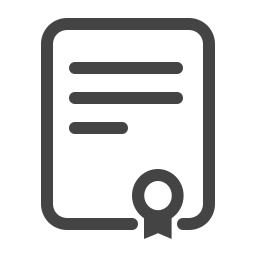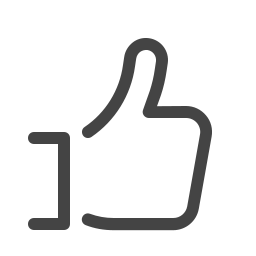 About
About the course
We've all seen it: A great golfer who succumbs to the pressure and chokes. Whether it be a nationally televised event, or a game between friends, the mental game has the power to paralyze even the most elite golfers on the course. And the result can be a hole in one champ who suddenly can't seem to make the putt.
That's because a good golf game comes down to more than just skill. There is a psychology involved. A mental fortitude required to rise above in a game that is so contingent upon a player's ability to slow down, breathe, and make the shot. If your game has peaked, or worse yet, if your scores have started to fall, improvement is likely going to take more than just a few hours of putting practice. You can spend all the hours you want on the course, but until you overcome the mental game, you'll continue to be your own worst enemy.
What you will learn
This course has been specifically designed for those looking to understand the psychology of golf in an effort to improve not only their game, but also their mental strength. We'll guide you through the roadblocks that are holding you back, as well as the tools necessary to overcome those challenges and become a more formidable player. After years on the course, reaching true greatness requires you to take the next step and to understand the psychology of the game. Because no great golfer gets to where they are without first harnessing the power of the mind.
Requirements
International Open Academy courses are designed for anyone with an interest in learning. No formal qualifications are required to study with us. Our courses are suitable if you want to learn new skills, start a new career, or if you're already working in a particular industry and wish to upgrade your talents and enhance your resume.
Lessons
Course Breakdown
Module 1: Understanding The Mental Game
When Your Head's Not in the Game
Common Stressors and Distractions
Cycle of Defeat
Self-Fulfilling Prophecies
The Power of Thought
Module 2: Overcoming Mental Roadblocks
Reducing Stress
Embracing Pressure
Making Every Shot Count
Tuning Out the Noise
Just You and the Ball
Module 3: Visualization
Know Your Target
Breathe
Picture the Shot
Slow Down
Realize Your Goal
Module 4: Power Of Positivity
Focus on the Wins
Learn from the Losses
Play with Those Who Encourage Greatness
Positive Self-Talk
Always Room to Grow
Module 5: Strategize
Sizing up the Course
Sizing up the Hole
Picking a Club
Avoiding Hazards
Fearing Nothing
Career
Who is this course for
Any golfer who feels stuck at their current skill level, and can't seem to improve beyond that
Anyone who has experienced a downshift in their golf game, and wants to get back to their full potential
Any golfer interested in understanding the psychology of golf, and how the power of the mind can be applied both on and off the course
Anyone looking to take the pressure out of the sport and gain a better appreciation for the time spent on the course
Career path
After completing this course, you could:
Take your golf game to the next level
Assist friends and family with their golf games
Help out friends at your country club
Perhaps even take the golf world by storm with your improved skills
Certification
Certification details
To receive certification, you must:
Complete every page of the course
Score at least 55% on the exam at the end of the course
That's it!
After successfully completing the course, you will immediately receive your PDF course certificate so you can instantly add it to your CV and display your achievement. You can also request a hard copy certificate to be sent to your postal address for a small printing and posting fee.
All our courses are accredited by the International Council for Online Educational Standards - www.icoes.org (accreditation number ICOES/00763/13/36). Most of our courses will earn you credits through Continuing Professional Development (CPD) / Continuing Education (CE). Check for the CPD logo on the course page.
CPD points are accepted and recognized by employers from both the public and private sectors, and academic institutions across the UK and internationally.
International Open Academy is also an officially approved TQUK (Training Qualifications UK) center, with the TQUK Center Number: C001157. 
TQUK is a national awarding body recognized by the UK Government and regulated by Ofqual (The Office of Qualifications and Examinations Regulation).
For further details, please visit https://internationalopenacademy.com/accreditation