On Sale
Food & Beverage Management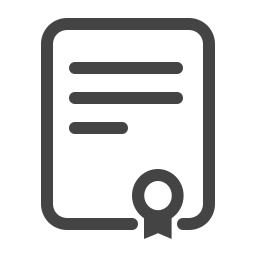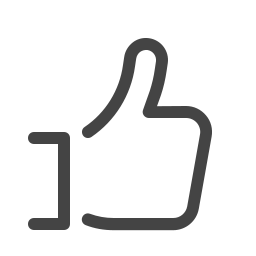 About
About the course
One of the most satisfying aspects of catering is being able to help make someone's celebration go smoothly.
As a caterer, you will be helping people celebrate some of the most important milestones and moments in their life, and being able to see the smile on your client's faces when you give them a time they will not forget is priceless.
Whether you are looking for a new career that is less monotonous or looking for your first career and want to work in an exciting, rewarding industry, our online Food & Beverage course can help you get where you want to be. Among other things, owning a successful catering or party planning business requires an understanding of food, beverages, and the service of each.
What you will learn
 In this course, you will gain mastery in the following topics to help you make your business as desirable as possible to prospective clients:
Foodservice management
Catering management
Product development
Beverage management
Nutrition
With the level of understanding that we provide to you in these concepts, you will leave our course prepared to wow your clients with your knowledge and expert service of food and beverages.
Requirements
International Open Academy courses are designed for anyone with an interest in learning. No formal qualifications are required to study with us. Our courses are suitable if you want to learn new skills, start a new career, or if you're already working in a particular industry and wish to upgrade your talents and enhance your resume.
Lessons
Course Breakdown
Module 1: Foodservice Management
1.1 Introduction to foodservice industry
1.2 Responsible foodservice
1.3 Foodservice procedures
1.4 Event planning
1.5 Marketing yourself
Module 2: Catering
2.1 Scale and size
2.2 Product & service development
2.3 Menu planning & pricing
2.4 Working with the client
2.5 Culture & cuisine
Module 3: Nutrition
3.1 Introduction to nutrition
3.2 Keeping cuisine healthy
3.3 Remaining health conscious
3.4 Sustainable foods
Module 4: Beverage Management
4.1 Beverage service laws and regulations
4.2 Beverage trends
4.3 Pricing and purchasing
4.4 Basics of beer, wine, and liquor
Module 5: Product Development
5.1 Understanding ingredients
5.2 Analysing demand and need
5.3 Market research
5.4 Tapping into trends
5.5 Understanding your product
Career
Who is this course for
This is a career that is great for people who:
Love to work with others
Enjoy the satisfaction that comes from making others happy
Love food, beverages, and the culture that surrounds their service
Is patient, smart, and quick on their feet
Career path
After you complete this course, you could:
Start a career in the food and beverage industry 
Open your own catering company 
Increase your knowledge and skills, impress your bosses and earn a promotion or raise
Become a more well-rounded employee
Certification
Certification details
To receive certification, you must:
Complete every page of the course
Score at least 55% on the exam at the end of the course
That's it!
After successfully completing the course, you will immediately receive your PDF course certificate so you can instantly add it to your CV and display your achievement. You can also request a hard copy certificate to be sent to your postal address for a small printing and posting fee.
All our courses are accredited by the International Council for Online Educational Standards - www.icoes.org (accreditation number ICOES/00763/13/36). Most of our courses will earn you credits through Continuing Professional Development (CPD) / Continuing Education (CE). Check for the CPD logo on the course page.
CPD points are accepted and recognized by employers from both the public and private sectors, and academic institutions across the UK and internationally.
International Open Academy is also an officially approved TQUK (Training Qualifications UK) center, with the TQUK Center Number: C001157. 
TQUK is a national awarding body recognized by the UK Government and regulated by Ofqual (The Office of Qualifications and Examinations Regulation).
For further details, please visit https://internationalopenacademy.com/accreditation