On Sale
Face Painting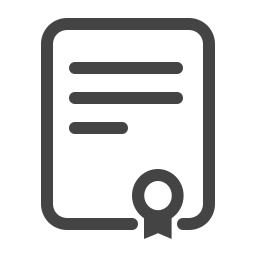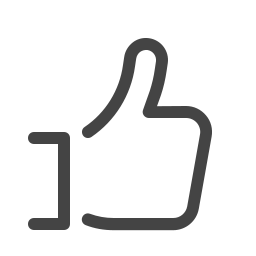 About
About the course
Color, art and fun combine into our most joyously vibrant course yet! Our experts will teach you the art of face painting – From working with children at festivals to otherworldly Halloween looks, face painting is a transformative practice. With just paint, you can turn into a comic book vixen, mottled mermaid, or cotton candy kitten! Join us on a journey through the types of face painting: children, adults, Halloween, and special effects. As you watch our transformation videos, you'll learn the secrets only the experts know!
What students will do:
Learn about the paints, glitters, materials and prosthetics that will transform you!
From safety guidelines to unconventional materials, our experts will guide you on what you need – and what you don't!
Watch step-by-step tutorials, learning exactly how the experts do it.
Learn how to deal with difficult children (and parents!)
Understand the correct set-up for festival face painting.
Learn how to create your own looks.
Build a daily practice, growing your confidence and skill.
From spooky to kooky, learn how to create and execute great face painting looks.
What you will learn
Our face painting experts will take you from the very basics - the types of paint, glitter, brushes, and sponges you should use - to expert subjects like using horror prosthetics! Along the way you're going to get information on how to safely paint children, how to monetize your business, an inside look into creating a horror look, and so much more great information.
Requirements
International Open Academy courses are designed for anyone with an interest in learning. No formal qualifications are required to study with us. Our courses are suitable if you want to learn new skills, start a new career, or if you're already working in a particular industry and wish to upgrade your talents and enhance your resume.
Lessons
Course Breakdown
Module: 1 Introduction To Face Painting
Overview of Paints and Glitters
Overview of Tools, Kits, and Supplies
Designing a Look – from References to Imagination
Painting Techniques, Textures, and Stencils
Safety First: Good Practices and Guidelines
How to Make Money Face Painting
Module: 2 Face Painting Designs That Kids Will Love
10 Tips for Painting on Children
Inspiration for Children's Face Painting Designs
Imagination Tutorial: Robot
Animal Tutorial: Butterfly
Module: 3 Face Painting Transformations For Adults
Inspiration for Adult Designs and Looks
Character look ideas
Art look ideas
Nature look ideas
Supernatural and imagination look ideas
Being respectful
Animal Tutorial: Cheetah
Module: 4 Freaky Designs For Halloween And Horror Fans
Conceptualizing Horror Makeup
Anatomy Tutorial: Skeletal Design
Undead Tutorial: Zombie Design
Module: 5 Incorporating Special Effects Makeup
Materials and Supplies for Special Effects
Creating Wounds and Gore
Tutorial: Mouth Slashes with Stitching Design
Using Prosthetics
Teeth, Fur, and other Accessories
Tutorial: Vampire Design
Career
Who is this course for
Anyone who would like to be a face painter will benefit from this course! With in-depth video tutorials and expert advice, you'll be able to confidently learn about this fascinating skill.
Career path
Face and body painting artists have a wide and fascinating variety of careers to choose from! Some make a good living working festivals, birthday parties, and events. Others use Instagram and YouTube to build their brand, becoming sponsored by companies to work as Brand Ambassadors. Yet others work as Special Effects Artists on movie and TV sets or use their artistic vision on fashion shoots.
Certification
Certification details
To receive certification, you must:
Complete every page of the course
Score at least 55% on the exam at the end of the course
That's it!
After successfully completing the course, you will immediately receive your PDF course certificate so you can instantly add it to your CV and display your achievement. You can also request a hard copy certificate to be sent to your postal address for a small printing and posting fee.
All our courses are accredited by the International Council for Online Educational Standards - www.icoes.org (accreditation number ICOES/00763/13/36). Most of our courses will earn you credits through Continuing Professional Development (CPD) / Continuing Education (CE). Check for the CPD logo on the course page.
CPD points are accepted and recognized by employers from both the public and private sectors, and academic institutions across the UK and internationally.
International Open Academy is also an officially approved TQUK (Training Qualifications UK) center, with the TQUK Center Number: C001157. 
TQUK is a national awarding body recognized by the UK Government and regulated by Ofqual (The Office of Qualifications and Examinations Regulation).
For further details, please visit https://internationalopenacademy.com/accreditation