On Sale
Event & Hospitality Management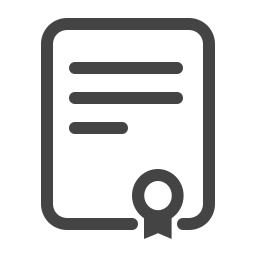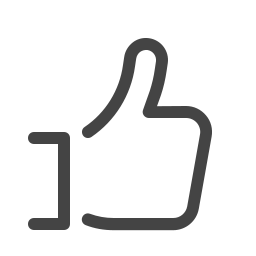 About
About the course
Event management–a thriving industry
The event management business is booming. We are in a new era where the marketing industry has grown and widened to an unprecedented level and event management is a thriving part of this sector.
Well planned and stylized events are no longer confined to the business sector.Charities, the sporting sector, the political world, entertainment world and individuals now use events to promote and celebrate a variety of issues, occasions, and themes. It's effectiveness in growing awareness, raising funds, celebrating achievement, promoting sales and marking personal highlights is widely accepted.
Bored with your job? Grab the opportunity for an exciting new career

Event management is a really exciting career choice now. Setting up your own business in this area is a very achievable goal. As you don't need a premises, products or equipment, your set up costs would be very low. This is a career which gives you independence, flexibility and the freedom to work to your own agenda. It's rewarding, fulfilling and stimulating. It allows you to develop creatively and professionally.
Do you have good organizational skills? Are you efficient and thorough at seeing a project through? Then you're halfway there to being a great event manager. On their own, though, organizational skills and efficiency aren't enough. There's a significant amount of industry specific knowledge and some extra skills that are essential to have before you start planning.
What you will learn
Particularly over the past 10 years, event management has evolved so that both attendees and hosts now expect a high standard in memorable events. In our Event & Hospitality Management course, we've put together a thorough and in-depth training in all aspects of planning and running many kinds of events. You'll learn:
important principles in event management.     

effective strategies in attracting and winning contracts.     

how to manage budgets, advice on contracts, booking venues and securing sponsors.     

how to prepare and present an event proposal.     

tips for successful meetings with clients.     

what qualities to look for when hiring service providers.     

how to plan your event schedule with a step by step guide including a detailed pre-event and event day checklist.     

general etiquette and protocol (preparing invitations, table seating arrangements, table manners and dress codes).     

how to manage a crisis.     

what an event manager's job looks like up close with a real life case study.  
 The course is packed with clear, practical knowledge, tips and insights from within the event planning industry. Throughout the course, we quote illustrative examples and include useful charts. You'll watch video tutorials which really bring the content alive. 
There are many lucrative sectors within the event management industry. You could specialize in one or market yourself in a number of areas:
The sporting world – stage testimonial games, pro-am tournaments or mini marathons.    

The entertainment industry – manage a live music, theater, dance, film or comedy event.     

The Not for profit sector – help a worthy cause to raise funds and build widespread awareness with head-turning events or celebrity galas.     

Style personal, intimate family occasions like religious ceremonies, birthdays or weddings.     

Event-manage store openings, new product launches or book launches.     

Organize corporate, political or community events.
Requirements
International Open Academy courses are designed for anyone with an interest in learning. No formal qualifications are required to study with us. Our courses are suitable if you want to learn new skills, start a new career, or if you're already working in a particular industry and wish to upgrade your talents and enhance your resume.
Lessons
Course Breakdown
Module 1: Working With Clients
Introduction
Planning and preparing for the meeting
First impressions and presentation
What does your client need?
What comes next? Timeframes
Following up
Event proposal
Contracts and agreements
Module 2: Steps For Planning An Event
Target your goals and audience
Planning the event: date and time
Budget
Venue
Food and beverage
Transportation
Speakers
Timeframes
Module 3: Invitations, Greetings And Dress Code
Invitations and replies
Greetings etiquette and handshake protocol
Dress code
Module 4: Table Manners And Table Settings
Table-seating arrangements
Table settings
Table manners
Module 5: The Event
Last-minute preparations
During the event
Business cards
Evaluating the event
After the event: Keeping up with your clients, partners, and guests
Module 6: What Is Event Management?
What is Event Management?
Role of the Event Manager
Project Management
Strength & Weaknesses of the event management profession (elements of SWOT)
Crisis Management
Planning Your Career
Module 7: Types Of Events
Introduction
Conferences
Meetings
Launch Events
Fashion Shows
Fundraisers
Weddings
Religious Events
Photocalls
Exhibitions
Sport Events
Concerts
Political Events
Anniverseries
Career
Who is this course for
Prepared by experienced, successful event planners
This Event & Hospitality Management course has been prepared specifically with you in mind, from essential practices to minor details. Our international team of experienced event planners has put together a thorough education in relevant and up to date knowledge from today's events world. You'll receive valuable advice, practical strategies and industry secrets that will help you to get ahead in the events sector.
As all training is accessed online, you can study your material anytime, anyplace that suits you and your life. 
You'll receive a thorough and detailed training in the essential principles and the minor details in managing events, preparing you for an exciting new direction in your life.
Career path
After completing this course, you could:
Start your own event planning business
Join the team of an existing event planning and managing company
Be part of a company that creates festivals, theater experiences, weddings, or many other exciting and interesting events
Take your existing event planning job to the next level with your improved skills and abilities
Certification
Certification details
To receive certification, you must:
Complete every page of the course
Score at least 55% on the exam at the end of the course
That's it!
After successfully completing the course, you will immediately receive your PDF course certificate so you can instantly add it to your CV and display your achievement. You can also request a hard copy certificate to be sent to your postal address for a small printing and posting fee.
All our courses are accredited by the International Council for Online Educational Standards - www.icoes.org (accreditation number ICOES/00763/13/36). Most of our courses will earn you credits through Continuing Professional Development (CPD) / Continuing Education (CE). Check for the CPD logo on the course page.
CPD points are accepted and recognized by employers from both the public and private sectors, and academic institutions across the UK and internationally.
International Open Academy is also an officially approved TQUK (Training Qualifications UK) center, with the TQUK Center Number: C001157. 
TQUK is a national awarding body recognized by the UK Government and regulated by Ofqual (The Office of Qualifications and Examinations Regulation).
For further details, please visit https://internationalopenacademy.com/accreditation