On Sale
Embroidery For Beginners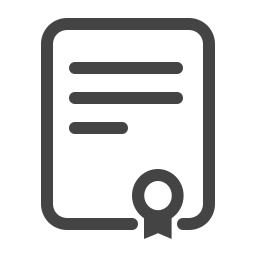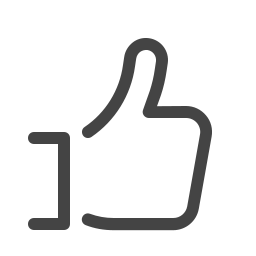 About
About the course
Give a second life to old or plain clothes or shoes by adding colorful motifs or drawings created by you. Jazz up your tired-looking curtains, lampshades and cushions with your embroidery designs. 
Make a change and ditch fast fashion by making your unique pieces of clothing. It's so easy.
This course is your invaluable guide to practicing one of the most versatile and sustainable crafts. No wonder embroidery is so in vogue right now. 
Step by step, you'll quickly and easily learn different embroidery stitches and techniques. With all the embroidery patterns in the course, you'll be bursting with imaginative ways to reuse and upcycle old materials.  
Create a unique look for everything you wear and everything that surrounds you. See how smocking transforms your clothes, lampshades, pillows and curtains. Discover the joys of beadwork to add sparkle to your wardrobe. 

Start exploring your creativity through embroidery now.
What you will learn
How to bring new life to old items

New stitches and techniques like smocking and beadwork

How to transform existing items into unique objects of beauty

How to decorate clothes, shoes and bags

How to put monograms and lettering on things
Requirements
International Open Academy courses are designed for anyone with an interest in learning. No formal qualifications are required to study with us. Our courses are suitable if you want to learn new skills, start a new career, or if you're already working in a particular industry and wish to upgrade your talents and enhance your resume.
Lessons
Course Breakdown
Module 1: Introduction
1.1 Introduction to embroidery
1.2 Hand embroidery
1.3 Tools and materials
1.4 Care of embroidery
Module 2: Creating Designs
2.1 Working with a frame
2.2 Creating a design
2.3 Transferring a design
Module 3: Types Of Stitches
3.1 Flat stitches
3.2 Crossed stitches
3.3 Looped stitches
3.4 Knotted stitches
3.5 Project: Basket labels
3.6 Project: Cross stitch serving mat
3.7 Project: Recipe book cover
Module 4: Fantastically Simple Techniques For Hand Embroidery
4.1 Monograms and lettering
4.2 Project: Monogrammed pocket
4.3 Couching
4.4 Project: Bottle bag
4.5 Project: Velvet Scarf
Module 5: Advanced Hand Embroidery Techniques
5.1 Drawn threadwork
5.2 Pulled threadwork
5.3 Project: Drawn and pulled thread tray cloth
5.4 Cutwork pillow
Module 6: Fun With Hand Embroidery Techniques
6.1 Smocking
6.2 Project: Smocked bangle bag
6.3 Project: Smocked tube top
Module 7: Beautiful Beaded Hand Embroidery
7.1 Beadwork
7.2 Project: Beaded evening wrap project
7.3 Project: Beaded beach bag
7.4 Project: Beaded espadrilles
Module 8: Simple Machine Embroidery For The Beginner
8.1 Introduction to machine embroidery
8.2 Machines and equipment
8.3 Machine stitches
8.4 Designing for a machine
8.5 Border motifs
8.6 Project: Bordered hand towel
8.7 Project: Ribbon bordered skirt
Module 9: Advanced Machine Embroidery Techniques
9.1 Freestyle machine embroidery
9.2 Machine embroidered fabrics
9.3 Project: Tote with picture pocket
9.4 Project: Corsage
9.5 Project: Ruffled scarf
9.6 Project: Trinket box
9.7 Project: Baby coverlet
Career
Who is this course for
Everyone. Imagine the joy of creating something artistic with your own two hands

Anyone who wants a more sustainable lifestyle can learn embroidery to reuse and recycle old clothes, furniture and furnishings

Anyone seeking a mindful hobby which is both artistic and practical

Artists and designers can make works of art using needle and thread  

Anyone who wants to make extra income by selling beautiful handmade gifts

The art of stitching is super for relieving stress, depression or anxiety as you got lost in creating your embroidery  

Clothes designers and shoemakers can add motifs and designs to their products
How will it help me
Learn to switch off, relax and stay creative while making new clothes and home furnishings. See curtains, cushions and any pieces of material as blank canvases to add your unique embroidery design.
Certification
Certification details
After successfully completing the course, you will immediately receive your PDF course certificate so you can instantly add it to your CV and display your achievement. You can also request a hard copy certificate to be sent to your postal address for a small printing and posting fee. 

All our courses are accredited by the International Council for Online Educational Standards - www.icoes.org (accreditation number ICOES/00763/13/36). They will also earn you credits through Continuing Professional Development (CPD) / Continuing Education (CE).