On Sale
Decluttering Your Home Masterclass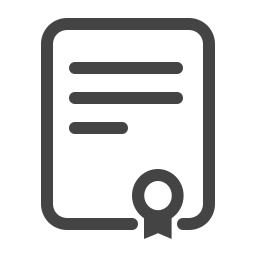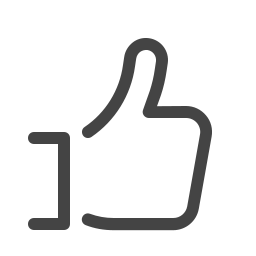 About
About the course
No matter how hard you try to declutter your home, do papers and clothes pile up left and right? Are you constantly losing everyday items? Do you feel overwhelmed by the clutter in your home and don't even know where to begin?
The National Association of Professional Organizers reports we spend one year of our lives looking for lost items. That's 8,760 hours spent searching for things that shouldn't even be lost in the first place!
A cluttered space can be very overwhelming and cause added stress to your life. Being disorganized has a negative impact on productivity, happiness, motivation and your state of mind.
It can even affect your eating habits. 44% of people say that they make unhealthy eating choices when their home is messy.
Unfortunately, a lot of people get to the point where they are so overwhelmed that they just leave the mess as is because they don't know where to start. But, guess what? It doesn't have to be that way.
Welcome to the wonderful world of decluttering! Think Marie Kondo meets International Open Academy. This course will take you step by step as you learn how a decluttered space can transform your life forever. You'll learn how clutter affects your overall well being, how to say goodbye to items that are no longer serving you, how to keep your space organized and clutter-free for the rest of your life and so much more!
The hardest part is getting started, but all you have to do is set aside an hour each day or a weekend to tackle the clutter and you'll feel more organized and less stressed in no time!
A decluttered space will make you feel 30 pounds lighter! 82% of people say they have a better quality of life the more organized they are.
You'll feel more accomplished, confident, in control, motivated and relaxed in your everyday life. Once you get your space organized you'll never revert back to having a cluttered space again!
What you will learn
This course will guide you step-by-step through:
what clutter represents
why it's hard to let go of things
how clutter impedes on your daily life
minimalism and its benefits
how clutter plays a role in your mental health
different clutter personalities
decluttering your home room by room
keeping a clutter-free life
how decluttering can transform your life!
Requirements
International Open Academy courses are designed for anyone with an interest in learning. No formal qualifications are required to study with us. Our courses are suitable if you want to learn new skills, start a new career, or if you're already working in a particular industry and wish to upgrade your talents and enhance your resume.
Lessons
Course Breakdown
Module 1: How Decluttering Will Transform Your Life
1.1 Awakening of new energy
1.2 A clearer vision of yourself
1.3 Productivity boost
1.4 Becoming a role model for others (especially kids)
1.5 Promotion of peace
Module 2: What Minimalism Is All About
2.1 The concept of minimalism
2.2 The benefits of minimalism
2.3 Minimalism and you mental health
Module 3: What Is Your Clutter Personality
3.1 Too busy
3.2 Constant worrier
3.3 Overwhelmed in life
Module 4: Step By Step Guide To Decluttering Your Home
4.1 Decluttering your closet
4.2 Decluttering your kitchen
4.3 Decluttering your bedroom
4.4 How to make room for a baby
4.5 How to tidy up with toddlers
Module 5: Influencers In Decluttering
5.1 Marie Kondo
5.2 Peter Walsh
5.3 Andrew Mellen
5.4 The Minimalists
Module 6: Decluttering Your Whole Life
6.1 Retaining a clutter-free home
6.2 Decluttering your paper trail
6.3 Decluttering an office or work space
Career
Who is this course for
This course is for anyone who wants to:
organize and declutter their home
live a happier life filled with joy
become a role model for others
learn about minimalism
learn how to retain a clutter-free space and life
boost their productivity and improve their mental wellbeing
How will it help me
This course will help you to properly declutter your space and teach you why it is so important to have an organized, clutter-free space for your overall well being. It'll take the stress out of not knowing how to start organizing your space. You'll be guided step-by-step as you move from room to room in your house tackling clutter. You'll learn the tools you need to keep your space organized and clutter-free for the rest of your life so you can live your healthiest and happiest life possible!
Certification
Certification details
To receive certification, you must:
Complete every page of the course
Score at least 55% on the exam at the end of the course
That's it!
After successfully completing the course, you will immediately receive your PDF course certificate so you can instantly add it to your CV and display your achievement. You can also request a hard copy certificate to be sent to your postal address for a small printing and posting fee.
All our courses are accredited by the International Council for Online Educational Standards - www.icoes.org (accreditation number ICOES/00763/13/36). Most of our courses will earn you credits through Continuing Professional Development (CPD) / Continuing Education (CE). Check for the CPD logo on the course page.
CPD points are accepted and recognized by employers from both the public and private sectors, and academic institutions across the UK and internationally.
International Open Academy is also an officially approved TQUK (Training Qualifications UK) center, with the TQUK Center Number: C001157. 
TQUK is a national awarding body recognized by the UK Government and regulated by Ofqual (The Office of Qualifications and Examinations Regulation).
For further details, please visit https://internationalopenacademy.com/accreditation