On Sale
Care of the Senior Pet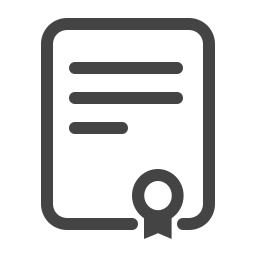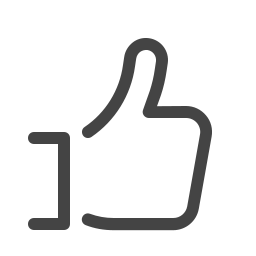 About
About the course
"Care of the Older Pet" is an invaluable guide for the concerned pet parent who wishes their senior pet to get the most out of life.
This course is all about keeping your pet healthy, happy, and active into their senior years. 
Old dogs and old cats are more prone to health problems and this course helps you understand the signs and symptoms, as well as treatment options. But "Care of the Older Pet" doesn't shy away from tackling important issues such as judging quality of life and knowing when to say that final goodbye.
What you will learn
This course gives you an understanding of the aging process in cats and dogs, and practical tips on how to give them a comfortable, stimulating, and enjoyable old age so they stay fitter for longer.
You'll learn coping strategies for pets with disabilities such as blindness, deafness, and loss of mental ability. It alerts you to the special needs of senior pets in areas such as diet, exercise, grooming, and healthcare.
The course includes a module on pain management, arthritis, and adapting the home to help the older pet with mobility problems.
Requirements
International Open Academy courses are designed for anyone with an interest in learning. No formal qualifications are required to study with us. Our courses are suitable if you want to learn new skills, start a new career, or if you're already working in a particular industry and wish to upgrade your talents and enhance your resume.
Lessons
Course Breakdown
Module 1: How Old Is Old?
1.1 Introduction to Ageing
1.2 Pet to Human Years
1.3 The Ageing Dog
1.4 The Ageing Cat
1.5 Staying Healthy for Longer
1.6 Signs Your Pet Should See the Vet
Module 2: Behavioral Changes In Senior Pets
2.1 Mental vs Physical Problems
2.2 Senior Moments
2.3 Changes in the Senses
2.4 Mental Stimulation
2.5 Help a Grieving Pet
2.6 Introducing a New Pet
Module 3: Special Considerations For Mature Pets
3.1 Giving Drugs to Older Pets
3.2 Reducing Anesthesia Risks
3.3 Coat Care
3.4 Dental Problems
3.5 Diet and Senior Pet
Module 4: Mobility And Pain Issues
4.1 Conditions Causing Pain
4.2 Signs of Pain
4.3 Nutraceuticals
4.4 Physical Therapy
4.5 Treating Pain
4.6 Environment Changes
Module 5: Health Problems Of Senior Pets
5.1 Cancer
5.2 Cushing's
5.3 Diabetes
5.4 Heart Disease
5.5 High Blood Pressure
5.6 Hypothyroidism
5.7 Hyperthyroidism
5.8 Incontinence
5.9 Kidney Disease
5.10 IBD
5.11 Prostate Disease
Module 6: Saying Goodbye
6.1 Planning Ahead
6.2 Knowing when it's Time
6.3 Quality of Life Scale
6.4 Hospice Care
6.5 What Happens at the End?
6.6 Coping with Loss
6.7 Links to Grief Counselling Organizations for Pet Parents
Career
Who is this course for
This course is essential reading if you are:
The pet parent of an 

ageing cat or dog

 who wishes to plan ahead for an active old age
An owner who wants to keep their 

older pet fitter for longer

A pet parent struggling to cope with a 

senior pet's needs

, such as senile behavior
An owner wishing 

to improve their older pet's quality of life

 and keep them comfortable
Owners who want to better understand their pet's 

age-related health problems

Those struggling to come to terms with knowing 

when it's time to say a final goodbye
Career path
Candidates with an interest in working with animals
Anyone interested in a career in veterinary medicine or animal care
Those interested in owning animals, volunteering at animal shelters, or fostering animals.
Existing animal care workers in pursuit of promotion
Those seeking to improve the lives of senior pets
Certification
Certification details
To receive certification, you must:
Complete every page of the course
Score at least 55% on the exam at the end of the course
That's it!
After successfully completing the course, you will immediately receive your PDF course certificate so you can instantly add it to your CV and display your achievement. You can also request a hard copy certificate to be sent to your postal address for a small printing and posting fee.
All our courses are accredited by the International Council for Online Educational Standards - www.icoes.org (accreditation number ICOES/00763/13/36). Most of our courses will earn you credits through Continuing Professional Development (CPD) / Continuing Education (CE). Check for the CPD logo on the course page.
CPD points are accepted and recognized by employers from both the public and private sectors, and academic institutions across the UK and internationally.
International Open Academy is also an officially approved TQUK (Training Qualifications UK) center, with the TQUK Center Number: C001157. 
TQUK is a national awarding body recognized by the UK Government and regulated by Ofqual (The Office of Qualifications and Examinations Regulation).
For further details, please visit https://internationalopenacademy.com/accreditation