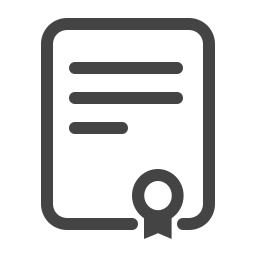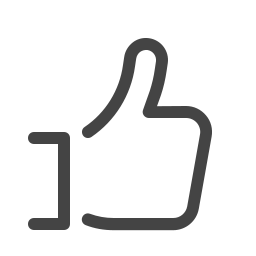 About
About the course
Card magic is the most popular form of magic, and it's easy to see why. It involves a variety of techniques, from sleight-of-hand to basic human psychology, and a great magician can dazzle and delight spectators young and old.
With the help of professional magician Rich Ferguson, you'll learn some tricks that are guaranteed to amaze and impress your audience.
Rich Ferguson has featured on major TV networks across the US and internationally, including NBC's Ellen DeGeneres show. A seasoned and highly respected magician, with a huge social media following, Rich has produced numerous magic DVDs, media content and tutorials, as well as performing his tricks for some of the world's A-list celebrities and corporations.
These are the types of tricks you can do anywhere- all you need is a pack of cards and the skills and techniques you'll learn in this course.
What you will learn
If you've always wanted to learn how to impress surprise and impress friends, family members, and coworkers with card magic, this course is for you. This course will allow you to:
Learn card magic techniques
Perform card magic tricks
Entertain one or more participants
Polish your performance skills
Understand the psychology behind most card magic tricks
Learn sleight-of-hand techniques
Understand equivoque and time misdirection
Gain self-confidence and social skills
Our course includes videos, written lessons, and exams. This gives you a well-rounded introduction to magic- however you like to learn.
Requirements
International Open Academy courses are designed for anyone with an interest in learning. No formal qualifications are required to study with us. Our courses are suitable if you want to learn new skills, start a new career, or if you're already working in a particular industry and wish to upgrade your talents and enhance your resume.
Lessons
Course Breakdown
Module 1: An Introduction To Card Magic
1.1 The History of Card Magic
1.2 The Psychology of Card Magic
1.3 Pick a Card
1.4 The Tenkai Palm
1.5 Fanning the Cards
Module 2: Mastering Basic Card Magic Tricks
2.1 Simple Card Forcing
2.2 The Cutting Force
2.3 The Hindu Shuffle
2.4 Performance Tips and Tricks
Module 3: Learning An Ambitious Card Magic Routine
3.1 Starting the trick
3.2 Jumping the card
3.3 Signing the card
3.4 Learning the tilt
3.5 Using the double-lift
3.6 Executing a snap change
3.7 Switching the cards
3.8 Finishing the trick
Module 4: Professional Card Tricks
4.1 Setting up the Shuffleboard trick
4.2 How to do the Shuffleboard trick
4.3 The False Shuffle
4.4 The Zarrow Shuffle
4.5 How to do the Triumph Trick
Module 5: Bringing It All Together
5.1 The Pharaoh Shuffle
5.2 Sixes and Sevens
5.3 Aces Any Time
5.4 Wrapping up
Career
Who is this course for
This course is for anyone of any age with an interest in magic! It's a perfect first dip into the wonderful work of tricks, a great refresher for magicians out of practice, and a fun experience for anyone with a curious mind!
Career path
This course could be your first step towards a career as a magician! You could also use it to break the ice at corporate events, job functions, or other times where it might be nice to stand out of the crowd. Magic can add a little sparkle to any event – and make you more memorable!
Certification
Certification details
To receive certification, you must:
Complete every page of the course
Score at least 55% on the exam at the end of the course
That's it!
After successfully completing the course, you will immediately receive your PDF course certificate so you can instantly add it to your CV and display your achievement. You can also request a hard copy certificate to be sent to your postal address for a small printing and posting fee.
All our courses are accredited by the International Council for Online Educational Standards - www.icoes.org (accreditation number ICOES/00763/13/36). Most of our courses will earn you credits through Continuing Professional Development (CPD) / Continuing Education (CE). Check for the CPD logo on the course page.
CPD points are accepted and recognized by employers from both the public and private sectors, and academic institutions across the UK and internationally.
International Open Academy is also an officially approved TQUK (Training Qualifications UK) center, with the TQUK Center Number: C001157. 
TQUK is a national awarding body recognized by the UK Government and regulated by Ofqual (The Office of Qualifications and Examinations Regulation).
For further details, please visit https://internationalopenacademy.com/accreditation