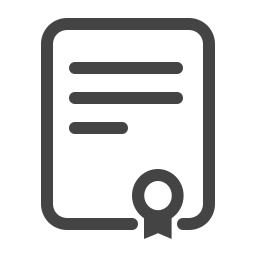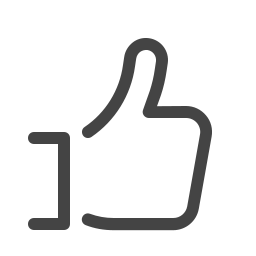 About
About the course
How much time do you think about the products you use around your house? We've all started to pay more attention to what we put inside of our bodies, but what about the chemicals we put inside our homes?
When it's time to clean up around the house it's easy to forget what's behind those brightly colored bottles. Do you really know what's inside your home cleaners? 
Most people don't know how easy, safe, and convenient, all-natural green cleaning can actually be. 
But we're here to change that! 
In this video course, inspirational YouTuber Brittany will motivate you to clean every corner of your home. Natural home cleaning with her is so much fun, everyone wants to join in. Your family will do too ;)
In this natural home cleaning course, you'll discover so many amazing thing as:
Ways to supercharge your cleaning so every surface is germ-free
Secrets of effective disinfecting for every season - especially the sneezy, flu season - and the best products you're not told about (until now!)
How to get into a routine that saves time
The peace of mind that a clutter-free home gives you 
How effective are natural cleaners
How eco-cleaning reduces your use of plastic and save your money
Sign up now for a safer, cleaner home.
What you will learn
In this course you will find the motivation and learn how to:
Clean with confidence knowing you're using natural cleaning products to sanitize and disinfect your home
How to make your own natural cleaners at home
Use 'secret' products to disinfect surfaces to protect everyone in your home
Find your mojo to start cleaning and motivate everyone in the house to join in
Use tips to make every surface sparkle and every corner gleam using natural products that save money
Switch up the way you clean so you save time
Follow recipes to make your own budget-friendly, eco-friendly cleaners
Requirements
International Open Academy courses are designed for anyone with an interest in learning. No formal qualifications are required to study with us. Our courses are suitable if you want to learn new skills, start a new career, or if you're already working in a particular industry and wish to upgrade your talents and enhance your resume.
Lessons
Course Breakdown
Module 1: Getting Started
1.1. Meet Brittany: Natural home cleaner and YouTuber
1.2. How this course will change how you clean your home
1.3. Tricks and tips that will motivate you to clean
1.4. Fun ways to get your whole family involved
1.5 Understanding personal protective equipment (PPE)
Module 2: The Four (plus One) Levels Of Cleaning
2.1. Tidying to save space and free up time
2.2. Sparkling surfaces and clean corners
2.3. Thorough sanitizing for a safe kitchen
2.4. Disinfecting to protect your family against viruses
2.5. Life balance and satisfaction
Module 3: Tips And Tools Of The Trade
3.1. Transformational cleaning methods
3.2. Budgeting your hard-earned money
3.3. Eco cleaning: put your mind at rest
3.4. Choosing the best tools for the best results
Module 4: Get More Efficient And Save Money
4.1. Time vs money: the essential concept
4.2. Win more 'you time' with supercharged schedules
4.3. The power of printable cleaning schedules
4.4. Understanding when to go homemade vs bought
Module 5: The Art Of Disinfecting
5.1. Key secrets of effective disinfecting
5.2. The very best products not everyone knows
5.3. Knowing the important difference between good and bad bacteria
5.4. Seasonal disinfecting: getting it right
5.5. Whole household disinfecting: leaving no stone unturned
Module 6: Ultimate Homemade Cleaning Products
6.1. All-purpose 'everywhere' soap cleaner
6.2. Abrasive baking soda cleaner for sinks, showers, and stoves
6.3. Vinegar cleaner to make your counters 'new again'
6.4. Peroxide cleaner: beating spills and stains
6.5. Bleach cleaner: fast track to disinfecting
Career
Who is this course for
Every single one of us! We could all use motivational tips and tricks that make cleaning fun and less bothersome
Anyone looking for safe ways to have a healthy home that doesn't spread germs and bugs
Anyone who puts off cleaning for too long and then has to do a huge cleaning blitz in one hit
People who want to use natural home remedies to disinfect and clean up
All of us who want to spend less time cleaning and save money
Professional cleaners needing tips on cleaning quickly and super efficiently
Lifestyle bloggers and writers seeking inspiration to motivate their followers
How will it help me
You'll get into a cleaning routine which is quicker and easier than before. You'll have the right tools and natural cleaning products to remove dirt, dust and bacteria from every type of surface. You'll realize just how good it feels to have a clean and healthy home environment (and it smells amazingly fresh too!).
Certification
Certification details
To receive certification, you must:
Complete every page of the course
Score at least 55% on the exams throughout the course
That's it!
After successfully completing the course, you will immediately receive your PDF course certificate so you can instantly add it to your CV and display your achievement. You can also request a hard copy certificate to be sent to your postal address for a small printing and posting fee.
All our courses are accredited by the International Council for Online Educational Standards - www.icoes.org (accreditation number ICOES/00763/13/36). Most of our courses will earn you credits through Continuing Professional Development (CPD) / Continuing Education (CE). Check for the CPD logo on the course page.
CPD points are accepted and recognized by employers from both the public and private sectors, and academic institutions across the UK and internationally.
International Open Academy is also an officially approved TQUK (Training Qualifications UK) center, with the TQUK Center Number: C001157. 
TQUK is a national awarding body recognized by the UK Government and regulated by Ofqual (The Office of Qualifications and Examinations Regulation).
For further details, please visit https://internationalopenacademy.com/accreditation