On Sale
Beauty Party Planner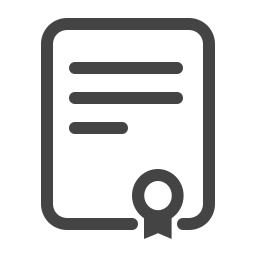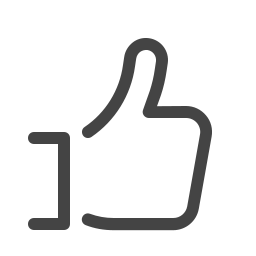 About
About the course
Everyone loves to pamper themselves, and beauty parties are becoming an increasingly popular way for people to celebrate special occasions by pampering themselves. With this increase in popularity, the need for great beauty party planners is increasing as well. Parties can be stressful, and the last thing that someone wants when they are looking to pamper themselves and their friends/family is stress.
Our online Beauty Party Planning course will prepare you for a successful career in beauty party planning, and we will give you the opportunity to prepare on your own schedule. Our course material is available anywhere you have an Internet connection, so you can work on your new career whenever and wherever you like. There are no classrooms, and no meeting times, so the pace at which you work is entirely under your control. Enroll today, and get started on a new career that is rewarding and will make you happy to go to work.
What you will learn
Regardless of whether you are looking to start your first career or switch to a new career, our online course material will give you everything you need to become a great Beauty Party Planner. Our online Beauty Party Planning course will give you a strong background in:
Understanding what a beauty party is
How to pamper your guests
Different types of beauty parties
How to run a successful beauty party planning business
Requirements
International Open Academy courses are designed for anyone with an interest in learning. No formal qualifications are required to study with us. Our courses are suitable if you want to learn new skills, start a new career, or if you're already working in a particular industry and wish to upgrade your talents and enhance your resume.
Lessons
Course Breakdown
Module 1 : Introduction Into Beauty Parties
1.1 What is a Beauty Party?
1.2 Types of Beauty Parties
1.3 Understanding the Beauty Party Client Base
1.4 Spa vs. DIY
Module 2 : How To Plan A Beauty Party
2.1 Communicating with the Client
2.2 Offering Different Options and Recommendations
2.3 Working Within a Budget
2.4 Figuring out a Budget and Keeping to it
Module 3 : Pampering The Guests
3.1 Making the Experience Simple and Relaxing
3.2 Give the Client Something Memorable
3.3 Adding the Extra Touch
3.4 Working with Spas and Vendors
Module 4 : Building Your Beauty Party Business
4.1 Developing Your Beauty Party Brand
4.2 Marketing and Advertising Effectively
4.3 Building Your Beauty Party Reputation
4.4 Making the Business Your Own
Career
Who is this course for
With this increase in popularity, the need for great beauty party planners is increasing as well. If you are:
Fun-loving and creative
Ready to help clients relax
Helpful and friendly
Organized and detail-oriented
Going to give clients an amazing and stress-free experience
Then it may be time to seek out a new career in beauty part planning. 
Career path
After you complete this course, you could:
Start your own business planning and throwing Beauty Parties 
Throw parties for yourself, your friends, and family
Increase your party and event planning skills 
Certification
Certification details
To receive certification, you must:
Complete every page of the course
Score at least 55% on the exam at the end of the course
That's it!
After successfully completing the course, you will immediately receive your PDF course certificate so you can instantly add it to your CV and display your achievement. You can also request a hard copy certificate to be sent to your postal address for a small printing and posting fee.
All our courses are accredited by the International Council for Online Educational Standards - www.icoes.org (accreditation number ICOES/00763/13/36). Most of our courses will earn you credits through Continuing Professional Development (CPD) / Continuing Education (CE). Check for the CPD logo on the course page.
CPD points are accepted and recognized by employers from both the public and private sectors, and academic institutions across the UK and internationally.
International Open Academy is also an officially approved TQUK (Training Qualifications UK) center, with the TQUK Center Number: C001157. 
TQUK is a national awarding body recognized by the UK Government and regulated by Ofqual (The Office of Qualifications and Examinations Regulation).
For further details, please visit https://internationalopenacademy.com/accreditation