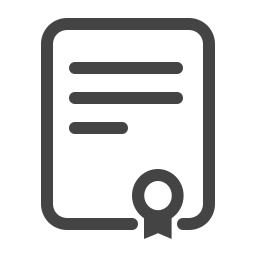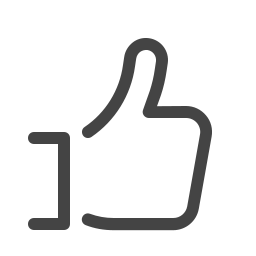 About
About the course
Knowing how to successfully run a bar is your passport to finding employment anywhere in the world.
Let's face it, many people look for bar work because:
It's a fun and flexible way to make money
You get to meet new people all the time
The tips can easily double your pay (good going when you consider the average bartender salary in the US is $20,212)
Anything can - and will - happen when you're dealing with the public everyday
It's a world away from a 9-5 desk job (yawn!)
Maybe you're considering bartending to help with your college education but you don't even know where to start and have no experience? With this course you'll learn how to get any bar job and you'll get a certification at the end.
There's always a demand for good bartenders. But there's a lot of competition too.
That's why you've got to be smart to make sure you find work in the hottest venues and coolest bars anywhere you choose.
Having an internationally-recognized certificate in your pocket will open doors for you.
Learn how to serve barista coffees that tempt people through the door. Captivate your audience with your slick and confident cocktail making. Know how to put a smile on your customers' faces.
You'll earn great tips by knowing how to run a bar smoothly. And ensure you get the best jobs in the most popular bars, clubs, hotels and stadiums. With your bartending knowledge, you'll be far too good for those dead-end jobs in dingy bars where nobody knows your name.
Whether you're looking for a career as a bartender or part-time work to earn extra money, our online bartending course gives you the skills you need to nail the interview and be employed.
Uncork our flexible online course, and get ready to be shaken and stirred into an exciting new world.
What you will learn
During this course, you'll get the answers to all the important questions like:
What water to coffee ratios do I use for different coffees?
What's the perfect temperature for brewing?
What grind settings do I use and when?
How can I make sure it's a superb cup of coffee and not just average?
How do the different whiskeys differ?
What shaking techniques suit which cocktails?
How can I master free pouring and get quantities right?
Why is tequila different from other alcohols?
How do I look after the beers and manage the cellar?
What do I need to know about serving alcohol responsibly?
How do I set up my bar properly?
Requirements
International Open Academy courses are designed for anyone with an interest in learning. No formal qualifications are required to study with us. Our courses are suitable if you want to learn new skills, start a new career, or if you're already working in a particular industry and wish to upgrade your talents and enhance your resume.
Lessons
Course Breakdown
Module 1: Before You Start – Tools And Setup
1.1. Bartending tools
1.2. Setting up the bar
1.3. Essential bar supplies
Module 2: Setting The Stage For Stylish Bartending
2.1. Storing and serving
2.2. Hygiene and safety
2.3. Garnishes and mixers
2.4. Style and presentation tips
Module 3: Mixology And Pouring
3.1. Bartender terminology
3.2. The three basic methods of mixology
3.3. Other mixology methods
3.4. Pouring techniques and free pouring
Module 4: Responsibility And Flair
4.1. Cash register
4.2. Customer service
4.3. Responsible serving of alcohol
4.4. Flair bartending
Module 5: Know Your Drinks – Liquors, Liqueurs, Whiskeys, And Brandies
5.1. Liquors
5.2. Liqueurs
5.3. Whiskey: history and how it's made
5.4. Types of whiskey
5.5. Brandy, cognac, and armagnac
Module 6: Know Your Drinks – Wine, Beer, Tequila, And More
6.1. Vodka, gin, and rum
6.2. Tequila and mescal
6.3. Wine, port, sherry, and vermouth
6.4. Beer: keg and cellar management
Module 7: Know Your Drinks – Creams, Sours, Martinis, And More
7.1. Aperitifs
7.2. Two-liquor drinks
7.3. Cream drinks
7.4. Sour drinks
7.5. Martinis and manhattans
Module 8: Know Your Drinks – Hot, Exotic, Highball, And More
8.1. Highball and juice
8.2. Exotic drinks
8.3. Hot drinks
8.4. Shooters
8.5. Cocktail recipes
Module 9: Origin And Cultivation Of Coffee
9.1. A look at the coffee bean and its journey to our cups
9.2. Coffee varieties, cultivars, and hybrids
9.3. How coffee is harvested and processed
9.4. Roasting techniques
9.5. What happens to taste and quality through processing?
Module 10: Preparing To Brew
10.1. Introduction to brewing methods
10.2. Tasting tips
10.3. How to prepare your coffee machine
10.4. Setting your grinder
10.5. How temperature and humidity affect coffee grinding
10.6. Filling the portafilter and tamping the grinds
Module 11: Grinding And Espresso
11.1. A close look at the grinder
11.2. Cleaning your coffee machine
11.3. Storing coffee and why it matters
11.4. Single bean or blended
11.5. Espresso trends and shots
11.6. Espresso brew ratios
Module 12: Cream It Up
12.1. Does your cream measure up?
12.2. The science of milk and how it changes coffee
12.3. Steaming, frothing, and giving texture to milk
12.4. Choosing your jug and pouring freely
12.5. Being creative with latte art
12.6. Coffee menu: Americano, macchiato, cappuccino, mocha, and more
Career
Who is this course for
Existing bartenders who want to broaden their knowledge and serve their customers better
If you're looking for a bar job, this certificate course will prove to potential employers that you're keen to learn
Students looking for fun ways to fund their studies or earn extra money
Jobbing actors who want employment between roles
Anyone looking for seasonal work at festivals, sporting events or working abroad
People working in event management or hospitality who want to broaden their knowledge of the industry
Event organizers who want to be confident that their bar is run properly
Anyone thinking about owning a bar or nightclub
Anyone eager to travel anywhere in the world. With this universal training in the back pocket, you can explore anywhere your heart desires and work as you go
People looking to move up the ladder in their current employment by impressing management with your newfound knowledge
How will it help me
With your newfound bartending knowledge, you'll:
Look and feel confident because you understand your role as a bartender
Be able to communicate with customers with your barista, cocktail and liquor knowhow
Have an accredited certificate course to put on your resume and show to employers
Be able to accurately and confidently answer your interview questions to nail the best jobs
Career path
Whether you're looking for your first bar job or promotion in the bar industry, this course will give you the knowledge to succeed
You'll have the barista skills to work in any coffee shop or hotel
Students looking for part-time work or holiday jobs will get ahead of the competition with this accredited certificate course
Become a more polished bartender and barista (and earn more tips from grateful customers!)
Certification
Certification details
To receive certification, you must:
Complete every page of the course
Score at least 55% on the exam at the end of the course
That's it!
After successfully completing the course, you will immediately receive your PDF course certificate so you can instantly add it to your CV and display your achievement. You can also request a hard copy certificate to be sent to your postal address for a small printing and posting fee.
All our courses are accredited by the International Council for Online Educational Standards - www.icoes.org (accreditation number ICOES/00763/13/36). Most of our courses will earn you credits through Continuing Professional Development (CPD) / Continuing Education (CE). Check for the CPD logo on the course page.
CPD points are accepted and recognized by employers from both the public and private sectors, and academic institutions across the UK and internationally.
International Open Academy is also an officially approved TQUK (Training Qualifications UK) center, with the TQUK Center Number: C001157. 
TQUK is a national awarding body recognized by the UK Government and regulated by Ofqual (The Office of Qualifications and Examinations Regulation).
For further details, please visit https://internationalopenacademy.com/accreditation