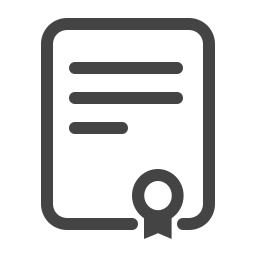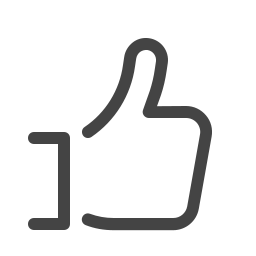 About
About the course
Do you ever catch yourself falling into the same patterns over and over again whether it be in relationships, in business, or in your emotions? And do these repetitive patterns hold you back and prevent you from achieving a goal or living a life that you truly desire? Are you sick and tired of feeling this way, but not sure how to overcome these patterns and feel as though you're unable to change? If you answered yes to any of these questions, then this course is for you!
Neuro Linguistic Programming (NLP) has helped millions of people around the world change their lives and realize their true potential and now you too, can be on your way to greater happiness and well-being.
So what exactly is Neuro Linguistic Programming? NLP essentially means to learn the language of your mind and this course is like a user's manual for your brain.
Have you ever tried to communicate with someone who didn't speak your language and couldn't understand you? This is the kind of relationship that most of us have with our own unconscious mind. And if we're not able to properly communicate what we desire, we'll continuously fall short of those things we truly want from happy relationships, more money, or a healthier diet. Your unconscious mind only does things because it thinks that's what you want. For example, do you get frustrated that you get nervous during presentations or get distracted easily by social media? That is your unconscious mind thinking you want those things and not understanding what you actually want out of life.
NLP is an attitude and a methodology, it's a set of tools and techniques to carry with you for the rest of your life to help you free yourself from negative thoughts, achieve your goals and live the life you truly desire.
From this course you'll learn how to solve your problems, unleash your true potential, communicate with your brain more effectively and understand and overcome your fears so you can unlock new possibilities and transform your life!
What you will learn
This course will teach you:
the benefits of NLP
how NLP works
the pillars of NLP
how to manage your mind
memory creation
the four-point formula for success
how to keep track of goals
how to use senses to improve communication
meta-program basics
how to apply NLP to your everyday life
what the NLP anchors are
the 10 applications of NLP
Requirements
International Open Academy courses are designed for anyone with an interest in learning. No formal qualifications are required to study with us. Our courses are suitable if you want to learn new skills, start a new career, or if you're already working in a particular industry and wish to upgrade your talents and enhance your resume.
Lessons
Course Breakdown
Module 1: An Introduction To Neuro-linguistic Programming
1.1 What is Neuro-Linguistic Programming and What Is It Used For?
1.2 The Components of Neuro-Linguistic Programming
1.3 The Four Pillars of Neuro-Linguistic Programming
1.4 Applications of Neuro-Linguistic Programming
Module 2: Key Concepts In Neuro-linguistic Programming
2.1 The 13 Presuppositions
2.2 Conscious and Unconscious Mind
2.3 Ecology –Internal Ecology and External Ecology
Module 3: Managing Your Mind
3.1 What outcome do you want?
3.2 Beliefs
3.3 Neurological Levels
3.4 Neurological Levels Language and Alignment
Module 4: Working With Emotions
4.1 Emotional states and your baseline state
4.2 Working with association and disassociation
4.3 Becoming aware of your emotional anchors
4.4 Breaking states and pattern interrupting
4.5 Working with your anchors
Module 5: Working With Submodalities
5.1 What are submodalities?
5.2 'The swish'
5.3 Working with phobias
5.4 Learning from previous experiences
Module 6: Nlp Strategies
6.1 What are NLP Strategies?
6.2 TOTE
6.3 Designing a strategy
6.4 Installing a strategy
6.5 Modelling
Career
Who is this course for
This course is for anyone who:
finds themselves repeating the same emotional or behavioral patters
feels stuck in their everyday life
feels as though something is holding them back from living their true potential and reaching their goals
wants to overcome fear, depression, procrastination and phobias
wants to learn how to communicate more effectively with their brain
want to learn how to communicate better with people
want to understand the decision making process and other behavior strategies of your mind
wants to live a happier life
achieve all their goals and reach their true potential
How will it help me
Neuro-Linguistic Programming can help you:
choose your mental, emotional and physical states at any time
communicate more effectively with anyone you meet and even yourself
remove limiting beliefs
access powerful internal resources
get the results you want
lead the life you want and deserve
change, adopt or eliminate behaviors as you desire
reduce stress, increase energy, and improve your overall health
Career path
Your NLP training can aid and inspire you to become:
A business coach, life coach or wellness coach
A motivational speaker
A more effective manager or trainer in any field or discipline
More successful in any career with your ability to communicate effectively
More confident to change careers or become an entrepreneur using NLP techniques to enable you to succeed
Certification
Certification details
To receive certification, you must:
Complete every page of the course
Score at least 55% on the exam at the end of the course
That's it!
After successfully completing the course, you will immediately receive your PDF course certificate so you can instantly add it to your CV and display your achievement. You can also request a hard copy certificate to be sent to your postal address for a small printing and posting fee.
All our courses are accredited by the International Council for Online Educational Standards - www.icoes.org (accreditation number ICOES/00763/13/36). Most of our courses will earn you credits through Continuing Professional Development (CPD) / Continuing Education (CE). Check for the CPD logo on the course page.
CPD points are accepted and recognized by employers from both the public and private sectors, and academic institutions across the UK and internationally.
International Open Academy is also an officially approved TQUK (Training Qualifications UK) center, with the TQUK Center Number: C001157. 
TQUK is a national awarding body recognized by the UK Government and regulated by Ofqual (The Office of Qualifications and Examinations Regulation).
For further details, please visit https://internationalopenacademy.com/accreditation