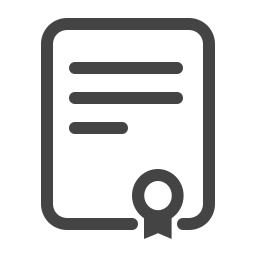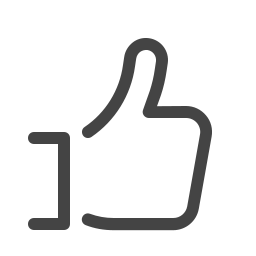 About
About the course
Are you curious about Forensic Science and how it is used to solve crimes?
Many crimes are solved by a "smoking gun" such as an eyewitness or being caught in the act. Other crimes are more complex to solve and require forensic evidence to identify and prove the perpetrator's guilt.
Forensic Science has become the modern "smoking gun" to help solve many of these cases. Perhaps you've been watching too many CSI shows on TV and you've been wondering if all their techniques are real? Maybe you are interested to know how basic principles of science can be used in crime investigation, are considering a career as a forensic scientist, or need to know more to advance your current field, such as criminology, forensic psychology, criminal law, or crime-writing?
If your answer "yes" to any of these questions, our online Forensic Science course is uniquely designed for individuals like you, who:
Have an interest in science
Have a passion for solving crimes and justice
Enjoy obtaining new knowledge
Want a better understanding of criminal investigations and court cases
Are considering a new career or want to enhance your current career
Would like to have an impressive addition to your resume
What you will learn
Throughout our online curriculum you will learn the basics of the forensic sciences, from principles to analytical techniques that are used to build information useful in solving crimes. The contributions in the criminal justice system are unmeasurable. For instance, DNA evidence has been the reason that more than 300 prisoners, many on death row, have been exonerated, some after decades in prison. In this course you will learn how:
Forensic science developed and its roles in police work and solving crimes
Evidence such as blood and fingerprints can be analyzed and used as evidence
To determine how long someone has been dead, even for a very long time
Powerful DNA evidence is to catch a criminal
Forensic scientists apply their expertise in court
Forensic scientists work in different roles and settings
With this course, you will gain a good understanding of what Forensic Science is, the basic principles that are applied, and the different techniques and technologies that are used in the process.
Requirements
International Open Academy courses are designed for anyone with an interest in learning. No formal qualifications are required to study with us.
Our courses are suitable if you want to learn new skills, start a new career, or if you're already working in a particular industry and wish to upgrade your talents and enhance your resume.
Lessons
Course Breakdown
Module 1: Historical Development And Role Of Forensic Sciences
Introduction to forensic sciences and basic principles
Special areas and contributions of the forensic sciences
Development of medico-legal investigation
Forensic pathology and toxicology
Module 2: The Crime Scene
Processing the crime scene
Reconstruction of the crime scene
Legal considerations of the crime scene
Using science to link crimes
The significance of physical evidence
Module 3: Fingerprinting
Fundamental principles of fingerprinting
Classification of fingerprints
Methods of detecting and preserving fingerprints
Digital imaging techniques
Automated Fingerprint Identification Systems (AFIS)
Case study: product tampering and Stella Nickell
Module 4: Dna Analysis
The nature of DNA
Collecting DNA samples
DNA Typing
Analysis of DNA evidence
The Combined DNA Index System (CODIS)
Case study: the exoneration of Earl Washington
Module 5: Toxicology
What is forensic toxicology?
Techniques used in toxicology
The significance of toxicological findings
Toxicology and identification of poisons
Toxicology and identification of drugs
Module 6: Arson And Explosion Investigations
The Chemistry of Fire
Investigating the Fire Scene
Type of Explosions
Collecting and Analyzing Explosives
Case Study: Is Daniel Dougherty Guilty of Arson?
Module 7: Serological Evidence
The Nature of Blood
Stain Patterns of Blood
Forensic analysis of blood, semen, and other bodily fluids
Collection and Analysis of Rape Evidence
Module 8: Firearms
Forensic ballistics
Gunpowder residue
Bullet and cartridge casing comparisons
Striations and tool marks
Gunshot wounds
Case study: family murderer Christopher Vaughn proven guilty
Module 9: Time Of Death Determinations
Stages of decomposition
Body temperature calculations
Stomach contents
Decomposed skeletonized remains
Forensic entomology (insects)
Case study: the murder of Leanne Tiernan
Module 10: The Forensic Scientist As Expert Witness In Court
Preparation for testimony
Testimony and cross-examination
Admissibility of Scientific Evidence
Ethical Considerations
Module 11: Collaboration In Criminal Investigations
Working with detectives
Working with forensic psychologists
Working with the prosecutor or defense
Conducting research
Lecturing and consulting
Career
Who is this course for
Do you want the opportunity to know more, or start a new career, a career that allows you to help solve crimes?
Not only will our online Forensic Science course equip you with a new wealth of knowledge to prepare you for a new career, improve your current job, enhance your resume, or help you understand your favorite crime book or TV show better, but it will also allow you to do all of your studies on your own time, from home.
Whether you need a new challenge, are looking to gain experience in an interesting and exciting field, or simply to know more about it, learning about Forensic Science is a great way to improve your opportunities and personal satisfaction. 
Career path
Upon completion of this course, you could:
Begin a path to a career in law enforcement, in such varied fields as criminology, forensic psychology, or criminal law
Elevate your crime writing to the next level
Start a blog or podcast about crime
Write a new crime-solving TV show
Certification
Certification details
To receive certification, you must:
Complete every page of the course
Score at least 55% on the exam at the end of the course
That's it!
After successfully completing the course, you will immediately receive your PDF course certificate so you can instantly add it to your CV and display your achievement. You can also request a hard copy certificate to be sent to your postal address for a small printing and posting fee.
All our courses are accredited by the International Council for Online Educational Standards - www.icoes.org (accreditation number ICOES/00763/13/36). Most of our courses will earn you credits through Continuing Professional Development (CPD) / Continuing Education (CE). Check for the CPD logo on the course page.
CPD points are accepted and recognized by employers from both the public and private sectors, and academic institutions across the UK and internationally.
International Open Academy is also an officially approved TQUK (Training Qualifications UK) center, with the TQUK Center Number: C001157. 
TQUK is a national awarding body recognized by the UK Government and regulated by Ofqual (The Office of Qualifications and Examinations Regulation).
For further details, please visit https://internationalopenacademy.com/accreditation