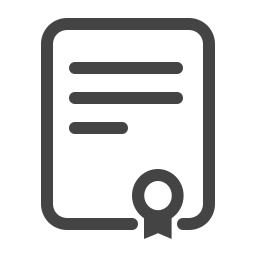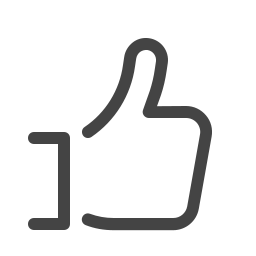 About
About the course
Do you have what it takes to understand the mind? Take a deep dive into the world of Criminal Psychology to learn more - and see if this is the career for you!
What causes a person to commit crimes? Will you be the person to definitively answer the age-old question? The criminal mind is a fascinating thing, and among the professionals tasked with exploring that mind are criminal psychologists. 
In this course, we explore what it takes to be a criminal psychologist, looking at education, career options, and exploring criminal theory. Interesting, challenging, and with an average salary of $63,000, is criminal psychology the career for you?
You'll get an up-close look at the job and the people that a criminal psychologist interacts with, from colleagues to cops to the criminals themselves. 
This course takes you through the many types of crime, the motivations that drive some criminals and leaves you with a more full understanding of the ways in which a person might think and act. For anyone interested in the mind, this course will enlighten and allow you to understand other people - and yourself - a little bit better. 
What you will learn
You'll learn about the background and education that a criminal psychologist must have. We'll discuss critical thinking, impartiality, professionalism and how one should conduct themselves as a psychologist. We'll cover bias and how to avoid it, as well as discussing cultural differences and the ways you can make sure that you are culturally competent. 
We'll take an indepth look into many different types of crimes, from sex crimes to murder, and discuss different theories of crimes. We'll explain it all and leave you with the tools and abilities to carefully consider theories, look at evidence, and come to an informed conclusion. 
You will leave this course with improved critical thinking skills and a better understanding of science, justice, and pyschology.
Requirements
International Open Academy courses are designed for anyone with an interest in learning. No formal qualifications are required to study with us. Our courses are suitable if you want to learn new skills, start a new career, or if you're already working in a particular industry and wish to upgrade your talents and enhance your resume.
Lessons
Course Breakdown
Module 1: Introduction
1.1 What is criminal psychology?
1.2 What is the role of a criminal psychologist?
1.3 What education is required to become a criminal psychologist?
1.4 Personal characteristics of a criminal psychologist
1.5 Career pathways in the field of criminal psychology
Module 2: Origins Of Criminal Behavior
2.1 Defining crime
2.2 Traditional theories of crime
2.3 Biological theories of criminal behavior
2.4 Sociological theories of criminal behavior
2.5 Developmental theories of criminal behavior
2.6 Psychological theories of criminal behavior
Module 3: Human Aggression And Violence
3.1 Defining aggression
3.2 Types of aggression
3.3 Biological model of aggression
3.4 Social learning model of aggression
3.5 Cognitive model of aggression
3.6 Integrated theory of crime
Module 4: Crime And Mental Illness
4.1 Defining mental illness
4.2 Causality and criminal responsibility
4.3 Anxiety and mood disorders
4.4 Schizophrenia and psychotic disorders
4.5 Personality disorders
4.6 Substance abuse and crime
Module 5: Criminal Acts
5.1 Types of crime
5.2 Aggravated assault
5.3 Homicide and manslaughter
5.4 Serial homicide
5.5 Family and domestic violence
5.6 Hate crimes
Module 6: Sex Crimes
6.1 Sexual harassment
6.2 Rape and sexual assault
6.3 Characteristics of sexual offenders
6.4 Sexual offences against children
Module 7: Other Crimes
7.1 Childhood abuse
7.2 Juvenile crime
7.3 Burglary, home invasions and theft
7.4 Cybercrime
7.5 Terrorism
Career
Who is this course for
This course is ideal for anyone who is interested in a career in criminal psychology, and is a great resource to see if that career is right for them. From education to the reality of the job, you will see what it's really like and better be able to judge if it's the right career for you. 
Of course, this course isn't just for those thinking about a career! If you're a true crime buff, a lover of cop shows, a maven of mysteries - this course is for you too! An intriguing and interesting insight into another aspect of the criminal justice system, and the minds of criminals, this course is perfect for anyone who enjoys learning. 
Career path
This course could set you on the path to becoming a certified criminal psychologist, or perhaps you'll learn that you'd rather explore other areas of psychology, crimial justice, or law! With the valuable insights this course will give you, you'll be able to better understand these careers and know if they are right for you. 
No matter what career path you are on, continuing to learn and expand your mind - as well as learning critical thinking tehcniques - will serve you well and help you progress! 
Certification
Certification details
To receive certification, you must:
Complete every page of the course
Score at least 55% on the exam at the end of the course
That's it!
After successfully completing the course, you will immediately receive your PDF course certificate so you can instantly add it to your CV and display your achievement. You can also request a hard copy certificate to be sent to your postal address for a small printing and posting fee.
All our courses are accredited by the International Council for Online Educational Standards - www.icoes.org (accreditation number ICOES/00763/13/36). Most of our courses will earn you credits through Continuing Professional Development (CPD) / Continuing Education (CE). Check for the CPD logo on the course page.
CPD points are accepted and recognized by employers from both the public and private sectors, and academic institutions across the UK and internationally.
International Open Academy is also an officially approved TQUK (Training Qualifications UK) center, with the TQUK Center Number: C001157. 
TQUK is a national awarding body recognized by the UK Government and regulated by Ofqual (The Office of Qualifications and Examinations Regulation).
For further details, please visit https://internationalopenacademy.com/accreditation