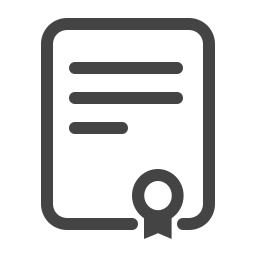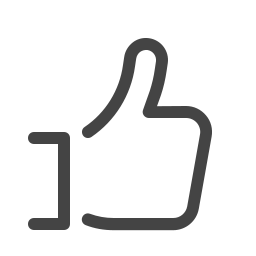 About
About the course
Do you want to teach English, either at home, online, or abroad, but you're not sure where to start? Our TEFL Certification course is fully accredited, internationally recognized, and will give you the tools you need to be successful as a teacher of English as a Foreign Language!
TEFL means Teaching English as a Foreign Language. TEFL/TESOL or TESL (Teaching English to Speakers of Foreign/Second or Other Languages) are terms that refer to certificates and programs dealing with English language teaching, and they are all equal qualifications, even though different countries will use different terms.
With a TEFL certificate, you show the schools that you're applying to that you know how to teach - from lesson planning and classroom management to theory and pedagogical techniques.
Throughout the course, you will get the opportunity to submit lesson plans to experienced TEFL/TESOL teachers, gaining valuable feedback from experts who have been teaching abroad for years!
You can get your 120 hour TEFL certificate online through IOA, at your own pace, in the comfort of your own home!
Start your accredited TEFL certification online now - your first step to being an English teacher. Where will you go from there? You decide!
Disclaimer:  The content of our 120hour TESOL certificate course and our 120hour TEFL certificate course is the same. TESOL (which stands for Teaching English to Speakers of Other Languages) is primarily used in North America, while TEFL (which stands for Teaching English as a Foreign Language) is used more in Europe and Australia. However, both courses are intended for the same purpose.
What you will learn
In this course, we'll take you through learning modules that will prepare you for your new adventure. You'll learn:
How to motivate students who are new to the English language.
How to use a student's primary language to teach them a new language.
The basics of linguistics, which will help bridge the gap between the students' primary language and English.
All the reading, writing, speaking, and listening skills you will need to impart in your students.
Basic pedagogical techniques
Classroom management strategies
How to get hired abroad
Requirements
International Open Academy courses are designed for anyone with an interest in learning. No formal qualifications are required to study with us. Our courses are suitable if you want to learn new skills, start a new career, or if you're already working in a particular industry and wish to upgrade your talents and enhance your resume.
Lessons
Course Breakdown
Module 1: Teaching And Learning
Motivation
Understanding cultural backgrounds
The importance of first language
Getting started
Module 2: Linguistics
Phonology
Lexicology
Morphology
Syntax
Phonetics
Semantics
Module 3: Reading
Developing reading skills
Auditory and visual discrimination
Forming associations
Decoding
Reading for purpose
Module 4: Writing
Sentence structure
Grammar
Creating new knowledge
Informative and explanatory writing
Persuasive writing
Module 5: Speaking
Sounding out words
Reading out loud
Responding to questions
Presenting new ideas
Module 6: Listening
Decoding sounds
Repeating what you hear or transcribing
Paraphrasing what you hear
Conversational English
Using what you hear to present new ideas
Module 7: Pedagogy
Understanding motivation
Exposition
Know where you're going
Constructive criticism
Modelling
Module 8: Lesson Planning
Standards and objectives
Following a curriculum
Varying instruction
Teaching strategies
Meaningful assessments
Module 9: Classroom Management
Setting expectations
Respect
Accountability
Choosing your battles
Unique strategies
Module 10: Getting A Tefl Job
What do you need?
Building a resume
Possible destinations
Interview techniques: What are they looking for?
Preparing to join a different culture
Career
Who is this course for
International Open Academy TESOL/TEFL course is perfect for you if you:
are fluent in English and have an interest in teaching
don't have any formal qualifications or previous experience (you don't need them to study with us)
Our course will enable you to:
learn new skills
start a new career
enhance your resume
or upgrade your talents if you're looking for a promotion or raise
Career path
After completing this course, you could:
Get a job at an English academy anywhere in the world
Work as an Au Pair, nanny, or childminder
Teach private one-on-one lessons
Teach English online
Gain a better understanding of English and the teaching of language, to improve your own language studies
Certification
Certification details
To receive certification, you must:
Complete every page of the course
Score at least 55% on the exam at the end of the course
That's it!
After successfully completing the course, you will immediately receive your PDF course certificate so you can instantly add it to your CV and display your achievement. You can also request a hard copy certificate to be sent to your postal address for a small printing and posting fee.
All our courses are accredited by the International Council for Online Educational Standards - www.icoes.org (accreditation number ICOES/00763/13/36). Most of our courses will earn you credits through Continuing Professional Development (CPD) / Continuing Education (CE). Check for the CPD logo on the course page.
CPD points are accepted and recognized by employers from both the public and private sectors, and academic institutions across the UK and internationally.
International Open Academy is also an officially approved TQUK (Training Qualifications UK) center, with the TQUK Center Number: C001157. 
TQUK is a national awarding body recognized by the UK Government and regulated by Ofqual (The Office of Qualifications and Examinations Regulation).
For further details, please visit https://internationalopenacademy.com/IOA-accreditation
The 120 Hour TEFL certificate course is a TQUK endorsed course.