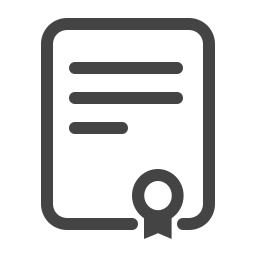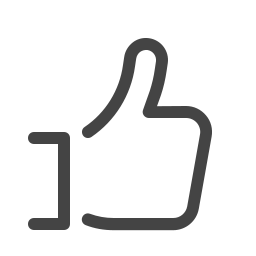 About
About the course
Be a 21st century artist using an app for your iPad or tablet. No paper. No paint. No waste. No mess. No waiting for paint to dry.
How do you decide which painting app to choose? How do you use it? Where do you find out what each tool does?
Before picking a painting app, take this online course. We've tried and tested various apps to give you the lowdown. We've also used every tool to give you instructions on what each icon stands for and what you can do with it.
You'll see the advantages of painting apps over traditional painting on paper.  
The course also has 4 step-by-step landscape paintings for you to create. And then tells you how to share your artistic creations with family, friends and the world on social media.
By the end of the course, you'll have hands-on experience of everything you need to paint a beautiful scene with your tablet.  
See the many things you can easily create as a digital artist.
What you will learn
 Everything you need to be a digital painter using your iPad or tablet, such as:
Pros and cons of different drawing and painting apps 

Getting started - how to create a new canvas, use your finger or stylus to draw and make different brush strokes, mix colors and the importance of creating layers on your canvas

Painting the 4 landscapes included in the course

How to use your mobile photos as a basis for your paint

How to share or download your paintings or sketches on to your phone
Requirements
International Open Academy courses are designed for anyone with an interest in learning. No formal qualifications are required to study with us. Our courses are suitable if you want to learn new skills, start a new career, or if you're already working in a particular industry and wish to upgrade your talents and enhance your resume.
Lessons
Course Breakdown
Module 01 : Introduction
1.1 Author introduction
1.2 Materials
Module 02 : Essential Techniques For Painting On Your Ipad
2.1 Setting up
2.2 Gestures
2.3 Nagigating the canvas
2.4 Creating your brushes
2.5 My brushes
2.6 Colour basics
Module 3: Getting Started
3.1 Exercise 1: Simple sky
3.2 Exercise 2: Landscape with cloudy sky
3.3 Exercise 3: Landscape with sunset
3.4 Using the stylus
Module 4: Landscape Essentials
4.1 Winter trees
4.2 Summer trees
4.3 Figures
4.4 Buildings
Module 5: How To Do Layers
5.1 Layer order
5.2 The layers palette
5.3 Transforming
Module 6: Using Your Tablet
6.1 Using the camera
6.2 Composition
6.3 Sketching with your tablet
6.4 Using photographs
Module 7: Fun Painting Projects
7.1 Introduction to projects
7.2 View over the hills
7.3 Moonlight night
7.4 On a winter day
7.5 Autumn wood
7.6 What's next?
7.7 Making it real
Career
Who is this course for
Anyone who wants to learn to draw without needing a sketch book, box of paints or an easel

Artists or designers who want to be able to draw or sketch anywhere - all you need is your tablet and your inquiring mind

People who love trying new apps and want to tune in to their artistic side

Anyone with a phone who wants to pass the time doing something more creative than playing games 

People who love social media can share their pictures on Facebook, Pinterest or Instagram
How will it help me
You don't need to spend time deciding which drawing or painting app to download and then finding out how it works. This course has done the groundwork for you. Whatever mobile you have - Android, iOS or Windows - once you know how one app works, you'll find others work in very similar ways. Spend more time painting and less time finding out what your app can do.
Certification
Certification details
To receive certification, you must:
Complete every page of the course
Score at least 55% on the exams throughout the course
That's it!
After successfully completing the course, you will immediately receive your PDF course certificate so you can instantly add it to your CV and display your achievement. You can also request a hard copy certificate to be sent to your postal address for a small printing and posting fee.
All our courses are accredited by the International Council for Online Educational Standards - www.icoes.org (accreditation number ICOES/00763/13/36). Most of our courses will earn you credits through Continuing Professional Development (CPD) / Continuing Education (CE). Check for the CPD logo on the course page.
CPD points are accepted and recognized by employers from both the public and private sectors, and academic institutions across the UK and internationally.
International Open Academy is also an officially approved TQUK (Training Qualifications UK) center, with the TQUK Center Number: C001157. 
TQUK is a national awarding body recognized by the UK Government and regulated by Ofqual (The Office of Qualifications and Examinations Regulation).
For further details, please visit https://internationalopenacademy.com/accreditation