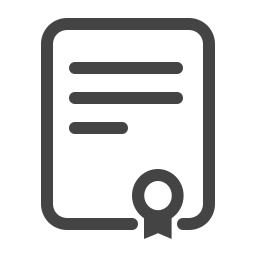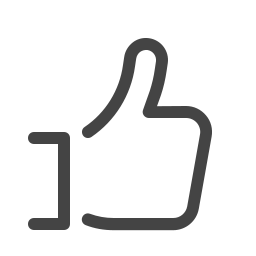 About
About the course
How do you turn a ball of wool into a cute animal, funny face, work of art? By knowing how to needle felt.
Needle felting is the no sewing, no mess craft of sculpting with wool. It's fun, relaxing and amazingly addictive. Just roll a bundle of wool real tight to squeeze all the air out of it. Then stab the fibers with a felting needle and create your shapes.
Follow the steps in our clear, easy-to-follow course to learn the magical art of needle felting. Avoid making rookie mistakes as we show you the right tools and materials you need. 
You'll find 12 projects to create your own cute animals and characters. All you need to decide is which one to pick first. Be amazed as you transform a loose woolly mass into a playful dog, moon-gazing hare and funny faces. 
Build up your skills as you work your way through this needle felting course. Once you've learnt the techniques, you'll be able to create your own original designs.
Join the woolly world of needle felting and start sculpting now.
What you will learn
How to sculpt balls of wool into cute animals, characters, and magical landscapes

Know which tools to use, how to use them and which yarn is suitable for needle felting

How to blend wool to create the exact color you want

12 incredible projects to undertake to enable you to improve your needle felting skills
Requirements
International Open Academy courses are designed for anyone with an interest in learning. No formal qualifications are required to study with us. Our courses are suitable if you want to learn new skills, start a new career, or if you're already working in a particular industry and wish to upgrade your talents and enhance your resume.
Lessons
Course Breakdown
Module 1: Introduction
1.1 Introduction to needle felting
1.2 What is needle felting?
1.3 What you need
Module 2: Basic Techniques
2.1 Getting started
2.2 Shaping up
2.3 Making your own 3-D shapes
2.4 Top tips for successful 3-D needle felting
2.5 Help! What do I do if … ?
2.6 Joining 3-D shapes
2.7 Jointing
2.8 Thinking big
2.9 Making a flat shape
2.10 Features
Module 3: Fun And Easy Needle Felting Projects
3.1 Projects introduction
3.2 Heart bunting
3.3 Polly bunny
3.4 Small world pincushion
3.5 Moon gazing hare
Module 4: Adorable Needle Felted Forest Creatures
4.1 Little robbin
4.2 Amanda panda
4.3 Roving rabbit
4.4 Forest mouse
Module 5: Deceptively Simple Needle Felting Projects
5.1 Felt a face
5.2 Shabby sheep
5.3 Playful dog
5.4 Crafty fox
Career
Who is this course for
Everyone. Create something artistic and unique from a bundle of wool  

Anyone looking for a relaxing, creative hobby  

Anyone who wants to make extra income by selling beautiful handmade gifts

Artists and designers can make works of art using a felting needle and wool

People who love zero waste - turn old wool into sculptures
How will it help me
Who would have thought you could create so many beautiful and amusing things from a ball of wool? As a needle felter, you will see wool in a whole new light as you transform the yarn into so many different things.
Certification
Certification details
After successfully completing the course, you will immediately receive your PDF course certificate so you can instantly add it to your CV and display your achievement. You can also request a hard copy certificate to be sent to your postal address for a small printing and posting fee. 

All our courses are accredited by the International Council for Online Educational Standards - www.icoes.org (accreditation number ICOES/00763/13/36). They will also earn you credits through Continuing Professional Development (CPD) / Continuing Education (CE).