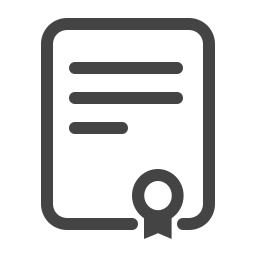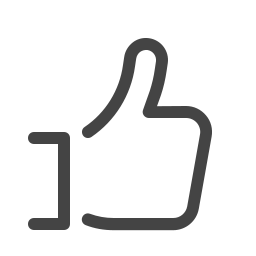 About
About the course
Discover the art of soapmaking and learn why 'soapers' have stuck to using simple, natural ingredients for thousands of years.

Using simple ingredients found in nature, you'll craft soaps that not only smell great, but feel great on your skin. No more dried out hands from chemicals and additives. 
Even if you've never followed a recipe before, this course makes soapmaking simple with step by step instructions and access to 28 different recipes.

You'll feel like a scientist in your kitchen as you blend essential oils and create your very own fragrances and textures. Once you create your own blend of soap, you'll never want to buy from the store again.

Soap making is more than just a creative outlet, it's a way for the whole family to learn and laugh together. Create lasting memories with your children as you teach them all of the unique ways homemade soap is made.

Create luscious bath soaps, shampoos, kitchen soaps, and even shower soap your spouse will love.
What you will learn
In this Wonderful Soapmaking Masterclass you'll learn how to:

Use natural ingredients and essential oils to craft your very own artisan soap.
Recycle all of your soapmaking ingredients to leave zero trace and no waste.
Master the science behind soapmaking and learn exactly what each ingredient does.
Unlock the healing properties of specific ingredients, and infuse them in your homemade soaps for therapeutic effects.
Requirements
International Open Academy courses are designed for anyone with an interest in learning. No formal qualifications are required to study with us. Our courses are suitable if you want to learn new skills, start a new career, or if you're already working in a particular industry and wish to upgrade your talents and enhance your resume.
Lessons
Course Breakdown
Module 1: Introduction
1.1 The history of soap making
1.2 Basic know-how
1.3 Materials and equipment
1.4 Shapes and sizes
1.5 Basic oils & fats
Module 2: Basics Of Soap Making
2.1 Saponification chart
2.2 Rebatching and recycling
2.3 Choosing a scent
2.4 Textures and fillers
2.5 Colorings
2.6 Troubleshooting guide
Module 3: Easy Soap Making Recipes For Beginners
3.1 Basic soap making
3.2 Fruit soaps
3.3 Floral soaps
3.4 Honey & beeswax soaps
3.5 Herb & spice soaps
Module 4: More Fun Soap Recipes
4.1 Dairy soaps
4.2 Castile soaps
4.3 Glycerine soaps
4.4 Creamy coconut oil soaps
4.5 Antiseptic soaps
Module 5: Exciting Soap Recipes To Try
5.1 Soaps for the man in your life
5.2 Special editions
5.3 Bathtime luxuries
Module 6: Advanced Soap Making
6.1 Hair care
6.2 Special effects
6.3 Packaging soaps
Career
Who is this course for
This course is for anyone who:
Wants to learn how to make wonderfully fragrant soaps, shampoos, and bath fizzies.
Is looking to live more sustainably, and save money on everyday essentials.
Is concerned about harsh chemicals in store bought soap.
Is looking to spend time with their kids while crafting something creative and fun.
Wants to take on a new hobby they can enjoy right from the kitchen.
Certification
Certification details
After successfully completing the course, you will immediately receive your PDF course certificate so you can instantly add it to your CV and display your achievement. You can also request a hard copy certificate to be sent to your postal address for a small printing and posting fee. 

All our courses are accredited by the International Council for Online Educational Standards - www.icoes.org (accreditation number ICOES/00763/13/36). They will also earn you credits through Continuing Professional Development (CPD) / Continuing Education (CE).