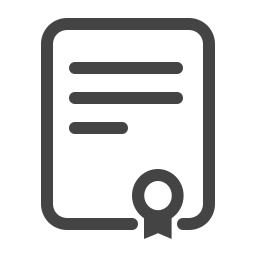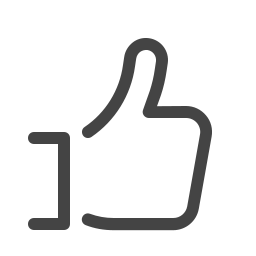 About
About the course
Turn old clothes or scrap material into something modern and new. Make anything from bags to jackets by becoming a quilter and embracing the zero-waste lifestyle.
Join celebs like award-winning actress S. Epatha Merkerson and star singer/actress Marie Osmond who've fallen in love with quilting. 
In this course, you'll get to know how fun and easy it is to get quilting. Even if you've never picked up a sewing needle before, you'll soon get the hang of it. 
Build up your skills and quilting techniques by following the quilting patterns in the course to create clothes, a yoga mat carrier and pretty pillows.
Your head will be spinning with ideas to make your own clothes and home furnishings from scratch. Personalise existing items to make them unique. Freshen and modernize something old, forgotten or drab.
As well as being economical, quilting is a healthy way to pass the time. It's great exercise for your hands as you cut and sew. A superb workout for the brain as you get your measurements right. It's at the heart of mindfulness as you switch off from the fast-paced world and lose yourself in the craft of quilting.
By learning the practical skill of sewing, you can further embrace the sustainable lifestyle by mending, patching or making clothes. 
Get quilting now.
What you will learn
How to make your own yoga mat carrier, pillows and clothes

Follow quilting patterns and templates for the various projects in the course to make clothes, accessories and household items

Build up confidence as you develop your quilting skills and enjoy the satisfaction of making something with your own hands

How to use any material to create something new

Techniques for quilting by hand and machine quilting
Requirements
International Open Academy courses are designed for anyone with an interest in learning. No formal qualifications are required to study with us. Our courses are suitable if you want to learn new skills, start a new career, or if you're already working in a particular industry and wish to upgrade your talents and enhance your resume.
Lessons
Course Breakdown
Module 1: Introduction
1.1 Introduction to the course
1.2 Quilting
1.3 Tools and fabrics
1.4 Assembling a quilt
1.5 Quilt patterns
1.6 Marking patterns
1.7 Hand quilting
1.8 Machine quilting
1.9 Binding a quilt
Module 2: Projects
2.1 Yoga mat carrier
2.2 Baby quilt
2.3 Bordered jacket
Module 3: Types Of Quilting
3.1 Contour quilting
3.2 Project: Contour-quilted clutch bag
3.3 Trapunto quilting
3.4 Project: Trapunto box
3.5 Corded quilting
3.6 Project: Boudoir pillow
3.7 Tied quilting
3.8 Project: Picnic basket cover
Module 4: Practice Makes Perfect Patchwork
4.1 Patchwork and applique
4.2 Templates
4.3 Hand piecing
4.4 Machine piecing
4.5 Project: Baby blocks apron
Module 5: Fun, Colorful Patchwork Patterns
5.1 Patchwork blocks
5.2 Project: Patchwork shopper
5.3 Project: Patchwork pet pillow
5.4 Project: Backed throw
Module 6: Pretty Patchwork Projects
6.1 Log cabin patchwork
6.2 Project: Log cabin album cover
6.3 Yo-yo or puff patchwork
6.4 Project: Yo-yo pillow
Module 7: Advanced Patchwork Techniques
7.1 Rotary cutting
7.2 Seminole patchwork
7.3 Project: Sarong with seminole border
7.4 Project: Crazy patchwork pennants
Module 8: All About Appliques
8.1 Hand applique
8.2 Machine applique
8.3 Project: Appliqued shirt
8.4 Project: Quilted belt
8.5 Project: Appliqued scarf
8.6 Project: Keepsake picture
8.7 Lace and insertion applique
8.8 Project: top with lace motif
Career
Who is this course for
Zero wasters and people trying to live a more sustainable life by giving a second life to old clothes or materials 

Everyone seeking a fun and practical way to embrace the virtues of reusing and recycling

Anyone looking for a hobby which is both practical and creative

People who want to move away from fast fashion and throwaway home furnishings can create something unique
How will it help me
You will never look at scrap material or old clothes in the same way again. Once you learn how to quilt in this course, you'll be able to transform old things into fresh, modern and unique accessories, clothes and things for your home.
Certification
Certification details
After successfully completing the course, you will immediately receive your PDF course certificate so you can instantly add it to your CV and display your achievement. You can also request a hard copy certificate to be sent to your postal address for a small printing and posting fee. 

All our courses are accredited by the International Council for Online Educational Standards - www.icoes.org (accreditation number ICOES/00763/13/36). They will also earn you credits through Continuing Professional Development (CPD) / Continuing Education (CE).