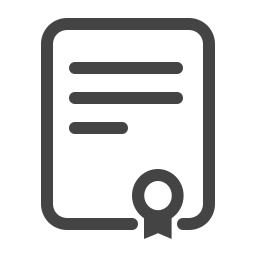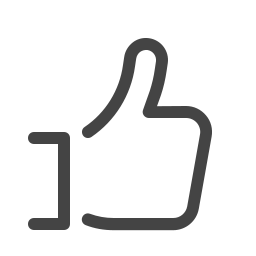 About
About the course
It's all in the details!
Embroidery stitching has been around for decades, but it's making a strong comeback with the desire for more personal and detailed items made by hand. And with new twists on an old craft, this isn't your grandmother's embroidery anymore!
Besides all the creative stitches you will learn and fun projects you can make, embroidery stitching has many other benefits.
It is an inexpensive craft, in fact you may already have most of the equipment needed tucked away in a drawer or cupboard. It is also a very quiet and portable hobby. From most anywhere you are - in a waiting room, on the subway, or at home - you can easily work on one of your projects.
Did you also know that hand sewing has been shown to lower your heart rate and blood pressure? Since it requires both mind and body working together, it's easy to lose yourself in the work and forget about the stresses of your day. Other health benefits include improved coordination and mental acuity.
Like many other craft activities, embroidery sewing increases dopamine in your brain, which will make you feel more positive.
So, c'mon and get happy - learn how to creatively sew, and make others happy with your beautifully made handcrafted gifts.
What you will learn
From this course you'll learn everything from what stitching equipment you need to detailed embroidery stitches and various techniques.
During this course you'll learn:
the basics of stitching
what stitching tools to use
different embroidery stitches and techniques
how to use patterns
different themed projects
how to sew your own items
Requirements
International Open Academy courses are designed for anyone with an interest in learning. No formal qualifications are required to study with us. Our courses are suitable if you want to learn new skills, start a new career, or if you're already working in a particular industry and wish to upgrade your talents and enhance your resume.
Lessons
Course Breakdown
Module 1: Introduction
1.1 The stitcher's kit
1.2 Stitching essentials
1.3 How to use the patterns
Module 2: Project Theme – Eat
2.1 Café society apron
2.2 A nice cup of tea placemat
2.3 Let them eat cake napkin
2.4 Kitchen sink drama tea towel
2.5 Sweetest little baby face bib
2.6 Do the funky chicken cup cosy
Module 3: Project Theme – Sleep
3.1 The cat's whiskers pajamas
3.2 Give me the moonlight bedside lamp
3.3 Dream a little dream pillowcase
3.4 Bunny hugs toys
Module 4: Project Theme – Work
4.1 Home sweet home address book
4.2 Pen friends pencil case
4.3 Wise old owl book bag
4.4 Ring my bell phone case
Module 5: Project Theme – Relax
5.1 The perfect pooch picture
5.2 The long and short of it bookmark
5.3 Blooming marvelous cushion
5.4 Knit one, purl one box
Module 6: Project Theme – Play
6.1 Jump for joy apron
6.2 Three beasties blanket
6.3 Big wheels keep on turning pockets
6.4 Elephants on parade toys
Module 7: Project Theme – Dress
7.1 A little birdie told me t-shirt
7.2 Blowing in the wind bag
7.3 Never mind the weather shoes
7.4 A rose is a rose is a rose bag
7.5 Chirpy chirpy cheep cheep pocket
Module 8: Project Theme - Bath
8.1 A whale of a time
8.2 Under the sea
8.3 Squeaky clean
8.4 Sail away with me
Module 9: Project Theme - Celebrate
9.1 Away with the fairies
9.2 Cool robot
9.3 Up the garden path
9.4 Love is like a butterfly
Module 10: Make Your Own Stuff To Stitch
10.1 Cotton bag
10.2 Cushion cover
10.3 Fabric-lined knitting box
10.4 Tablemat
10.5 Child's apron
10.6 Doorstop
Career
Who is this course for
This course is for anyone who loves being creative, wants a craft that is inexpensive, wants to learn the basics of stitching and wants to improve their overall health and mental wellbeing.
How will it help me
Stitching has many proven health benefits including lowering heart rate and blood pressure to reducing stress and increasing dopamine in your brain. This course will help you to learn a new craft that now only has amazing health benefits, but is fun and inexpensive to do!
Certification
Certification details
To receive certification, you must:
Complete every page of the course
Score at least 55% on the exam at the end of the course
That's it!
After successfully completing the course, you will immediately receive your PDF course certificate so you can instantly add it to your CV and display your achievement. You can also request a hard copy certificate to be sent to your postal address for a small printing and posting fee.
All our courses are accredited by the International Council for Online Educational Standards - www.icoes.org (accreditation number ICOES/00763/13/36). Most of our courses will earn you credits through Continuing Professional Development (CPD) / Continuing Education (CE). Check for the CPD logo on the course page.
CPD points are accepted and recognized by employers from both the public and private sectors, and academic institutions across the UK and internationally.
International Open Academy is also an officially approved TQUK (Training Qualifications UK) center, with the TQUK Center Number: C001157. 
TQUK is a national awarding body recognized by the UK Government and regulated by Ofqual (The Office of Qualifications and Examinations Regulation).
For further details, please visit https://internationalopenacademy.com/accreditation