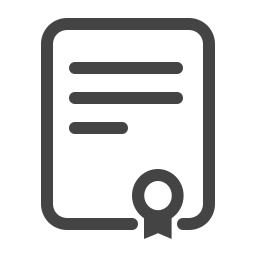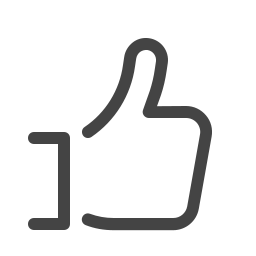 About
About the course
Flamenco, ballet and jazz, oh my! In this beginners course you can master a world of dance steps from the comfort of your living room!
Did you know that dancing has been proven to improve brain memory and emotional health? Dancing also has anti-aging benefits! A study published in the journal Frontiers in Neuroscience showed that people's age-related degeneration in brain structure improved dramatically when participating in a weekly choreographed dance class.
You will learn 10 different dance styles from expert dance instructors. There are many ways to express yourself through dance including line dancing, burlesque, tap, and many more! And there's no better way to learn than in the comfort of your own home, with a complete guide of videos, photos and text.
With dance, you can:
alleviate insomnia
improve balance and coordination
enhance creativity
build self-confidence
feel happier (dancing releases the most endorphins of all forms of exercise!) 
So - what are you waiting for? Let's dance!
What you will learn
From this course you'll learn the basics of 10 different dance styles from around the world. Our expert dance instructors will guide you through choreographed dance moves that anyone can learn, no matter your age.
This course is more than just learning dance moves. It's a course to teach you how to take care of your emotional and physical well-being and most importantly, how to have FUN!
During this course you'll learn:
the benefits of dancing, various dance styles and which one to choose
basic alignment
how to warm up and cool down
the history of different dance styles
choreographed sequences
that there are no age limits or restrictions to dancing
This course was originally published by Haynes Publishing under the title: Dance Manual written by Kenya Paul [2016]
Requirements
International Open Academy courses are designed for anyone with an interest in learning. No formal qualifications are required to study with us. Our courses are suitable if you want to learn new skills, start a new career, or if you're already working in a particular industry and wish to upgrade your talents and enhance your resume.
Lessons
Course Breakdown
Module 1: Introduction
1.1 How to use this course
1.2 What is dance?
1.3 The benefits of dance
1.4 Which style to choose
1.5 Getting started
Module 2: Warming Up And Cooling Down
2.1 Basic alignment
2.2 Three quick exercises to get you started
2.3 Warming up
2.4 Cooling down
Module 3: Tap Dance
3.1 A little bit of tap history
3.2 What to know before you start
3.3 Essential information
3.4 Practice task 1
3.5 Practice task 2
3.6 Tap sequence
Module 4: The Waltz
4.1 A bit of Waltz history
4.2 Starting out
4.3 Practice task 1
4.4 Practice task 2
4.5 Waltz sequence
Module 5: Line Dance
5.1 A little bit about line dance
5.2 Essential information
5.3 Practice task 1
5.4 Practice task 2
5.5 Line dance sequence
Module 6: Jazz Dance
6.1 A little bit about Jazz Dance
6.2 Essential information
6.3 Practice task 1
6.4 Practice task 2
6.5 Jazz sequence
Module 7: Flamenco
7.1 A little bit about flamenco
7.2 Essential information
7.3 Practice task 1
7.4 Practice task 2
7.5 Flamenco sequence
Module 8: Ballet
8.1 A little bit about ballet
8.2 Essential information
8.3 Practice task 1
8.4 Practice task 2
8.5 Ballet sequence
Module 9: Bollywood Dance
9.1 A little bit about Bollywood
9.2 Essential information
9.3 Practice task 1
9.4 Practice task 2
9.5 Bollywood sequence
Module 10: The Argentine Tango
10.1 A little bit about tango
10.2 Essential information
10.3 Practice task 1
10.4 Practice task 2
10.5 Practice task 3
10.6 Tango sequence
Module 11: Belly Dance
11.1 A little bit about belly dance
11.2 Essential information
11.3 Practice task 1
11.4 Practice task 2
11.5 Belly dance sequence
Module 12: Burlesque
12.1 A little bit about burlesque
12.2 Essential information
12.3 Practice task 1
12.4 Practice task 2
12.5 Burlesque sequence
Module 13: Adapting Dance For Sitting On A Chair
13.1 Essential information
13.2 Warmup 1
13.3 Warmup 2
13.4 Adapting tap
13.5 Adapting burlesque
Career
Who is this course for
This course is for anyone who:
wants to learn a new type of exercise while improving their memory and brain function
wants to improve their mood or is struggling with stress, anxiety or depression.
is struggling with insomnia
is looking to give a boost to their creativity
is looking to improve their posture, balance and coordination
wants to build self-confidence while having fun!
Of course, this is more than just learning dance moves. It's a course to teach you how to take care of your emotional and physical well-being and most importantly, how to have FUN!
How will it help me
This course will help you to relax and boost energy levels and mood.
From basic alignment to choreographed sequences, there are a lot of factors that go into learning a new dance style. Our expert dance instructors take you step-by-step through each style and shows you how fun and beneficial dancing can be.
These are some of the benefits to dancing:
improves emotional health, memory and brain function
fights stress, anxiety and depression
increases energy levels and boosts overall mood
improves posture, coordination and balance
no age limit and no rules
improves creativity while fighting the effects of aging
it's fun (and you can't deny it!)
Certification
Certification details
To receive certification, you must:
Complete every page of the course
Score at least 55% on the exam at the end of the course
That's it!
After successfully completing the course, you will immediately receive your PDF course certificate so you can instantly add it to your CV and display your achievement. You can also request a hard copy certificate to be sent to your postal address for a small printing and posting fee.
All our courses are accredited by the International Council for Online Educational Standards - www.icoes.org (accreditation number ICOES/00763/13/36). Most of our courses will earn you credits through Continuing Professional Development (CPD) / Continuing Education (CE). Check for the CPD logo on the course page.
CPD points are accepted and recognized by employers from both the public and private sectors, and academic institutions across the UK and internationally.
International Open Academy is also an officially approved TQUK (Training Qualifications UK) center, with the TQUK Center Number: C001157. 
TQUK is a national awarding body recognized by the UK Government and regulated by Ofqual (The Office of Qualifications and Examinations Regulation).
For further details, please visit https://internationalopenacademy.com/accreditation