On Sale
Bike Maintenance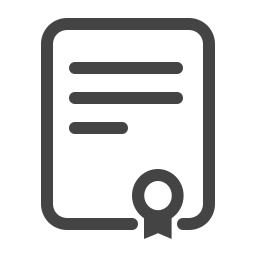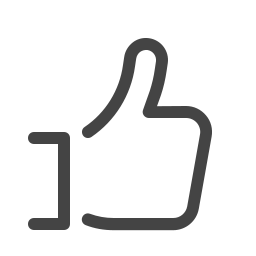 About
About the course
Do you wish you had the knowledge and confidence to undertake basic repairs and maintenance on your bicycle?
Throughout its life, your bicycle undergoes a huge amount of strain and on occasion will require repairs and maintenance to ensure it is in perfect working order. Minor repairs and maintenance undertaken by a bicycle repair shop can be expensive so instead, why not look to learn the skills required so you can undertake these repairs and maintenance yourself. Our Bicycle Maintenance course is the perfect introduction to the basic maintenance required to undertake work on your bicycle allowing you to save cash on expensive repairs.
Learn how your bicycle works and how to undertake minor repairs and maintenance on it
Our Bicycle Maintenance course explains fully how the components of your bicycle work and also educates you in the repair and maintenance of these various components. Our course modules focus on how these components function and also educate you in undertaking minor repairs and preventative maintenance. 
What you will learn
Our bicycle maintenance course focuses on:
Understanding the components of your bicycle and how they work together
How to undertake minor repairs on your bicycle
How to undertake preventative maintenance on your bicycle
Acquire new skills allowing yourself to save money on expensive bicycle repair shop bills
Our Bicycle Maintenance course teaches you the skills required to undertake minor repairs and maintenance on your bicycle, helping you cut down on expensive bicycle repair shop bills. We will also educate you in preventative maintenance on all areas of your bike which will help prolong the well being of your bicycle, again cutting down on expensive repairs. Our course will also give you the knowledge and confidence to be able to undertake minor repairs while out 'on the road', when access to specialist repair may be limited. Having basic maintenance and repair skills is crucial for bike enthusiasts - to help you better understand your bike but also to save you money.
Requirements
International Open Academy courses are designed for anyone with an interest in learning. No formal qualifications are required to study with us. Our courses are suitable if you want to learn new skills, start a new career, or if you're already working in a particular industry and wish to upgrade your talents and enhance your resume.
Lessons
Course Breakdown
Module 1: Basic Maintenance
1.1 Your bicycle explained
1.2 Toolbox essentials
Module 2: Tires
2.1 Tire types explained
2.2 Troubleshooting tire problems
2.3 Repairing a flat tire
2.4 Replacing a flat tire
2.5 Tire care
Module 3: Wheels
3.1 Troubleshooting wheel problems
3.2 Replacing a wheel
3.3 Hub care
3.4 Replacing a spoke
3.5 Wheel care
Module 4: Chain
4.1 Troubleshooting chain problems
4.2 Replacing your chain
4.3 Chain care
Module 5: Brakes
5.1 Troubleshooting brake problems
5.2 Adjusting the brakes
5.3 Replacing brake pads
5.4 Replacing a brake cable
5.5 Brake care
Module 6: Gears
6.1 Troubleshooting gear problems
6.2 Replacing a derailleur
6.3 Replacing a derailleur cable
6.4 Replacing a gear shifter
Module 7: Suspension
7.1 Troubleshooting suspension problems
7.2 Adjusting your suspension
7.3 Replacing your suspension
Module 8: Pedals And Drivetrain
8.1 Troubleshooting pedal and drivetrain problems
8.2 Replacing a pedal
8.3 Pedal care
8.4 Replacing a crankset and bottom bracket
8.5 Drivetrain care
Module 9: Steering
9.1 Troubleshooting headset problems
9.2 Adjusting the headset
9.3 Replacing the headset
Module 10: Saddle
10.1 Replacing a saddle
10.2 Adjusting a saddle
Career
Who is this course for
This course if perfect for you if you want to:
Understand how the components of your bicycle work
Troubleshoot any problems with your bicycle
Undertake minor repairs to the many components of your bicycle
Maintain your bicycle to a high standard, minimising repairs required
Career path
After completing this course, you could:
Further explore a career working with, fixing, or selling bicycles
Help family and friends maintain their bikes
Ensure that your bike is properly maintained and safe to ride
Certification
Certification details
To receive certification, you must:
Complete every page of the course
Score at least 55% on the exam at the end of the course
That's it!
After successfully completing the course, you will immediately receive your PDF course certificate so you can instantly add it to your CV and display your achievement. You can also request a hard copy certificate to be sent to your postal address for a small printing and posting fee.
All our courses are accredited by the International Council for Online Educational Standards - www.icoes.org (accreditation number ICOES/00763/13/36). Most of our courses will earn you credits through Continuing Professional Development (CPD) / Continuing Education (CE). Check for the CPD logo on the course page.
CPD points are accepted and recognized by employers from both the public and private sectors, and academic institutions across the UK and internationally.
International Open Academy is also an officially approved TQUK (Training Qualifications UK) center, with the TQUK Center Number: C001157. 
TQUK is a national awarding body recognized by the UK Government and regulated by Ofqual (The Office of Qualifications and Examinations Regulation).
For further details, please visit https://internationalopenacademy.com/accreditation