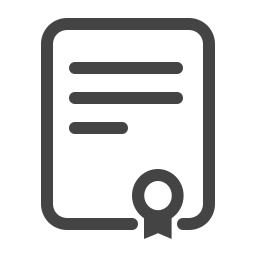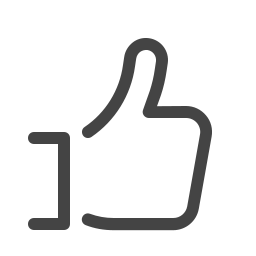 About
About the course
Are you happy at work? In America, 85% of people say they don't like their job. 32% of people in the UK are considering switching jobs. What if you could build your own business online, in your spare time? In this course, you will learn everything you need to know about selling online.
Escape the office and build your own company! Start a new career or supplement your income by selling products online.
With a focus on Amazon, Etsy and eBay - the big three - we've got you covered! From deciding what to sell and what platform to use to taking the best photos and writing creative product descriptions, we go over everything you need to know about setting up a shop and selling products online.
Fully online, this course is available to you 24 hours a day, any time, any place - as long as you have a phone, tablet, or computer and internet. Learn when you want, wherever you want.
What you will learn
Our experienced instructor covers everything you need to know from signing up, setting up your store, catching the attention of customers, getting positive reviews and more. The course also covers marketing, promotion and how to increase sales through the effective use of social media.
Requirements
International Open Academy courses are designed for anyone with an interest in learning. No formal qualifications are required to study with us. Our courses are suitable if you want to learn new skills, start a new career, or if you're already working in a particular industry and wish to upgrade your talents and enhance your resume.
Lessons
Course Breakdown
Module 1: Introduction
1.1 What this course is, and what it isn't
1.2 What exactly is an online 'marketplace', anyway?
1.3 Benefits of online selling
1.4 Is this right for you?
1.5 What will you sell?
Module 2: Getting Started
2.1 Choosing what platform is right for you
2.2 What's involved in setting up your account
2.3 Choosing a merchant name / brand
2.4 Choosing what products to sell
Module 3: The 3 P's - Pricing, Product Launch, Policies
3.1 Pricing your product
3.2 Product launch strategies
3.3 In-market advertising
3.4 Social media
3.5 Seller and purchaser protection policies
Module 4: Elements Of A Great Listing
4.1 Maximizing discoverability
4.2 Profiles and pictures
4.3 Describing your products
4.4 Getting positive reviews
Module 5: Managing Your Own Web Site Shop
5.1 Why and when you want your own online shop
5.2 Hiring help
5.3 How to accept orders and receive payment
5.4 Accounting: Income and expenses
5.5 Communicating with buyers and customer service
Module 6: Harness The Power Of Social Selling
6.1 Quick introduction
6.2 Deciding which social networks you'll use
6.3 Virtual assistants and scheduling tools: How they can help in marketing and operations
6.4 Interacting with customers on social media
6.5 Setting up and selling in a Facebook account
Career
Who is this course for
This course is perfect for anyone who wishes to generate substantial income online or who is looking to turn their hobby into a full time job. Whether you make handcrafted items, collect antiques or vintage pieces, have lightly used clothes or accessories, or have a brand new product you'd like to introduce to the marketplace, then this is the course for you!
How will it help me
Setting up an online marketplace and learning how to stand out from the crowd can be challenging. This course takes the guesswork and stress out of setting up your online shop whether it's on Etsy, eBay, Amazon or Poshmark. From deciding on what to sell, learning what platform is right for you, how to set up an account, and how to promote and sell your products, there are a multitude of factors that go into selling products online. We show you how to deal with issues, how to set up for success, and what it takes to stand out from other buyers in a crowded marketplace.
Certification
Certification details
To receive certification, you must:
Complete every page of the course
Score at least 55% on the exam at the end of the course
That's it!
After successfully completing the course, you will immediately receive your PDF course certificate so you can instantly add it to your CV and display your achievement. You can also request a hard copy certificate to be sent to your postal address for a small printing and posting fee.
All our courses are accredited by the International Council for Online Educational Standards - www.icoes.org (accreditation number ICOES/00763/13/36). Most of our courses will earn you credits through Continuing Professional Development (CPD) / Continuing Education (CE). Check for the CPD logo on the course page.
CPD points are accepted and recognized by employers from both the public and private sectors, and academic institutions across the UK and internationally.
International Open Academy is also an officially approved TQUK (Training Qualifications UK) center, with the TQUK Center Number: C001157. 
TQUK is a national awarding body recognized by the UK Government and regulated by Ofqual (The Office of Qualifications and Examinations Regulation).
For further details, please visit https://internationalopenacademy.com/accreditation