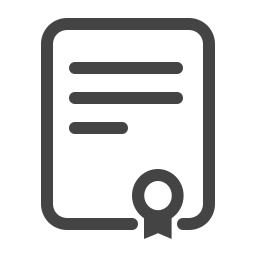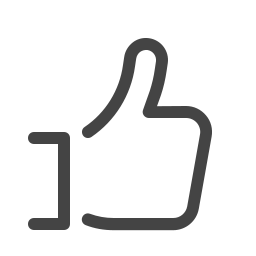 About
About the course
Excel is used in almost every office, school, and home, and it's one of the basic programs that everyone should know. Why? Because it will make your life so much easier! Whether you want to learn excel to log data and records at work, manage expenses at home, or keep track of important information, Excel will make managing these tasks quick and efficient by doing all the hard work for you. Unlike Word, Excel can be tricky to grasp, and most people benefit from a professional tutorial or course to ensure they get the most out of the program. It's perfectly fine to teach yourself, but you will likely miss out on tools and functions that will really speed up your tasks, and make the program easier to use. In this online course, you'll learn just how powerful a tool Excel can be when done right! We'll cover all the bases – starting with an overview of all tools and functions, show you some useful beginner tips and tricks, move on to intermediate formulas and techniques, and finish by showing you how to export your data as charts. You'll go from Excel newbie to Master of Spreadsheets in no time, and you'll earn a certificate in Excel to show off your achievement!
What you will learn
How to navigate Excel and understand its core tools and functions
How to organize, sort, and optimize data
How to analyze and interpret data at a glance
Basic and intermediate level formulas
How to create tables, including pivot tables
How to make your worksheets and data visually appealing
How to create various charts for presentations
Requirements
Access to any version of Excel, but preferably Excel 2016
International Open Academy courses are designed for anyone with an interest in learning. No formal qualifications are required to study with us. Our courses are suitable if you want to learn new skills, start a new career, or if you're already working in a particular industry and wish to upgrade your talents and enhance your resume.
Lessons
Course Breakdown
Module 1: Getting To Know Your Excel Program
When Is Excel Used?
Learning to Navigate the Interface
Overview of The Ribbon
Important Tools and Functions
Basic Formatting
Understanding Structure: Cells, Rows, and Columns
Module 2: Executing Formulas And Functions
Learning the Principles of Excel Formulas
Mathematical Calculations and Equations
Statistical Functions
Date and Time
Logical Functions
Exercise: Applying Formulas in the Real World
Module 3: Organizing And Analyzing Data
How to Sort Data and Apply Filters
Using Macros to Automate Tasks
Creating Pivot Tables
Formatting Pivot Tables
Auditing Formulas and Tasks
Module 4: Presentation
Font and Number Formatting
Applying Borders and Outlines
Adding Colour to Enhance Data
Merging, Wrapping, and Indents
Conditional Formatting
Printing Worksheets, Sections, and Tables
Module 5: Creating Charts And Graphs
Overview of Creating and Reading Excel Charts
Column charts
Line Charts
Pie Charts
Bar Graphs
Area Charts
How to make Your Charts POP for Presentations
Career
Who is this course for
Beginner to intermediate users of Excel
Anyone who needs a refresher on how to use Excel
Those wanting to become Excel Certified
Anyone who works with budgets, payroll, statistics, etc.
Pretty much anyone who works with a computer!
People who manage their own budgets – savings, expenses, etc.
Business owners and managers
Certification
Certification details
To receive certification, you must:
Complete every page of the course
Score at least 55% on the exam at the end of the course
That's it!
After successfully completing the course, you will immediately receive your PDF course certificate so you can instantly add it to your CV and display your achievement. You can also request a hard copy certificate to be sent to your postal address for a small printing and posting fee.
All our courses are accredited by the International Council for Online Educational Standards - www.icoes.org (accreditation number ICOES/00763/13/36). Most of our courses will earn you credits through Continuing Professional Development (CPD) / Continuing Education (CE). Check for the CPD logo on the course page.
CPD points are accepted and recognized by employers from both the public and private sectors, and academic institutions across the UK and internationally.
International Open Academy is also an officially approved TQUK (Training Qualifications UK) center, with the TQUK Center Number: C001157. 
TQUK is a national awarding body recognized by the UK Government and regulated by Ofqual (The Office of Qualifications and Examinations Regulation).
For further details, please visit https://internationalopenacademy.com/accreditation