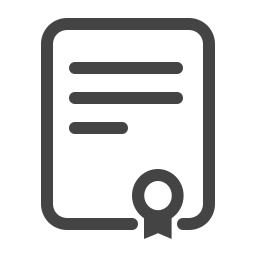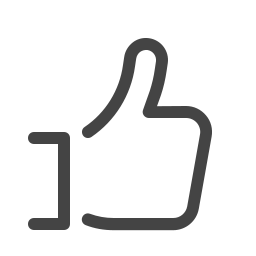 About
About the course
Adobe Lightroom for Beginners
Everyone has heard the term "photoshopped," which refers to editing done using Adobe Photoshop. But what about its sister product Adobe Lightroom?
Adobe Lightroom is another addition to the Adobe editing lineup, and every photographer and editor should know how to use it.
Learning Adobe Lightroom is not just about learning how to edit photos. Using this basic guide to Lightroom, you get a jumpstart on industry-standard software that helps you prepare to process photos and keeps you organized. By getting involved with Lightroom, you save time and are more productive, which means you can get back to doing what you love - taking amazing pictures.
What you will learn
This Lightroom course includes how-to guides for the most important features of Lightroom including:
Uploading and organizing photographs
Developing photographs to prepare them for processing
Using presets and processing tools to create custom and professional quality images
Enabling advanced features like spot removal and the healing brush
Adobe Lightroom is an essential weapon in any photographer's arsenal. Get started on this fast guide today to organize your art, spend more time on the creative tasks you love, and even boost your income by boosting your productivity.
Requirements
International Open Academy courses are designed for anyone with an interest in learning. No formal qualifications are required to study with us. Our courses are suitable if you want to learn new skills, start a new career, or if you're already working in a particular industry and wish to upgrade your talents and enhance your resume.
Lessons
Course Breakdown
Module 1: The Library
1.1 Connecting Your Device (Opening of the tutorial)
1.2 Importing and Exporting Photos
1.3 Rotating & Flipping Your Photos
1.4 Using the Histogram Tool
1.5 Organizing Your Photos / Creating a Collection
Module 2: Developing - Part 1
2.1 Adjusting White Balance, Tone, and Presence
2.2 Adjusting Tone Curve / Saturating & Desaturating Colors
2.3 Processing an Overexposed & an Underexposed Photo
2.4 Lens Correction
2.5 Camera Calibration
2.6 Using the Crop Tool
Module 3: Developing - Part 2
3.1 Straightening an Image
3.2 Using the Radial Filter Tool
3.3 Using the Graduated Filter Tool
3.4 Copying and Pasting Your Settings
Module 4: Processing & Presets
4.1 Locating and Using Your Initial Presets
4.2 Uploading New Presets
4.3 Renaming Presets
4.4 Creating a Film Effect
4.5 Creating a Vintage Effect
4.6 Creating a Light Leak Effect
Module 5: Lightroom Advanced
5.1 Keyboard Shortcuts
5.2 Creating and Adding Watermarks to Photos
5.3 The Top Toolbar
5.4 Spot Removal
5.5 The Healing Brush
5.6 Using the Book Module (Closing of the tutorial)
Career
Who is this course for
Learning Lightroom is right for you if you:
Recently took up photography as a hobby or as a business
Want to develop and manage a logical workflow to make editing your photos easier
Are a seasoned professional interested in tools designed specifically for photographers
Have the desire to build up transferrable and valuable skills within a professional grade piece of software
Career path
Upon completion of this course, you could:
Start your own business as an event photographer
Work in journalism 
Become a freelance photographer
Start a photography blog or share your images on an Instagram account
Certification
Certification details
To receive certification, you must:
Complete every page of the course
Score at least 55% on the exam at the end of the course
That's it!
After successfully completing the course, you will immediately receive your PDF course certificate so you can instantly add it to your CV and display your achievement. You can also request a hard copy certificate to be sent to your postal address for a small printing and posting fee.
All our courses are accredited by the International Council for Online Educational Standards - www.icoes.org (accreditation number ICOES/00763/13/36). Most of our courses will earn you credits through Continuing Professional Development (CPD) / Continuing Education (CE). Check for the CPD logo on the course page.
CPD points are accepted and recognized by employers from both the public and private sectors, and academic institutions across the UK and internationally.
International Open Academy is also an officially approved TQUK (Training Qualifications UK) center, with the TQUK Center Number: C001157. 
TQUK is a national awarding body recognized by the UK Government and regulated by Ofqual (The Office of Qualifications and Examinations Regulation).
For further details, please visit https://internationalopenacademy.com/accreditation