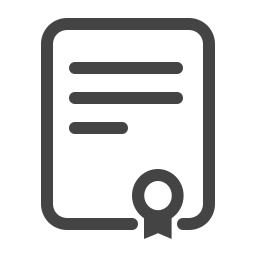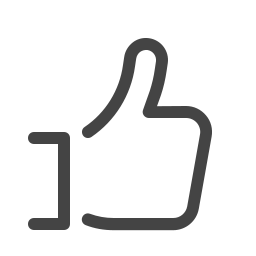 About
About the course
Create compelling and professional designs for high-quality publications.
Adobe InDesign is a software package that is regarded as the industry standard across the publishing industry – but like many Adobe products, it is often daunting for new users. With so many available functions, tools, and potential operations, it is difficult for even the most tech-savvy editor to know where to start.
The Adobe InDesign course is designed to help any willing user overcome these challenges by breaking down the main functions into five easy to digest parts.
Using InDesign is a transferable skill that is crucial and valuable not only for the publishing industry but for anyone who works with any kind of media because in today's world, it is not enough to create great content – it needs to look great, too! Learning InDesign makes it easier to create beautiful documents with less effort.
What you will learn
Students who complete this course will walk away with an understanding of:
How to setup and run InDesign
How to format and organize whole pages
How to work with text, paragraphs, and special characters
How to insert and format images and objects
How to prepare a finished document for publication
With this fast-track guide, anyone can use InDesign to help their content shine.
Requirements
International Open Academy courses are designed for anyone with an interest in learning. No formal qualifications are required to study with us. Our courses are suitable if you want to learn new skills, start a new career, or if you're already working in a particular industry and wish to upgrade your talents and enhance your resume.
Lessons
Course Breakdown
Module 1: Introduction/getting Started
1.1 Document Setup
1.2 Getting around InDesign (Tour)
1.3 Using Rulers and Guides
Module 2: Formatting Pages
2.1 Navigating Pages
2.2 Master Pages
2.3 Layers
Module 3: Formatting Text
3.1 Creating Text Frames + Flowing
3.2 Characters and Paragraphs
3.3 Special Characters + Page Numbers
Module 4: Formatting Objects And Images
4.1 Placing Images + Objects
4.2 Display Performance, + Links
4.3 Crop, Scale, Rotate, Flip
4.4 Strokes/Fills, Align, Effects
4.5 Combining Type + Images
Module 5: Saving And Printing
5.1 Spell-Check, Saving
5.2 Preparing for Print
5.3 Packaging
5.4 Exporting
Career
Who is this course for
The Adobe InDesign course is perfect for anyone who wants to:
Take their own creative work to the next level
Learn how to put together books, magazines or other documents that meet industry standards
Use an integrated piece of essential software to make every editing job easier
Career path
There are many fun and exciting careers that require the use of InDesign! Journalism, digital media marketing, publishing, advertising, and book publishing are all fields that you could explore, armed with your newfound knowledge.
Certification
Certification details
To receive certification, you must:
Complete every page of the course
Score at least 55% on the exam at the end of the course
That's it!
After successfully completing the course, you will immediately receive your PDF course certificate so you can instantly add it to your CV and display your achievement. You can also request a hard copy certificate to be sent to your postal address for a small printing and posting fee.
All our courses are accredited by the International Council for Online Educational Standards - www.icoes.org (accreditation number ICOES/00763/13/36). Most of our courses will earn you credits through Continuing Professional Development (CPD) / Continuing Education (CE). Check for the CPD logo on the course page.
CPD points are accepted and recognized by employers from both the public and private sectors, and academic institutions across the UK and internationally.
International Open Academy is also an officially approved TQUK (Training Qualifications UK) center, with the TQUK Center Number: C001157. 
TQUK is a national awarding body recognized by the UK Government and regulated by Ofqual (The Office of Qualifications and Examinations Regulation).
For further details, please visit https://internationalopenacademy.com/accreditation