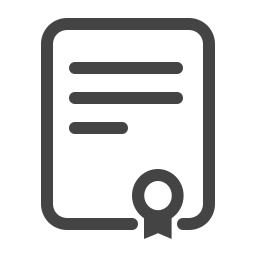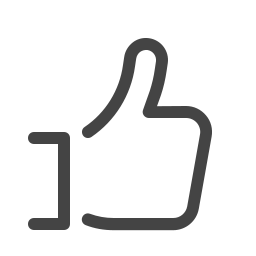 About
About the course
Speech & Language Specialist: Level 1
Are you in search of a career path where you can use your strong communication and people skills while working as an active facilitator in helping individuals with struggles in their lives? Exploring the role of a Speech & Language Specialist through this introductory course will provide a general overview to the speech and language profession and the various ways that speech pathologists make psychological, physical, cognitive, and cultural impacts on the lives of their clients.
Speech & Language Specialist work with a wide range of clients to help develop and restore their communication needs. From individuals with dyslexia or down syndrome, to stroke victims who have lost the ability to speak, to someone who has acquired a traumatic brain injury that affects how their brain sends signals to their speech mechanisms, the needs of a speech pathologist are vast.
Speech & Language Specialist work diligently to provide the best, most appropriate, and realistic outcomes for those struggling with communication disorders.
Sign up for our Speech & Language Specialist: Level 1 course today to begin the endeavor to making a meaningful difference to the lives of those afflicted with disorders in communication.
What you will learn
Throughout this course, you will learn how people acquire, develop, maintain, and restore their various forms of communication. You will learn about the many communication disorders that affect people every single day – whether from the day they were born, from a traumatic accident, or from the deterioration of age. Upon the completion of this introductory course for aspiring Speech & Language Specialist, you will have obtained the foundational structure necessary for further, more in depth study in the rehabilitation and therapy procedures performed by Speech & Language Specialist.
Our Speech & Language Specialist: Level 1 course will equip you with the knowledge and skills necessary for beginning your journey on the road to a rewarding career in healthcare that impacts a highly important and essential component of the lives of your clients: their ability to communicate.
Students of this course will learn to:
discern the differences among many speech, language, cognitive, and other communication disorders and how they affect the everyday lives of people
identify the language acquisition patterns, expectations, and delays in infancy, early childhood, and school age children
provide tools and techniques to individuals with communication disorders to maintain a high quality of life
understand how the neural structures of the brain and the oro-facial muscles of the face of human beings interact to initiate speech and swallowing functions
evaluate and analyze speech, language, cognitive, and social patterns as a means to diagnose and treat individuals in need of speech and language therapy
Requirements
International Open Academy courses are designed for anyone with an interest in learning. No formal qualifications are required to study with us. Our courses are suitable if you want to learn new skills, start a new career, or if you're already working in a particular industry and wish to upgrade your talents and enhance your resume.
Lessons
Course Breakdown
Module 1: Overview Of The Speech And Language Profession
Job description
Education and training
Work environments
Responsibilities of the speech and specialist
Clients in need of speech and language services
Moral and ethical guidelines
Module 2: Literacy Development
Speech therapy and literacy
Foundations in pre-literacy in infants and toddlers
Early childhood language acquisition
Continued oral and written language development
Multiculturalism and bilingualism
Module 3: Speech And Language Science
What is speech science?
Anatomy and physiology of the face
Neuroanatomy
Acoustics
Module 4: Properties Of Speech
Linguistics
Articulation
Other properties of speech and language
Module 5: Speech And Language Disorders
Characteristics of speech and language disorders
Causes of communication disorders
Common speech and language disorders
Module 6: Other Communication Disorders
Attention disorders
Memory disorders
Cognitive disorders
Swallowing disorders
Career
Who is this course for
This course is designed for individuals who have an interest in exploring how literacy and language interact in the body and mind, as well as how various diagnoses and disorders can affect one's ability to retrieve language and communicate, be it in writing, speaking, or even motor abilities.
This course is aimed at:
are interested in exploring new, interactive career options that make an impact on the everyday lives of people in need
have a desire to work in the health and/or education field
relate well to children, adolescents, adults, and senior citizens alike
have the ability to empathize with people from different cultures, backgrounds, and experiences than his or her own
have strong speaking, listening, reading, writing, and critical thinking skills
hold high standards of ethical and moral values 
Career path
Speech pathologists work in schools, rehab centers, hospitals, corporate settings, government agencies, and private practices. As the baby boomer generation gets older, it is believed that the needs of the Speech and Language industry will greatly increase as their healthcare needs become more expansive, possibly up to 20% increase in employment opportunities over the next ten years. Speech & Language Specialist can expect to earn a median salary of $75,000 annually, with significant growth into 6-figure salaries as experience, credentials, and education are accrued.
Certification
Certification details
To receive certification, you must:
Complete every page of the course
Score at least 55% on the exam at the end of the course
That's it!
After successfully completing the course, you will immediately receive your PDF course certificate so you can instantly add it to your CV and display your achievement. You can also request a hard copy certificate to be sent to your postal address for a small printing and posting fee.
All our courses are accredited by the International Council for Online Educational Standards - www.icoes.org (accreditation number ICOES/00763/13/36). Most of our courses will earn you credits through Continuing Professional Development (CPD) / Continuing Education (CE). Check for the CPD logo on the course page.
CPD points are accepted and recognized by employers from both the public and private sectors, and academic institutions across the UK and internationally.
International Open Academy is also an officially approved TQUK (Training Qualifications UK) center, with the TQUK Center Number: C001157. 
TQUK is a national awarding body recognized by the UK Government and regulated by Ofqual (The Office of Qualifications and Examinations Regulation).
For further details, please visit https://internationalopenacademy.com/accreditation