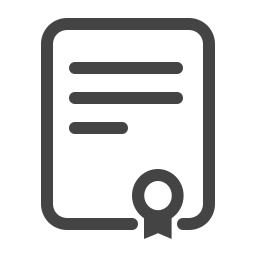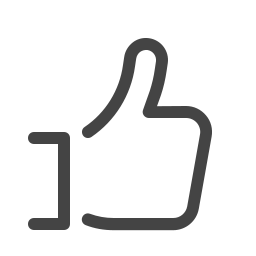 About
About the course
One person's trash is another person's treasure. Find out how much fun it is to take someone's cast-offs and give them new life.

How do you flip furniture? Where do you find hidden gems among the jumble of junk in a thrift store? 

By watching our super budget home decorator Liz Fenwick transform drab furniture from thrift stores into beautiful talking points for your home - as if by magic!

She will inspire you to:
Create a unique look for your home at a price you can afford (and it definitely won't look like a mail-order catalog)
See old objects with a new eye and be able to turn thrift shop pieces into eye-catching centerpieces and decor
Have an outstanding home that looks expensive and embraces a sustainable lifestyle
Follow her projects to transform every room from a DIY thrifted mirror to vintage vases and decorating seasonally - all from the thrift store
If you want your home to be big on style but little on budget, follow the tips in this Thrifty Interior Design Magic course with Liz Fenwick.
What you will learn
Motivational tips and techniques to get every room looking exactly the way you want. See how to:
Create beautiful spaces in your home using easy-to-find budget-friendly materials 
Use these insider secrets to shop the thrift stores like a designer to make sure you get the best buys
Achieve a high-end, unique look using the projects in this course to turn your thrifted pieces into a talking point
Know where to seek inspiration when planning your home makeover (starting with this course!)
DIY projects for every room in your home using your bargain thrift store finds
Projects to decorate for spring, summer, winter, fall and the holiday seasons
Requirements
International Open Academy courses are designed for anyone with an interest in learning. No formal qualifications are required to study with us. Our courses are suitable if you want to learn new skills, start a new career, or if you're already working in a particular industry and wish to upgrade your talents and enhance your resume.
Lessons
Course Breakdown
Module 1: Introduction
1.1. Meet Liz Fenwick: popular YouTuber and budget home decorator
1.2. Course overview: what you will learn and how it will help you create a space that you love
1.3 All of the benefits of thrifted home decor
1.4 How and where to find your inspiration
1.5 Getting the best out of your local thrift stores
Module 2: Thrift Store Shopping Know-how
2.1 Thrift store shopping game plan
2.2 Your ultimate thrift store shopping list
2.3 Getting more bang for your buck
2.4 Learning to shop the thrift store like a designer
2.5 The magic of vintage books
Module 3: Room By Room Transformations
3.1 Living room inspirations
3.2 Kitchens that sizzle
3.3 Creating a stress-soaking bathroom
3.4 Beyond beautiful bedrooms
3.5 Divine dining rooms
Module 4: Projects I: High End Looks With Low End Price Tags
4.1 Gorgeous cement candles
4.2 Fabulous 'antique' vases
4.3 Beautiful thrifted baskets
4.4 Elegant bathroom accessories
4.5 Fantastic DIY furniture
Module 5: Projects Ii: Decorating Seasonally From The Thrift Store
5.1 Fall Centerpiece
5.2 Holiday Season Centerpiece
5.3 Spring Centerpiece
5.4 Summer Centerpiece
5.5 Final thoughts and goodbye
Career
Who is this course for
All of us. Whether you own or rent your home, you want to decorate it to reflect your unique personality
Everyone who wants a high-end look for the lowest cost
People trying to live more sustainably and who want ideas on upcycling unwanted furniture
Anyone who has unwanted furniture that they keep meaning to do up will find inspiration in this course
Anyone who doesn't want their home to look like a mail-order catalog
Would-be interior designers who want to offer their clients something original
Lifestyle bloggers wanting to write about sustainable homes and thrift shop buys
How will it help me
This course saves you time and money in seeking home decor inspiration - every step is laid out in this course
Be motivated to use inspiring tips and techniques to decorate every room in the house
Confidently work a thrift store knowing how to look for items and where to look for items that have just been bought in
Be able to upcycle drab old furniture into something new and unique
Sustainably update your home within your budget
Career path
This could be your first step towards becoming an interior designer
Make money flipping furniture
Certification
Certification details
To receive certification, you must: 
Complete every page of the course
Score at least 55% on the exams throughout the course
That's it!
After successfully completing the course, you will immediately receive your PDF course certificate so you can instantly add it to your CV and display your achievement. You can also request a hard copy certificate to be sent to your postal address for a small printing and posting fee.
All our courses are accredited by the International Council for Online Educational Standards - www.icoes.org (accreditation number ICOES/00763/13/36). Most of our courses will earn you credits through Continuing Professional Development (CPD) / Continuing Education (CE). Check for the CPD logo on the course page.
CPD points are accepted and recognized by employers from both the public and private sectors, and academic institutions across the UK and internationally.
International Open Academy is also an officially approved TQUK (Training Qualifications UK) center, with the TQUK Center Number: C001157.
TQUK is a national awarding body recognized by the UK Government and regulated by Ofqual (The Office of Qualifications and Examinations Regulation).
For further details, please visit https://internationalopenacademy.com/accreditation