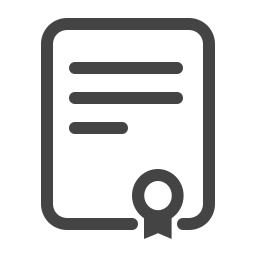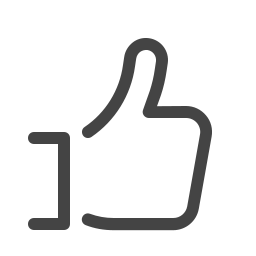 About
About the course
Your home is where you spend the vast majority of your time. Whether you commute, work from home, or are a dependent, your house is one of the most important parts of your life. Your living space affects your mood, your happiness, and your wellbeing. If you own your home, it's also the biggest investment you will ever make, and likely one that you will be tied to for 15 to 30 years while you pay your mortgage. Therefore, it's only natural that you should want to make the most of your home, no matter what the reason.
Learn everything you need to confidently and competently tackle every renovation project with this comprehensive course.
What you will learn
This course will take you through the basics of creating your dream home, through decoration, refurbishment, and repair.
Whether you live in an apartment, or your own home, you can learn how to approach repairs, how to work with contractors, and how to plan your refurbishment for creating your own home within budget.
With step by step guides for planning, budgeting, and hiring contractors, as well as information and resources for doing the work yourself, you will come away fully prepared to take on any home renovation project.
You'll also learn about the basics of interior design, and how to style rooms to create moods, looks, and most importantly, how to make your home a joy to live in.
Requirements
International Open Academy courses are designed for anyone with an interest in learning. No formal qualifications are required to study with us. Our courses are suitable if you want to learn new skills, start a new career, or if you're already working in a particular industry and wish to upgrade your talents and enhance your resume.
Lessons
Course Breakdown
Module 1: Why Renovate?
Home Damage & Disrepair
Asthma and Health Issues
Insurance Considerations
Improving Home Value
Refurbishing for Resale
Building Your Dream Home
Module 2: Considerations
Planning
Budgeting & Working out Costs
Small Changes, Big Results
Why Changing Your Mind Costs Money
Property Tax and Cost of Insurance
Different Types of Repairs and Refurbishment
Using Timescale to Your Benefit
Module 3: Hiring And Working With Contractors
Researching and Asking for Quotes
Verifying Contractor Credibility
Working with a Subcontractor
Getting Started
Contracts and Scheduling
Valuation and Payment
When Things Go Wrong
Wiring and Plumbing
Heating and Cooling
Module 4: Paperwork And Legal
DIY Refurbishment
Building Regulations
Planning Permission
Legal Requirements
Contracts and Agreements with Contractors
Health and Safety
Environmental
Keeping Records
Module 5: Design Inspiration And Ideas And Checklists
Some Popular Types of Interior Design
Traditional Interior Design
Modern
Modern Variations
Art Deco
Contemporary
Gothic
Industrial
Minimalism
Retro
Vintage or Shabby Chic
Design Inspiration from Different Countries
Feng Shui in Interior Design
Vastu Shastra
Italian
French
America
Spanish
Japanese Zen
Scandinavian
Room by Room Refurbishment Checklist
Floorplan
Beautiful Walls and Ceilings
Living Spaces
Bedrooms
Hallways and Transitional Spaces
Bathroom
Kitchen
Conclusion
Career
Who is this course for
This course is for everyone! We all have to stay somewhere, and it's important that we know how to tackle the inevitable repairs, problems, and issues that happen. 
From redecorating a room to completely renovating your home, this course will give you everything you need to ensure a successful project
Career path
After completing this course, you could:
Help family and friends with renovations, simplifying the process for them 
Explore a career in construction, renovations, or interior design
Be better able to fix issues in your own home with a minimum of cost and trouble
Certification
Certification details
To receive certification, you must:
Complete every page of the course
Score at least 55% on the exam at the end of the course
That's it!
After successfully completing the course, you will immediately receive your PDF course certificate so you can instantly add it to your CV and display your achievement. You can also request a hard copy certificate to be sent to your postal address for a small printing and posting fee.
All our courses are accredited by the International Council for Online Educational Standards - www.icoes.org (accreditation number ICOES/00763/13/36). Most of our courses will earn you credits through Continuing Professional Development (CPD) / Continuing Education (CE). Check for the CPD logo on the course page.
CPD points are accepted and recognized by employers from both the public and private sectors, and academic institutions across the UK and internationally.
International Open Academy is also an officially approved TQUK (Training Qualifications UK) center, with the TQUK Center Number: C001157. 
TQUK is a national awarding body recognized by the UK Government and regulated by Ofqual (The Office of Qualifications and Examinations Regulation).
For further details, please visit https://internationalopenacademy.com/accreditation