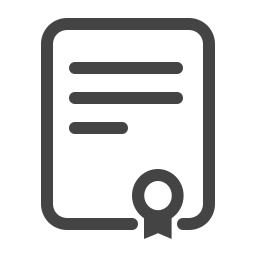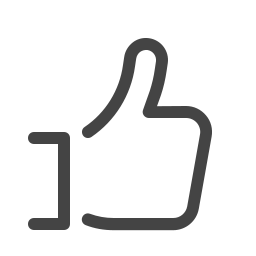 About
About the course
"View but her face, and in that little round you may observe a world of variety". John Ford
Did you know that a successful makeup artist can earn up to $100,000 per year and that the expected market growth is 13%, with 83,300 jobs expected to open before 2022?
And that the career opportunities are nearly endless? Whether you want to freelance at weddings, work in TV or cinema, in a beauty salon, become a writer or even a youtuber - the opportunities are enormous.
It's a fantastic and rewarding career where you get to make others look and feel beautiful and get paid to do so. And the best part is that you can easily adapt it to the lifestyle that best suits you.
If becoming a makeup artist is the career you've been dreaming about, then this course is the perfect foundation for you.
What you will learn
Learn professional makeup artistry with this comprehensive course on makeup. You'll develop a firm understanding of:
Face shapes
Skin tones
Facial Features (which are incredibly important for a makeup artist at any level)
Contouring makeup
Choosing eye makeup shades
Picking colors
How to accent, highlight, and enhance the face
Different types of products, tools, makeup brushes, and how to utilize them
Information on skin care routines and best practices will help you keep skin healthy and beautiful
How to build your makeup kit (for beginners and for advanced makeup artists)
The best makeup tips for makeup application, removal, and more
Get hands-on skills that you can take immediately to the makeup table. 
The primary goal of this makeup artist course is to ensure that you walk away with applicable skills that will help you no matter what you intend to do.
Some of the skills you'll learn include, but are not limited to, the following: 
Skin Care - Master skin care routines, makeup and foundation applications. Information on preparation and aftercare practices and techniques for skin health will help you make the right decisions for each client. With tips like applying makeup to oily skin, which products work for sensitive skin, and aftercare for dry skin, you'll learn to work with every skin type.
Corrections - From applying foundation to using makeup contouring to shade and correct features based on face shape, you'll be able to smooth and correct any face. Tools - Build your makeup kit, select the best makeup tools, and learn how to use them
Eyes And Brows - Learn to contour for different eye types, and learn how to flatter eye colors and shapes. You'll also learn critical information on shading and creating shapes using the natural brow.
False Eyelashes - Applying false eyelashes and eyelash extensions requires much skill, and you'll learn that and more including initial application, maintenance, types, and safe removal.
Makeup for different ages - Different ages require a different approach to makeup. Learn what makeup is more suitable for the different age groups.
Makeup styles - Learn how to choose the right makeup for different occasions such as daytime, evening & parties.
Requirements
International Open Academy courses are designed for anyone with an interest in learning. No formal qualifications are required to study with us. 
Our courses are suitable if you want to learn new skills, start a new career, or if you're already working in a particular industry and wish to upgrade your talents and enhance your resume.
Lessons
Course Breakdown
Module 1: Skin Types
Introduction
Normal skin
Combination skin
Dry skin
Oily skin
Sensitive skin
Determining skin type
Makeup removal
Skin care
Module 2: Contouring
Introduction
Skin tones and undertones
Color correctors
Contouring, highlighting, and strobing
Different face shapes and enhancement techniques
Tips and tricks
Module 3: Tools
Introduction to tools
Brushes: natural and synthetic
Brush types
Products
Module 4: Foundations And Corrections
Introduction
Types and textures
Makeup allergy testing
Correcting problem skin
Choosing a foundation shade to suit skin tone
Color wheel
Module 5: Color
Introduction
Identifying the correct color palette
Eye color
Skin tones
Hair tones
Module 6: Eye Makeup
Introduction
Applying eye makeup to suit eye shapes
Choosing eyeshadow to suit eye color
Eye makeup: video tutorial
How to apply eyeliner: video tutorial
How to use an eyelash curler: video tutorial
Module 7: Eyebrow Grooming
Introduction
Eyebrows in general
Corrections for eyebrows
Eyebrow makeup: video tutorial
Perfectly defined eyebrows
Module 8: Lip Makeup
Introduction
Types of lip products
Lip types
How to determine lipstick shades
Lip makeup: video tutorial
Module 9: Makeup Styles
Introduction
Makeup for daytime
Makeup for afternoon
Makeup for evening and parties
Smoky eyes
Nude makeup
Bridal makeup
Makeup for the groom
Module 10: False Eyelashes And Eyelash Extensions
Introduction
Types of false lashes
Practical use of false lashes
Attaching false eyelashes
Removing false eyelashes
Introduction to eyelash extensions
Kit required for eyelash extensions
Step-by-step attachment of extensions
Customer tips
Maintenance sessions
Module 11: Makeup For Different Ages
Introduction
Women in their 20s
Women in their 30s
Women in their 40s
Women in their 50s
Women over 60
Makeup mistakes that can age
Module 12: Health And Safety
Introduction
Cleaning and hygiene
Stocking up
Good practices for prevention of infection and contagion
Module 13: Creating Your Makeup Kit
Introduction
Personal kit
The basic professional kit
The complete professional kit
Typical makeup kit pricing
Our recommended products
Module 14: Getting Started
Introduction
The importance of having a license
Staying on top of beauty trends
Getting your makeup career off the ground
Research before you begin
Career
Who is this course for
For individuals interested in learning more about the exciting and challenging careers available for makeup artists. From high fashion and Broadway to hometown weddings, there is always a demand for skilled makeup artists.
Perhaps you'd like to become a beauty blogger, or simply improve your skills for personal use? This course will help any person learn foundational skills and build on them to achieve great results!
Career path
After you complete this course, you could:
Represent a cosmetics company in demonstrating product use
Apply makeup to fashion models using suitable catwalk theme
Provide professional makeup to assist photographers and stylists
Makeup for wedding parties
Be a makeup artist on film sets and for theatre productions
Provide a professional makeup service to individual clients
Start a beauty blog, YouTube channel, or Instagram
Certification
Certification details
To receive certification, you must:
Complete every page of the course
Score at least 55% on the exam at the end of the course
That's it!
After successfully completing the course, you will immediately receive your PDF course certificate so you can instantly add it to your CV and display your achievement. You can also request a hard copy certificate to be sent to your postal address for a small printing and posting fee.
All our courses are accredited by the International Council for Online Educational Standards - www.icoes.org (accreditation number ICOES/00763/13/36). Most of our courses will earn you credits through Continuing Professional Development (CPD) / Continuing Education (CE). Check for the CPD logo on the course page.
CPD points are accepted and recognized by employers from both the public and private sectors, and academic institutions across the UK and internationally.
International Open Academy is also an officially approved TQUK (Training Qualifications UK) center, with the TQUK Center Number: C001157. 
TQUK is a national awarding body recognized by the UK Government and regulated by Ofqual (The Office of Qualifications and Examinations Regulation).
For further details, please visit https://internationalopenacademy.com/accreditation