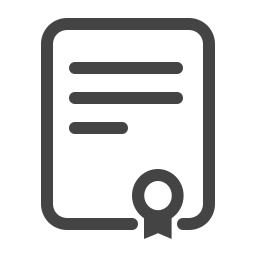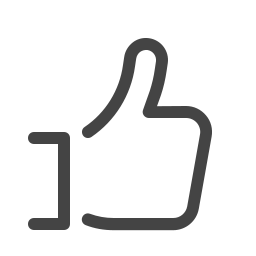 About
About the course
Have you always been fascinated by crime and the people who help catch criminals? Are you an avid fan of crime series? Do you love working out puzzles? Are you practical and methodical? If the answer's Yes, then your profile matches that of a criminologist.

There's huge demand for your logical mind too! Around 1,197,704 violent crimes were committed in the US and property stolen valued at around $12 billion last year, according to FBI figures. That's a lot of work for criminal investigators.

It's a world that fascinates all of us. Around 73.8 million viewers tuned in to CSI in its 15 years on air. It's captivating to see them painstakingly go over a crime scene, gather evidence, analyze it and capture perpetrators.
Understanding criminology and profiling provides a backbone to understanding the motivation of criminals, and prepares you to catch them before they cause more harm.
This constantly growing field is producing police officers, investigators, and forensics experts who are more adept than ever at tracking down wrongdoers and bringing them to justice.

It's financially rewarding too. As a crime scenes investigator or forensic science technician, you'll earn around $57,850 a year while a criminal profiler earns around $63,450.
Once you've completed this course, you'll understand their terminology and know why they do what they do. You'll find the role within criminology that best suits you.

You will be well-equipped to start carving out your rewarding career helping the victims of crime and the wider society.

Whether you want to learn more out of personal curiosity or want a criminology career, this course will help you. Sign up now to start your gripping journey.
What you will learn
Take your fascination with thrillers and crime scenes to a higher level:
join detectives hunting for clues
learn to read a crime scene
see if a career as a detective or criminal investigator is for you
It takes a true master to get into a killer's mind - this course will take you there.
Get ready for an emotional and mind-blowing experience in every module of our criminology course. You'll get to:
Think like a criminal:
how can they possibly carry out such horrific crimes?
why do they behave in such a way?
the criminological theories behind what makes someone turn bad
famous cases throughout the ages
Put on a detective's thinking cap to discover:
the importance of the crime scene
how to find, collect and read clues
what autopsies can reveal
the fascinating world of criminal profilers
ways of punishing criminals
Understand what victims go through
are some people more vulnerable than others?
what are the rights of victims?
Requirements
International Open Academy courses are designed for anyone with an interest in learning. No formal qualifications are required to study with us. Our courses are suitable if you want to learn new skills, start a new career, or if you're already working in a particular industry and wish to upgrade your talents and enhance your resume.
Lessons
Course Breakdown
Module 1: Introduction
What is crime?
What causes crime?
Introduction to profiling
Why is profiling important?
Module 2: Schools Of Thought
Classical
Positivist
Chicago
Theories of social structure
Symbolic interactionism
Individual theories
Biosocial theories
Module 3: Types And Levels Of Crime
Misdemeanors and felonies
Personal crimes
Property crimes
Inchoate crimes
White collar crimes
Module 4: Violent Crimes
Murder
Sexual assault
Assault
Module 5: Punishment
Fines and sanctions
Prison
Death penalty
Parole and probation
Module 6: Forensic Science
What is forensics and where did it start?
Forensic pathology and autopsies
Toxicology
Ballistics
Forensic anthropology
Fingerprints
Module 7: Profilers
Criminal profilers – who they are and what they do
Howard Teten
John E. Douglas
Robert Ressler
Other notable profilers
Module 8: Phases Of Profiling
Examination of evidence
Classification of evidence
Reconstruction
Examining the offender's signature
Generating a profile
Module 9: Victimology
Victims
Consequences of crime for victims
Victim proneness
Victim facilitation
Victim rights
Module 10: Famous Case Studies
Jack the Ripper
Charles Manson
Al Capone
Other notable criminal cases
Career
Who is this course for
Criminologists have an exciting and fulfilling career, one that doesn't involve being stuck behind a desk all day! You get to be active, face new challenges daily, and, most importantly, help people. 
This criminology course is for everyone who:
loves thrillers and wants to understand how criminals are brought to justice
enjoys the thrill of solving puzzles
is curious about how evidence is gathered to solve crimes
is fascinated by how a criminal mind works
seeks information about the work of a forensic scientist
wants to carve out a career as a criminal profiler
is investigating a career as a detective
is interested in working within criminology or profiling
dreams of writing a best-selling thriller or crime script
have an interest in sociology and psychology
How will it help me
Whether your love of crime TV series or novels  has whetted your appetite to learn more or you fancy a career catching criminals, this course will help you.
You will learn the criminological theories, correct terminology and phrases used by real detectives and forensic scientists. You'll understand what they do and why.
You will gain a fully-rounded understanding of different crimes from:
before they are committed by knowing how a criminal thinks, and
after the deadly deed is done through the work of the professionals gathering evidence to catch the criminal before he or she can strike again
Our IOA courses are accredited and are available for you to study whenever you wish. You can learn at your own pace and, once you've successfully completed the course, you can have a certificate to show friends or potential employers how much you have learned.

Start delving into the fascinating world of criminology and profiling today!
Career path
A background education in criminology and profiling opens up opportunities for you to work in crime prevention, regardless of the role you would like to play.  Whether you want to become a detective and track down culprits, or you want to become a forensics expert who helps the detectives analyse the clues, our online Criminology and Profiling course will help you on your path.
Even if you have a hectic schedule, our online Criminology and Profiling course is here to bring the education to you. Once you are enrolled in the course, you may work at your own pace, on your own schedule, wherever you want. We give you control over your future and help you make sure that the future is bright.
Certification
Certification details
To receive certification, you must:
Complete every page of the course
Score at least 55% on the exam at the end of the course
That's it!
After successfully completing the course, you will immediately receive your PDF course certificate so you can instantly add it to your CV and display your achievement. You can also request a hard copy certificate to be sent to your postal address for a small printing and posting fee.
All our courses are accredited by the International Council for Online Educational Standards - www.icoes.org (accreditation number ICOES/00763/13/36). Most of our courses will earn you credits through Continuing Professional Development (CPD) / Continuing Education (CE). Check for the CPD logo on the course page.
CPD points are accepted and recognized by employers from both the public and private sectors, and academic institutions across the UK and internationally.
International Open Academy is also an officially approved TQUK (Training Qualifications UK) center, with the TQUK Center Number: C001157. 
TQUK is a national awarding body recognized by the UK Government and regulated by Ofqual (The Office of Qualifications and Examinations Regulation).
For further details, please visit https://internationalopenacademy.com/accreditation