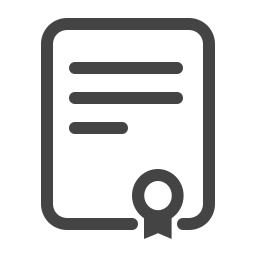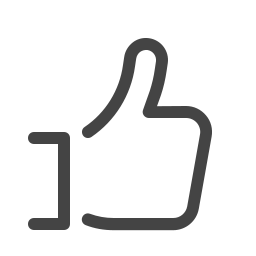 About
About the course
How do you achieve that sun-kissed glow without sitting directly in the sun or in a tanning bed? According to the Skin Cancer Foundation, more than 90% of skin cancers are associated with exposure to ultraviolet (UV) radiation from the sun. With the concerns of skin cancer, aging skin and skin damage the demand for sunless tanning options continues to grow.
A spray tan is one sunless tanning option that is in high demand and not going away anytime soon. Spray tans are used by thousands of people looking to get red carpet ready, wedding ready, vacation ready, or who just want a bronze glow during the winter months.
Learning how to apply a spray tan is one of the best beauty skills to learn in order to grow your current business or start a new one.
Spray tanning has a very low start up cost, making it the least expensive beauty service to learn. If you're looking to add a beauty service to your current business or wondering how to get started in the industry, spray tanning is the best option as it has the lowest costs associated with it.
Spray tanning has the potential to earn you over 100K per year. Most sessions can be completed in under 30 minutes so you can book more customers per hour than other beauty services. Rates per session vary depending on where you're located, but average between $30-$65 per session. That means if you charge $45 per session and have 10 clients per day you have the potential to make $108,000 if you work full time.
The best thing with starting your own business is you can dictate your own hours and work and much or as little as you want. Starting a new business can be daunting, but with this course we'll take you step-by-step through the process. From the different types of spray tans to health and safety for you and your clients to products to avoid and pricing you'll learn all the knowledge you need to be successful in running your own spray tanning business.
What you will learn
This course will guide you step-by-step through:
everything you need to know about DHA
what equipment and supplies to use
safe storage and transportation of supplies
health and safety for both you and your clients
how to prepare skin prior to a spray tan
body application vs. face application
common problems that might arise and how to fix them
aftercare procedures
products to avoid
how to properly clean your equipment
marketing your business
pricing and session times
how to get new clients and keep them
Requirements
International Open Academy courses are designed for anyone with an interest in learning. No formal qualifications are required to study with us. Our courses are suitable if you want to learn new skills, start a new career, or if you're already working in a particular industry and wish to upgrade your talents and enhance your resume.
Lessons
Course Breakdown
Module 1: Introduction
1.1 What is spray tanning
1.2 History of spray tanning
1.3 Spray tan, tanning beds, and outdoor tanning
1.4 What is DHA and how is it used in spray tanning
Module 2: Equipment And Supplies
2.1 Your equipment
2.2 A guide to air guns
2.3 Types of spray tan
2.4 Safe storage and transport of equipment and chemicals
2.5 Health and safety – for you and your clients
Module 3: Preparation And Application
3.1 How to prepare the skin and spray tan room
3.2 Body application
3.3 Face application
3.4 Common problems and how to fix them
Module 4: Aftercare
4.1 Immediate aftercare
4.2 Spray tan maintenance
4.3 Products to avoid
4.4 Proper equipment cleaning
Module 5: Building Your Business
5.1 Pricing and session times
5.2 Types of spray tan businesses
5.3 Using social media
5.4 Creating repeat customers
Career
Who is this course for
This course is for anyone who:
is already familiar with spray tanning, but wants to brush up on their skills
already owns a business and wants to add spray tanning as a service
wants to get started in the beauty industry and is looking for an affordable service to learn
is interested in starting their own spray tanning business
wants to earn a high income working for yourself
wants to help people feel good about themselves without any harmful consequences
How will it help me
This course takes the stress out of having to be somewhere at a specific time each week for training. With this course you can study at your own pace and from the comfort of your own home or anywhere in the world. It allows you to become a certified spray tan technician in just a few weeks so you can start your new business or get a better job within the beauty industry.
Certification
Certification details
To receive certification, you must:
Complete every page of the course
Score at least 55% on the exam at the end of the course
That's it!
After successfully completing the course, you will immediately receive your PDF course certificate so you can instantly add it to your CV and display your achievement. You can also request a hard copy certificate to be sent to your postal address for a small printing and posting fee.
All our courses are accredited by the International Council for Online Educational Standards - www.icoes.org (accreditation number ICOES/00763/13/36). Most of our courses will earn you credits through Continuing Professional Development (CPD) / Continuing Education (CE). Check for the CPD logo on the course page.
CPD points are accepted and recognized by employers from both the public and private sectors, and academic institutions across the UK and internationally.
International Open Academy is also an officially approved TQUK (Training Qualifications UK) center, with the TQUK Center Number: C001157. 
TQUK is a national awarding body recognized by the UK Government and regulated by Ofqual (The Office of Qualifications and Examinations Regulation).
For further details, please visit https://internationalopenacademy.com/accreditation