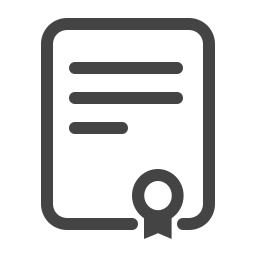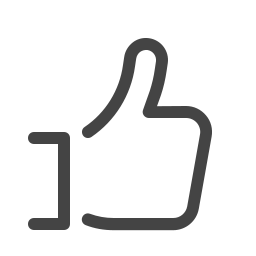 About
About the course
Turning a blank piece of paper into a drawing seems daunting. Where do you start - at the corners or in the middle? What to draw first - the dominant feature or the surroundings? How do you make objects look 3D and not flat?
The good news is that you can learn how to sketch. Like any skill, the more you practice, the better you become. The secret ingredient is time.
With this course by your side, you'll have many wonderful ideas on what to sketch and how to draw whatever you wish. See how quickly your sketches come to life on your page and how fast you improve as an artist.
Know which sketching technique matches your subject. Use tone, color, perspective and contrast. Follow the step-by-step instructions to turn your blank sheet of paper into a work of art.
Sketching is easy to start - you just need paper and a pencil or pen. See the world through the eyes of an artist. Start sketching.
What you will learn
This course is packed with instructions and advice to make you fall in love with drawing

Find out the best materials to use including types of pens, pencils, paints and paper

Essential sketching techniques to get the right proportions, angles and contours. Tips on which techniques work best with your particular subject matter, such as crowds of people

14 key principles of composing your sketch

Loads of ideas on finding inspiration for your sketches

Motivational tips to carry on sketching and sketching in public places
Requirements
International Open Academy courses are designed for anyone with an interest in learning. No formal qualifications are required to study with us. Our courses are suitable if you want to learn new skills, start a new career, or if you're already working in a particular industry and wish to upgrade your talents and enhance your resume.
Lessons
Course Breakdown
Module 1: Introduction
1.1 Introduction to sketching
1.2 Motivation & inspiration
1.3 What you need
Module 2: Sketching Techniques
2.1 Making measurements
2.2 Storage, transport and care of your tools
2.3 Angles
2.4 Contours
2.5 Structure
2.6 Organic lines
2.7 Ghosting
2.8 Matching subject to technique
Module 3: Creative Composition
3.1 Principles
3.2 Marks
3.3 Compositional pointers
3.4 Perspective
Module 4: Value & Colour
Module 5: Capturing People Indoors
5.1 Home
5.2 School and work
5.3 Bars, cafes and pubs
5.4 Public transport
5.5 Project: pub scene
Module 6: Sketching People Outdoors
6.1 Introduction
6.2 On the streets
6.3 Buskers
6.4 Homeless people
6.5 Parks and public spaces
6.6 Project: busker
Module 7: How To Draw Places Outdoors
7.1 Introduction
7.2 Simple landscapes
7.3 The urban landscape
7.4 Street furniture
7.5 Trees
7.6 Markets and meeting places
7.7 Project: Statue
Module 8: Tips For Drawing Places Indoors
8.1 Introduction
8.2 Museums and galleries
8.3 Offices and workshops
8.4 Project: gallery
Module 9: Discover New Ways To Draw
9.1 Introduction
9.2 Seasons
9.3 Time of day
9.4 Travel
Module 10: Trying Your Hand At Painting
10.1 Introduction
10.2 Sketching for painting
10.3 How I develop my ideas
Career
Who is this course for
Everyone can learn to draw as long as they practice

Anyone who would love to start drawing or wants to take up sketching again

Anyone looking for a creative hobby which draws them away from their fast-paced, everyday life

People seeking a pastime which is therapeutic or relieves stress

Anyone who wants to make a career out of art can learn sketching to sell their drawings or become an illustrator, graphic designer, animator or fashion designer
How will it help me
Look at the world in a new light as you find inspiration for your drawings all around you. Whether you're a beginner or want to reignite your passion for sketching, this course will help you with its sketching techniques and step-by-step instructions on how to draw absolutely anything and everything.
Certification
Certification details
After successfully completing the course, you will immediately receive your PDF course certificate so you can instantly add it to your CV and display your achievement. You can also request a hard copy certificate to be sent to your postal address for a small printing and posting fee. 

All our courses are accredited by the International Council for Online Educational Standards - www.icoes.org (accreditation number ICOES/00763/13/36). They will also earn you credits through Continuing Professional Development (CPD) / Continuing Education (CE).