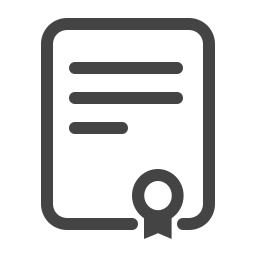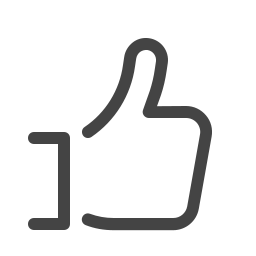 About
About the course
Who would have thought you could create so many beautiful things for you and your home with just one hook and some yarn? Crocheting is a great skill to have.
It's easy to start with our course by your side. You can get stuck in and make something straight away from a crocheted rug for your mug to a snug coat. Simply follow the clear step-by-step illustrations showing different crochet stitches and patterns to inspire you.  
Start this satisfying and engrossing hobby where you can wrap yourself in beautiful sustainable clothes you've produced and decorate your home with incredible cushions, rugs and placemats. 
Not only is it inexpensive, learning to crochet has many other positives, like:
Being meditative and mindful. The relaxed, repetitive motions when you crochet are calming and soothe away stress

Being creative. Make something meaningful for yourself or as thoughtful gifts for family and friends  

It's sustainable and eco-friendly. Crocheting your own clothes is the complete opposite of the throwaway world of fast fashion and furnishings. You can even reuse old yarn to crochet something new

You can crochet anywhere. Keep your hook and yarn in your bag and start crocheting while waiting for appointments or any time you have a spare 5 minutes
Boost your confidence by producing something beautiful and unique with your own hands.
Learn to crochet by following the clear illustrations showing exactly what you should be doing.
What you will learn
Everything a beginner needs to know how to crochet by following the clear and easy-to-use guide, patterns and tips in this course

Different types of crochet hooks, how to hold your hook and how to hold the yarn

How to crochet different types of stitches and see the effect each one has  

How to crochet a scarf, bag, cushion, mug rug, coat, lacy pillow and hats
Requirements
International Open Academy courses are designed for anyone with an interest in learning. No formal qualifications are required to study with us. Our courses are suitable if you want to learn new skills, start a new career, or if you're already working in a particular industry and wish to upgrade your talents and enhance your resume.
Lessons
Course Breakdown
Module 1: Introduction
1.1 Introduction to crochet
1.2 What you need
1.3 Essentials
Module 2: Making A Start
2.1 Holding the hook
2.2 The working position
2.3 Holding the yarn
2.4 Measuring tension
2.5 Making a slip knot
2.6 Chain stitch
2.7 Slip stitch
2.8 Fastening off
2.9 Joining in yarn
Module 3: Brilliant Bags
3.1 Coral bag
3.2 White bag
3.3 Making tassels
3.4 Double crochet
3.5 Crab stitch
3.6 Double crochet rib
Module 4: Marvelous Mug Rugs
4.1 Striped with a fringe
4.2 Space-dyed yarn
4.3 Contrasting border
4.4 Adding simple stripes
4.5 Making a basic fringe
4.6 Treble stitch
4.7 Half treble
4.8 Double treble
4.9 Triple treble
4.10 Quadruple treble
Module 5: Super Scarves
5.1 Large scarf
5.2 Neckwarmer
5.3 Increases and decreases
5.4 Adding color
5.5 Spike Stitch
Module 6: Snug Rugs
6.1 Fringed rug
6.2 Bathroom rug
6.3 Clusters
6.4 Shell patterns
Module 7: Sugar And Spice
7.1 Top
7.2 Bag
7.3 Hair scrunchie
7.4 Texture
Module 8: Cuddly Cover
8.1 Cuddly cover
8.2 Raised treble
8.3 Cables
8.4 Easy buttons
Module 9: Cosy Coat
9.1 Cosy coat
9.2 Lace crochet
Module 10: Cute Camisole
10.1 Cute camisole
10.2 Filet crochet
Module 11: Filet Dove
11.1 Filet dove
11.2 Working motifs
Module 12: Lacy Pillow
Career
Who is this course for
Everyone. It's a super boost to your confidence when you create something incredible yourself

People who are stressed and seeking a mindful activity

Anyone who wants a sustainable alternative to fast fashion and throwaway decor  

Anyone who seeks extra income can create beautiful items in super materials from luxurious silk to plant-based yarns

Anyone who has or works with people with mental issues, depression or stress will find it soothing to crochet

Knitters can find out why crochet is so on-trend right now
How will it help me
This course is designed to encourage you to see the many colorful things you can make when you know how to crochet. See how easy it is to get started, follow patterns and make your own clothes and furnishings in a sustainable, eco-friendly way.  
Certification
Certification details
After successfully completing the course, you will immediately receive your PDF course certificate so you can instantly add it to your CV and display your achievement. You can also request a hard copy certificate to be sent to your postal address for a small printing and posting fee. 

All our courses are accredited by the International Council for Online Educational Standards - www.icoes.org (accreditation number ICOES/00763/13/36). They will also earn you credits through Continuing Professional Development (CPD) / Continuing Education (CE).